How can we help you find your perfect cover?
4.9 out of 5
Diagnosis of a critical illness causes a lot of emotional devastation, but there can also be serious financial needs for you and those close to you.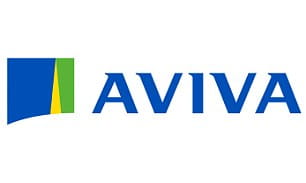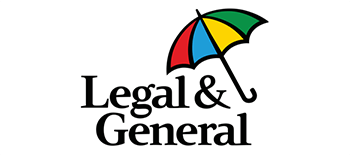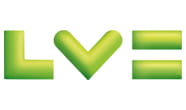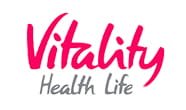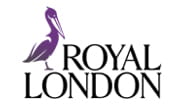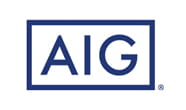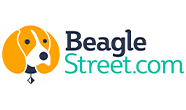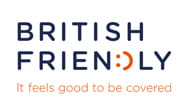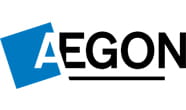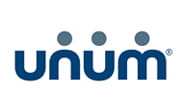 What is critical illness cover?
Being diagnosed with a critical illness can have serious impacts on your work and home life. Almost certainly, a serious diagnosis will disrupt your ability to earn and you and your loved ones may face additional costs to cope in a new situation: Critical illness cover (also known as critical illness insurance), pays out a significant lump sum if you're ever diagnosed with a life changing illness.

It's important to note that different insurers cover different levels / severity of illness. So do check what's covered and what's not covered in your policy details.

Heart attack, cancer, stroke, disability – these things will have huge implications for you and those around you.

A cash lump sum won't change the reality, but it'll make practical decisions less daunting and let you and your loved ones plan for a life you never planned.
What is life insurance?
Life insurance is probably the one you know. if you die within the term of your policy, your insurer will pay out an amount of money as agreed when you bought the policy.
Why do we recommend that you combine both?
Combining two-in-one can be the most cost-effective form of cover. It also gives you that extra peace of mind that your loved ones are protected in either-or situation, whichever may occur first.
We've been protecting individuals, families and businesses since 1998. We've protected well over a million lives and have 100 award wins for our service and expertise.

We're not an insurer, we're an independent intermediary, which means we work for you – not the insurer.

Our aim is to understand your needs, plans, fears and budget, and bring you critical illness cover options that fit the bill.

We do the heavy-lifting and make recommendations, but you're in full control.
What's covered by a critical illness policy?
As a rule, critical illness insurance covers heart attack, some cancers and strokes.

Depending on the insurer and the weight of the policy, other life-changing conditions, illnesses and disabilities can be covered too: multiple sclerosis, organ failure, disability, limb-loss, Alzheimer's and Parkinson's to name few.

Your policy will specify what's covered and if in doubt, just ask.
What isn't covered by a critical illness policy?
A policy will make it clear what conditions / illnesses are covered. If it's not listed then it's not covered. If in doubt ask a LifeSearch expert.

In general terms, you won't be covered for temporary illnesses or any pre-existing health conditions.

It's unlikely you'll be covered for hereditary diseases (for example muscular dystrophy, sickle cell disease, Huntington's disease) and dependent on insurers and the level of severity, some types of cancers may not be listed as covered: skin cancer and prostate cancer, for example.
How much critical illness cover do I need?
The answer is personal to you because it's a calculation based on how much you earn, your household spending, your outstanding debts (including mortgage) and how much you can afford.

If you have kids, or any financial dependents, it's an idea to think about them and what financial support they'd need – and for how long – if you were suddenly unable to earn
The costs of critical illness can include:

Medical bills
If you opt for private healthcare the costs will be significant. On the NHS, core medicine costs may be covered, but it's unlikely additional physiotherapy, counselling, alternative medicine, specialist food, drink and supplements will be.
Equipment
Some practical equipment, such as specialist wheelchairs, may fall outside the NHS remit, similarly you may need specialist clothes and items to make daily life less challenging.
Travel
More hospital visits and check-ups mean more travel and parking costs. If your nearest treatment facility is 100 miles away that's a significant cost you'll have to bear.
Plus some more costs to consider...

Home modifications
With additional needs, your new life may require home modifications (new entranceways, more accessible bathroom) for you to live more comfortably.

Care & practical support
If your mobility or physical capacity are limited, the need for extra support – including cleaning, transport, cooking and gardening – may ramp up.

Loss of earnings
Critical illness may rob you of your ability to work, and therefore earn, for short, medium or long stretches of time.
Best practice when buying critical illness cover
Buy young

Rule of thumb, life insurance cover of all kinds is more affordable the younger you are.

Stay healthy

A healthy lifestyle, limited alcohol consumption and regular exercise – these things reflect positively when an insurer assesses your risk.

Don't smoke

Smoking (including vaping and cigars) is still a major variable in life insurance. Smokers pay much more than non-smokers given the risks associated with lighting up.

Be honest

It's important to be honest and thorough when applying for life insurance to ensure the accuracy of your cover and premiums, and to weed out potential issues later.

If you fail to disclose a health or lifestyle truth, you risk non-payment come claim time. For you and your loved ones, the news that a claim isn't going to pay can be truly devastating.

An easy example: if you tell an insurer you don't smoke when you do, and you claim on your critical illness cover after suffering a heart attack, your medical notes will confirm your smoker status.

Because your policy was risk-assessed as if you were a non-smoker, your critical illness claim will probably be dismissed i.e. not paid.
How much does critical illness cover cost?
The average cost of a Life + Critical Illness policy, over the term of 25 years
| Starting Age | Cost to cover payout of £75,000 |
| --- | --- |
| 25 | £17.58 |
| 30 | £23.89 |
| 35 | £33.09 |
| 40 | £46.30 |
| 45 | £66.30 |
| 50 | £97.31 |
| 55 | £151.06 |
*Pricing information obtained 22/02/2023. This data is based on a non-smoker with no medical history.
Critical illness cover can be a standalone product but more often than not it is bought alongside life insurance - to cover all bases and because it's usually more affordable to bundle.
How much you pay for critical illness cover depends on where you're at now (age, health, circumstances), and how much cover you want – i.e. how much you want your lump sum payout to be.
Critical illness cover cost and cover calculator
Our simple calculator can help you to work out what insurance you need and give you estimated costs for different types of life cover. You can then speak to an adviser or buy online.
Easy guides to help you get started
Get in touch
Speak to one of our expert advisers, fee-free to talk through your options and to get a quote for critical illness cover.
LifeSearch are recommended by