How can we help you find your perfect cover?
4.9 out of 5
If you get critically ill there's going to be a lot of upheaval: emotional, practical, and financial too.
Money doesn't make the situation go away, but it can make it easier.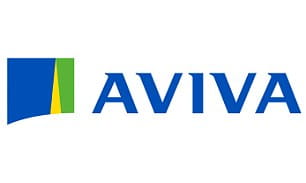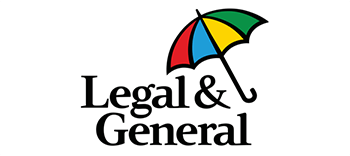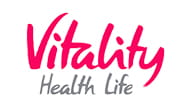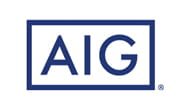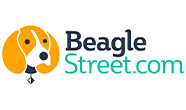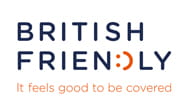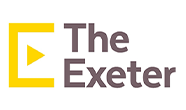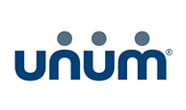 What is family critical illness cover?
Well, in a nutshell it's Critical Illness Cover. Here to protect you and your family.

Should you or anyone else that's covered (your spouse for example) be diagnosed with a specified critical illness, a tax-free lump-sum will be released. Sad to say, a life-changing health situation can bring with it significant new costs so critical illness cover is an important safety net to have in place.
What conditions are covered?
Most policies cover heart attacks, some cancers and strokes as standard. Many providers also offer cover for disabilities, chronic conditions and neurological illnesses.

When the policy includes children, as some do, it'll cover conditions more likely to affect kids. Meningitis, for example.

Who and what is covered all varies widely by insurer. We know the market and which insurer covers what – we can give you the right advice to get the right policy for you.
Why LifeSearch?
We'll work with your precise needs and budget to search the market for policy options that fit what you're after.

Since 1998 we've protected over 850,000 UK families from the financial impact of illness and death and – as an independent intermediary – our loyalty is to you.

We work for you - not the insurer
Why would a critical illness cost money?

Lost income
Whether it's you as the policyholder or a loved one close by, diagnosis of a critical illness in the family will probably require time off work, often quite a lot of it, with obvious knock-ons for the household budget.
Equipment
Some practical equipment you need may fall outside the NHS remit. Helpful everyday items, clothing, even new food and drink staples. These are costs that can quickly add-up.

Medical bills
Private treatment costs a lot of money. Even if you don't plan to go private, certain medicines and treatments may not be available on the NHS. Alternative therapies, physio and counselling to name just a few.
Plus some more costs to consider...

Home modifications
A critical illness may force you to alter the home. To move rooms, install new facilities or improve access in order to meet your new life's new requirements.

Travel
More hospital visits and check-ups mean extra travel and costs. If a specialist treatment facility is hundreds of miles away, that's a significant cost you'll have to bear.
Care & practical support
You may have new service needs in and around the home – cooking, childcare, cleaning, gardening – if certain tasks and obligations are a strain in your new situation.
How much does it cost?
How much family critical illness cover costs always depends.
The price is based on
How many people are covered
The ages and health situations of those named on the policy
The level of cover (the amount of pay-out) you'd want
Whether this is a standalone policy or policies, or part of wider life insurance cover
The average cost of a life + critical illness policy, over the term of 25 years
| Starting Age | Cost to cover payout of £75,000 |
| --- | --- |
| 25 | £19.14 |
| 30 | £25.01 |
| 35 | £31.66 |
| 40 | £46.31 |
| 45 | £66.70 |
| 50 | £99.91 |
| 55 | £154.62 |
*Pricing information obtained 08/06/2023. This data is based on a non-smoker with no medical history.
Critical illness cover can be a standalone product but more often than not it is bought alongside life insurance - to cover all bases and because it's usually more affordable to bundle.
How much you pay for critical illness cover depends on where you're at now (age, health, circumstances), and how much cover you want – i.e. how much you want your lump sum payout to be.
Critical illness cover cost and cover calculator
Our simple calculator can help you to work out what insurance you need and give you estimated costs for different types of life cover. You can then speak to an adviser or buy online.
Insurer care services

Insurers often provide their customers with additional benefits and care to help get you and your loved ones through any dark times.

Although not all insurers offer such services, here's a short list of what's possible.

If any of the below are or could be important to you, mention it when you speak with a LifeSearch expert adviser.
Virtual GP services
Health telephone hotline
Counselling services
Health support apps
Private healthcare
Physiotherapy
Nurse services
Nutrition consultation
Online fitness classes
Financial planning services
LifeSearch Claims Team

On top of the extra support your insurer provides (as many do), LifeSearch customers can also access our own dedicated claims team.

Let our specialist team do the heavy lifting to help you through an already stressful time.
Give LifeSearch a call and we can take it from there.

LifeSearch was one of the first UK intermediaries to offer a dedicated claims team way back when - and it's still going strong today.

Our in-house claims specialists can help you with your claim.

We know the insurers, the paperwork and processes. If someone in the family has suffered a life-changing illness, claiming from your insurer is one less thing for you to worry about on your own.

Most likely, your claim will need to be signed off by a doctor or specialist but we can help you to stay on top of all that. You will have one point-of-contact until resolution of the claim (which we all want to see as quickly as possible).
There's a belief out there that insurers look for any excuse not to pay life insurance. That's not true. According to the Association of British Insurers, 98% of claims were paid in 2021.
A key rule in applying for insurance is to be honest at all times. On the rare occasions when insurers dispute claim pay-outs, it's usually because the policyholder provided inaccurate or dishonest health information.
At the very least, inconsistencies in your application/ policy will lead to delays in payment. At worst, the policy could be deemed to be null-and-void and, in short, it might not pay out.
Easy guides to help you get started
LifeSearch are recommended by