How can we help you find your perfect cover?
4.9 out of 5
We'll get your income protection quotes from the UK's leading insurers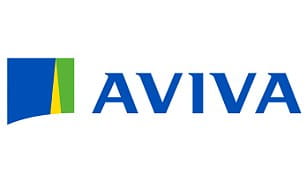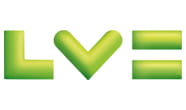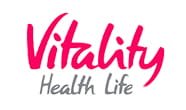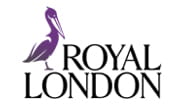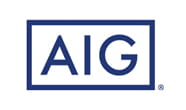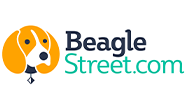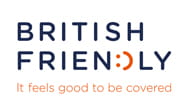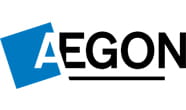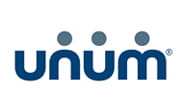 What is income protection?
Income protection means a substantial portion of your income keeps coming during any periods you're off work, sick or injured. It protects your savings, plans, momentum, lifestyle and loved ones when you're too sick to work.
Think about your current sick pay
The default sickness cover in the UK is Statutory Sick Pay (SSP), which pays just under £100 a week for a maximum of half a year. It's not much.

You might have a better arrangement through your employer, but there'll most likely be an expiry date on their support.
We believe everyone should at least consider income protection. Whether you're young and renting, or have a mortgage and a family, your income is probably the foundation on which life happens and life grows.
If the cashflow suddenly stops as a result of sudden injury or ill health it can put us, our finances, our plans, and the people we care about on the back foot.
Benefits of income protection

Maintain the life you're used to
Loss of income can hit in many subtle and not-so-subtle ways. Forced to cut costs and the first things that go will probably be big ticket items: holiday plans and fuel, for example. But your subscriptions (Netflix, Amazon Prime, Disney +) and the little luxuries you enjoy (food, drinks, entertainment) may be on the chopping block too.


No scrambling
Unless you've a safety net in play, a loss of income can mean scrambling to make ends meet. You might have to borrow or downsize. You may wind up cancelling hobbies and deleting parts of your routine that you're used to.


Keep your savings intact
Income protection policies mean you don't have to dip into your savings. Chances are you were saving for something meaningful, not so you could cover day to day costs.

You come first. Our loyalty's to you - not the insurer, not a product.
How it works - Key decisions for an income protection policy:

What percentage …
...of your wage do you want to protect? (it's typically between 50% and 70%)
How many years…
...do you want your income protection policy to run for? (maybe five years, or 25 years, or until retirement)

How long …
...your 'claim period' is, for how long payments keep coming for any single instance of sickness? (maybe six months, a year or two, or until retirement)
You'll also need to bear in mind two more decisions below:
Income protection - Your grace period
After how long off sick should payment start? The answer usually lines up with existing sick pay. If your work offers six months sick pay - pick six months. If you don't currently get sick pay - pick ASAP.
What 'unable to work' means for you
A designer who breaks a leg can still work, a roofer who breaks a leg can't. This part makes the policy specific to your job, defining sickness/ injury types that'd force you offline.
What kind of sickness and injury does income protection cover?
The two most common reasons people are signed off work are depression and back issues, but income protection extends to any reason you're forced off work sick.
From car accidents to broken bones, stress and anxiety right through to serious medical issues such as stroke and heart attack, so long as you're signed off as unfit to work, your income protection is there.
What doesn't income protection cover?
Life insurance is for death.
Income protection doesn't cover redundancy, only health-based absence from work while you're still employed. Redundancy cover can be bought as part of mortgage protection insurance so if in doubt speak with an expert adviser.
Same as the above: income protection is for health-based absence and doesn't cover getting fired.
Do I need income protection?
Ask yourself the following questions and you'll soon know the answer:
If you get sick/ injured - what sick pay would you get and for how long?
How will you cover bills if you're off long term sick?
How might others be impacted if you get sick and can't earn?
Planning what if...
When talking income protection, people commonly say three things: 1) it won't happen to me and 2) I'll use my savings 3) I'm not the main breadwinner -
You're much more likely to get sick and need time off work than you are to die before retirement age.

It's stats time. Around one million UK workers go off work sick each year and roughly 250,000 people –1% of the UK workforce – leave jobs each year because of ill health. Six in ten (150,000) of those who leave jobs due to sickness are their household's main breadwinner.

In Q4 2021, an estimated one third (33.6%) of the UK labour force was suffering long-term health issues. That's 3.5% higher than it was five years ago.
Sure, you could. But why would you? You can leave your rainy-day fund in tact if you have income protection to fall back on.
Understood, but your household probably still needs and uses your income. At LifeSearch we talk around about the 'kicker' income; the secondary wage which quietly does a job, covering things like fuel or groceries and so on. Your household might not need it, but it will be stretched if it's gone.
More benefits of income protection
Unlike other insurance policies, you can claim on income protection as many times as you need over the life of your policy.

Your income protection payments keep coming until one of a handful of things happen:

You return to work
Your policy term expires
Your payment/ claim term expires
You leave your job
You retire
You die

There may be some small print to factor in, so for absolute clarity on an existing or future income protection policy, please speak with a LifeSearch adviser.
How much does income protection insurance cost?
The average cost of an Income Protection policy, to cover you until the age of 65:
Starting Age
Cost to cover £1,500 monthly income
25


£6.90

per month

30


£7.35

per month

35


£8.60

per month

40


£10.57

per month

45

£12.84

per month

50


£19.55

per month

55

£25.92

per month

60

£39.20

per month
*Pricing information obtained 25/7/2022. This data is based on a client with no medical history, a 3 month deferment period with a 2 month claim period in an administrative role.
Income protection insurance costs vary based on how you earn, what percentage you want to replace, and for how long you want cover to last. It also takes into account the usual factors such as your age, health, occupation and if you've any hazardous or high-risk hobbies.
Protect your foundations
Income protection is particularly useful for younger people, renters and those who don't (yet) have kids.

While life insurance itself may be unnecessary, income protection firms up the foundations of the life you're building. It protects your plans; your momentum.

Your income is probably the bedrock of your life. Protect it and you don't need to consider downsizing your lifestyle or moving back in with parents. Your savings are safe. You can maintain financial momentum without taking several steps back.
Frequently asked questions about income protection
Easy guides to help you get started

Why you need income protection insurance
The top five reasons people don't buy income protection insurance and why it might be time to rethink.
A quick guide to income protection insurance
Income protection insurance is a product we think you should know more about. Get the facts in our two-minute guide.

What sickness benefits can I get if can't work?
Wondering what support you'd receive if you fell ill and couldn't work? This guide has the answers.
LifeSearch are recommended by