How can we help you find your perfect cover?
4.9 out of 5
Most businesses are insured against fire and theft and weather damage. But too few businesses insure something much more important. Too few businesses protect their people.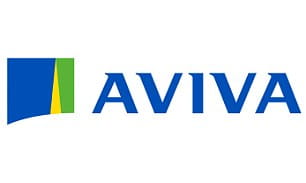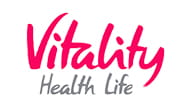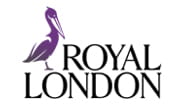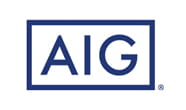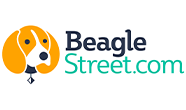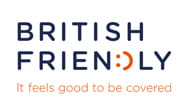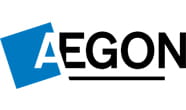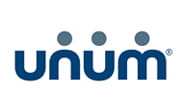 Why business insurance?
Business insurance provides a safety net that protects a company's people, profits and performance.

Business insurance builds financial protection into a company. Should a key person, owner or director get sick or worse, business insurance provides breathing space and emergency funds so the company can continue to meet payroll, service debt and maintain overheads through difficult or complex times.

If you're a business owner or decision maker, business insurance is a shrewd, often tax efficient way to take care of your business as well as your employees and their loved ones.
Tax relief is available when businesses pay employee and group protection premiums. Speak to a LifeSearch expert to understand exactly what's possible.

We tend to find that business owners find the costs very reasonable, given the benefits on offer and the inherent value (in recruitment, retention, loyalty and performance) that comes when you boost your employee package and show your team you care.
Sole trader
Ltd company
Partnership
Limited Liability Partnership (LLP)
…talk to a LifeSearch business insurance expert. Tell us about your company and we'll advise on the policies that could protect people and profits.
Why LifeSearch?

As an independent intermediary, our loyalty is to you and your business – not to insurers or their products – and protecting you and your employees in the most effective and efficient ways possible.

Last year, our business insurance division helped thousands of business owners and company directors to build in new protections for people and profits in the aftermath of the Covid-19 pandemic.
In a new era of uncertainty, and with employee welfare top of the agenda, it's a good time to explore how business insurance can support your growth, plans and people.
What business insurance products are available?
Business insurance breaks into two columns. Protections for employees, and protection for those key people and decision-makers who are responsible for the business.
Protection for employees:
Group life insurance
Group income protection
Group critical illness insurance
Employee benefits
Relevant life cover
Protection for directors / the business:
Key Person Insurance
Loan Protection
Executive Income Protection
Shareholder Protection
Dividends Protection
Why a group policy?
Business protection policies protecting against sickness, critical illness and death aren't much different in practice than the same products when bought by a private individual.

But through a group policy, the company can cover premium costs (adding this as a perk to your overall employee benefit package) and enjoy tax relief for doing so.

A group policy is a visible way of improving your employment contracts, improving health and wellbeing and building your company culture.
The hidden costs of sickness
Many business owners don't think to protect themselves from the loss of an employee. But there is a business case for doing so, especially where it concerns key people.
Protection for key performers
If a key performer gets sick then the impact could resonate across the business. It might not be possible to replace such a person's productivity, skill, reputation or their rapport with clients. Not quickly anyway. It's a gap that's all-but-certain to show on the bottom line.

Arranging protection funds can make the difference, buy time, and make sure the company can find a new groove if you're suddenly minus a vital team member.
Company directors/ shareholders
Should a company director, owner, partner or shareholder die – or be otherwise incapacitated – it can have huge ramifications for a business. Beyond the loss of that person's skill, the situation may kick up ownership and shareholding disputes.
Protection for shareholders is vital to ensure a logical transition for a business.
Protection funds can enable fellow partners or shareholders to respond (rather than react) in a crisis, and take logical next steps – such as buying out a departed colleague's stake – while maintaining day-to-day business.
How much does business insurance cost?
The costs of business insurance vary a lot as they're based on the products you want to explore, the number of employees you wish to protect and the level of financial protection you require.

The easiest way to approach what can be a complex process – and get a solid estimate on price – is to speak with a LifeSearch business insurance expert.

Tell us what you want, and we'll show you what's possible.
Wellness guides and services
The insurers LifeSearch choose to work with offer a range of support services, alongside their policies, to add extra weight in employee wellbeing.

In most cases, our business insurance customers can access helpful guides, resources and services in mental health, recovery and rehabilitation.

As an employer, literature and resources may be available so you can understand your rights and obligations when it comes to employee sickness and absence.
Easy guides to help you get started
LifeSearch are recommended by