How can we help you find your perfect cover?
4.9 out of 5
We'll get your life insurance quotes from the UK's leading insurers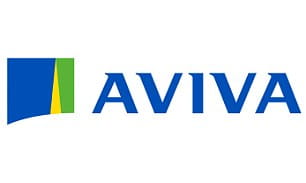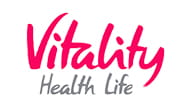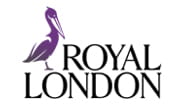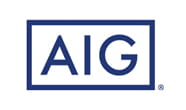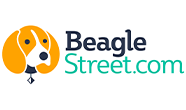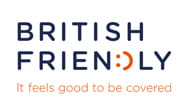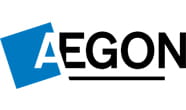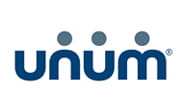 Who'll take care of your loved ones if something happens to you?

Life insurance. It's a financial cushion that'll take care of the people you love if you're not around.

Life insurance pays out so that others don't have to panic about your mortgage or other financial commitments. We call it protection … it's a shield in case life suddenly throws a curveball your way.
What is life insurance?
Several products fall under the life insurance umbrella, but the best known is life insurance itself. Most people know that you take out a life insurance policy, you pay for it every month and, if you die during the policy term, a cash lump sum goes to the person or people you want it to.
Yep, in broad brushstrokes that's it, but obviously there's more to it:
Mortgage life insurance
Family life insurance
Over 50s life insurance
Other products include income protection, which maintains your income if you're off work sick or injured. And critical illness cover, which pays a lump sum to support your household if you're diagnosed with something life-changing.
We've been protecting families, individuals and businesses since 1998. We're now at millions of customers and have won dozens of awards for what we do.
We're not an insurance provider, we're an independent intermediary. That means our loyalty is to you.
Speak with our expert advisers and you'll be given the right, independent advice. You'll be protected in the right way, by the right provider, with the right policy that's just right for your budget.
Just right means life insurance that fits. It means no more or less than you need.
Why buy through LifeSearch and not direct to insurer?
We're independent
We're not led by any particular product, we're led by what you want, what you need and how much you want to pay.


Extra benefits
Buy through LifeSearch and we back up your insurer benefits with help putting your policy in trust, wills and we keep in touch to review your cover.

Claims
If you ever have to claim, we've a dedicated team who'll do the heavy lifting. Buy through the insurer and you – or more likely your family – will have to do that part.

Plus even more reasons to choose us...
Lots of providers
We work with lots of providers, insurers you've heard of and others you maybe haven't, to locate the most appropriate policies for your needs.

We're fast
We know insurer systems and process and we can have you covered in hours, even the same day. This does however assume a number of things, and dependent on your own circumstances it may take longer.

Over a million
LifeSearch insured our one millionth life in 2020. Our TrustPilot Trust rating is 4.9/5 after nearly 20,000 customer reviews.
Level term cover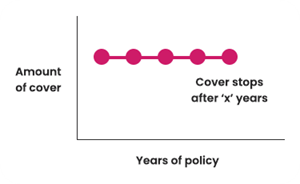 Say you've a mortgage of £250,000. If you take level term life cover for £250,000 over 25 years, the payout to your loved ones will be £250,000 whether you die on day 9, or day 9,000, even though the value of your mortgage is decreasing the whole time.
Advantages of level term cover
Your premiums won't change
You know what your loved ones will get
Disadvantages of level term cover
Can be more expensive
No pay out if you survive the policy term (applies to any policy)
Decreasing term cover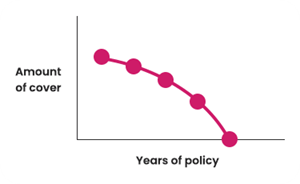 If you've a mortgage of £250,000 and take decreasing term life cover for £250,000 over 25 years, the payout gets gradually smaller to reflect the diminishing value of your mortgage. Die on day 9 and it might mean a £250,000 payout. Die on day 9,000 and the payout will be substantially less because your mortgage is substantially less.
Advantages of decreasing term cover
Often cheaper than level term
Peace of mind your mortgage is covered
Disadvantages of decreasing term cover
Pay out value decreases over time
Just covers mortgage, no extra to leave behind
Things to think about
Do I need life insurance?
That's the first question. And if you're young, rent and don't have kids, it might be better to consider income protection insurance or critical illness cover to cover yourself should you get sick and / or can't work.
Quickly calculate the amount of life insurance you might need
If you're ready to buy life insurance, our expert advisers or our online guide can help you determine how much you need. Your magic number is usually down to your lifestyle costs, your mortgage value, your family life, your debts and how much extra on top you might want to leave behind. We can help you think it through.
How long should my life insurance run?
People commonly have life insurance terms that coincide with their mortgage, but there's also your children or financial dependents to think about. How long will they be financially dependent on you?
How do I keep costs down?
Buy young

Buy younger, when you're fitter and healthier, to keep costs down.

Live healthier

A healthy lifestyle generally reflects in lower pricing as you present a lower risk.

Quit smoking

Smoking's a major influence on health and life expectancy and that'll reflect in higher life insurance premium costs.
How much does life insurance cost?
The average monthly premium of a level term assurance policy, over the term of 25 years:
Starting Age
Cost to cover £200k
25


£6.77

per month

30


£7.98

per month

35


£10.48

per month

40


£14.92

per month

45

£22.57

per month

50


£35.98

per month

55

£53.31

per month
*Pricing information obtained 05/06/2023. This data is based on a non-smoker, with no medical history.
Life insurance costs vary, person to person. That's not an excuse to dodge the question, it's just reality. Your life insurance costs will first be based on the kind of policy you want, and then on a risk score that factors in your health, your home life, your job, your mortgage, your hobbies, your age, if you smoke etc…
If you're like many others, you'll probably base your life insurance policy on the value of your mortgage. That means your life insurance will cover the house if you pass away before it's paid-off.
Life insurance cost and cover calculator
Our simple calculator can help you to work out what insurance you need and give you estimated costs for different types of life cover. You can then speak to an adviser or buy online.
Rules for life (insurance)
Review regularly
Discuss changes to your circumstances with your life insurer to keep your cover up-to-date. Have a child and you might need more cover, quit smoking and (usually from 1 year after you've quit) you could pay a lot less.


Be honest
It's crucial to be honest about your health and lifestyle when dealing with insurers, honesty makes things go smoother at claim time. Dishonesty can cause major problems.

Put your policy in Trust
This locks your lump sum payment outside your estate, so it'll be quicker to reach your loved ones and should avoid inheritance tax.
We can help you with trust information and put you in touch with your insurer to arrange this.
Frequently asked questions about life insurance
Easy guides to help you get started
LifeSearch are recommended by