How can we help you find your perfect cover?
4.9 out of 5
We'll get your over 50s life insurance quotes from the UK's leading insurers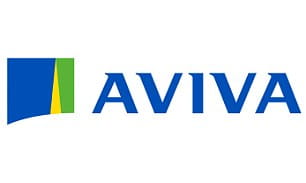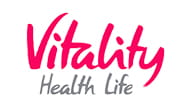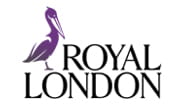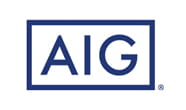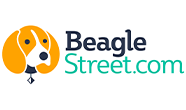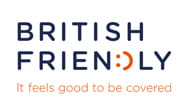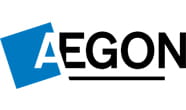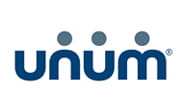 What is over 50s life insurance?
If you want to leave behind a cash gift for your loved ones, or even just cover your funeral costs, over 50s life insurance might fit the bill.
It's peace-of-mind that you'll leave something behind for those you care about.
Provided you're a UK resident aged between 50 and 80 (some providers insure up to 85) then acceptance is guaranteed with no medical questions asked.
Why LifeSearch?
There are many insurers in the UK, that offer over 50s life insurance. Search on your own and that's a whole lot of research and reading. It could be that standard life insurance is a better option for you than over 50s cover.
That's why we're here – to help you navigate the world of life insurance.

Independent advice
LifeSearch are an independent intermediary which means our loyalty is to you – not the insurers – and protecting you in the right way, based on your circumstances, needs and budget.
We're rated 4.9/5 after over 20,000 Trustpilot reviews by customers just like you.

What happens at claim time?
Above and beyond whatever additional benefits your insurer offers, we back up our service with a dedicated claims team.
In the event of a claim it's likely that a spouse, family member or friend would need to make the difficult call to the insurer during a dark time. Our team can handle the claim on behalf of grieving loved ones, to ensure as quick and efficient a process and pay-out as possible.
Trusts and wills
At LifeSearch we can help you with information about putting your policy into Trust to keep your payment out away from things like probate and inheritance tax.
If you haven't yet written a will, our specialist partners can help with that too.
Advantages
Cover is guaranteed
There's no medical questionnaire
Your premiums won't change
Cover lasts the rest of your life
Hit a certain age (typically 90) and your premiums may stop, yet you'll still be covered
Disadvantages
Many insurers won't pay out during the first 12-14 months, in some cases 36 months
Cancel your policy and that cash is gone; it won't be refunded
Cover can't be taken jointly with a partner, single policies only
Take the policy out young and you may pay in more than it pays out
Live long and inflation may dent your payout's real-world buying power
How's your health?
If you're in good health and don't mind a more in-depth application process, you can explore a variety of protection products, if you wish.

In some cases you may be able to get a standard life insurance policy for the same or even less than the cost of an over 50s policy.

A standard policy offers much more comprehensive cover and versatility than over 50s cover:

More significant pay-out / gift for loved ones
Joint cover is possible
You can protect your mortgage
You can put your policy in trust
You can index-link (so your money keeps its value over time)
How much does over 50s life insurance cost?
The cost of your over 50s policy will be depend on how old you are, whether or not you smoke and how much you want to leave behind. The more you want to leave behind, the higher your premiums will be.
Life insurance cost and cover calculator
Our simple calculator can help you to work out what insurance you need and give you estimated costs for different types of life cover. You can then speak to an adviser or buy online.
Is this my only option?
Over 50? The full range of life insurance options can still be available to you. Life insurance, mortgage protection insurance, critical illness cover and income protection - these doors are open. Although income protection may not be available after 59.
Over 50s life insurance exists because older folks, who perhaps have some health issues, want to be able to leave a cash gift or to cover funeral costs without paying too much in premiums or having to go through a full medical questionnaire.
Does it cover Covid-19?
If you die as a result of Covid-19, or anything else, your policy will pay out provided you've kept up your payments and you're not within your waiting pause period.
Can I get over 50s life cover with a medical condition?
Because over 50s life insurance is guaranteed acceptance without medical questions, you will be accepted for cover no matter your health situation.
I have a terminal illness
Terminally ill people can get over 50s life insurance, but most insurers usually have an eligibility period of 12-24 months. pause period of a year or two. If you die relatively soon into your policy's life your claim may not be paid.
Easy guides to help you get started
LifeSearch are recommended by