How can we help you find your perfect cover?
4.9 out of 5
We'll get your mortgage life insurance quotes from the UK's leading insurers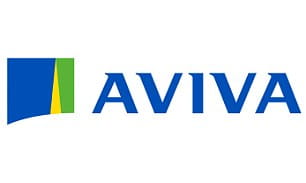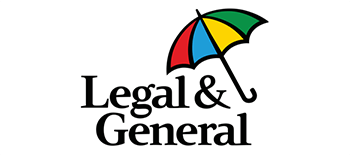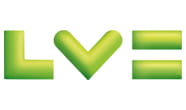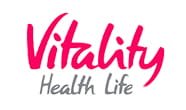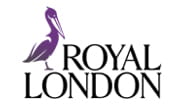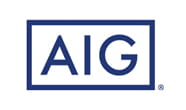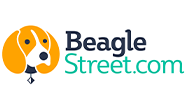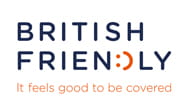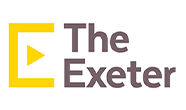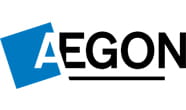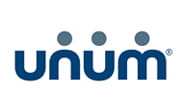 What is mortgage life insurance?
If you die before your mortgage is paid, mortgage life insurance covers what's outstanding. This means your loved ones don't have to absorb your mortgage debt and, if it impacts your family home, your death doesn't force people you love to sell up and move on.
Why LifeSearch?
Independent advice
LifeSearch are an independent intermediary, which means we work for you - not the insurer. It's our job to listen to your needs and search the market for the policies we know will fit.
We've protected hundreds of thousands of UK families and over 1.5m lives. We're rated 4.9/5 on Trustpilot from nearly 20,000 reviews by customers like you.

What happens at claim time?
For obvious reasons, it's not you who'll claim on a mortgage life insurance policy. Most likely it'll be a spouse, family member or friend. When they make that call to the insurer, it's going to be a dark time.
LifeSearch was one of the first UK intermediaries to establish a dedicated customer claims desk. That means we handle claims on behalf of grieving loved ones. We engage with the insurer and relay any pivotal information. We're here to ensure as quick and efficient a process and pay-out as possible.
Extra support
Beyond insurer benefits, LifeSearch provide you with top customer service and ongoing support should you ever need it. We know that life and circumstances change, so our specialist review team will keep in touch to make sure your policy is up to date.
We can provide information about putting your policy into Trust and our specialist partner can help with will writing too.
Level term mortgage life insurance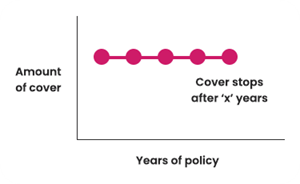 Let's say you've a £250,000 mortgage and you buy £250,000 in level term mortgage life insurance for 25 years.
The 'level' bit is key. It means the total amount you're insured for (£250,000) stays the same across those 25 years.
If you die on day 9 your loved ones' pay-out will be £250,000.
If you die on day 900 your loved ones' pay-out will be £250,000.
If you die on day 9,000, your loved ones' pay-out will be £250,000.
Over time, you'll owe less and less on your mortgage. So if you die late in your policy term, your loved ones can pay off what's outstanding on the house, with plenty of that £250,000 left over for other things.
Advantages of level term cover
Your premiums won't change
You know what your loved ones will get
Extra financial support (assuming you die late / later into your mortgage term)
Disadvantages of level term cover
It can be more expensive
Takes no account of inflation (you may be able to add this on at a later date – see below)
Decreasing term mortgage life insurance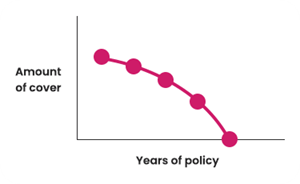 Let's say you've a £250,000 mortgage and you buy £250,000 in decreasing term mortgage life insurance for 25 years.
The 'decreasing' part means the total amount you're insured for (£250,000) decreases alongside your mortgage.
Say you die when there's £150,000 left on the mortgage. That, then, is the lump sum pay-out.
Die with a year to go and your mortgage may be £10,000 – that then is the lump sum pay-out.
Advantages of decreasing term cover
Often cheaper than level term
Peace of mind your mortgage is covered
Premiums are fixed and will not change during the duration of the policy
Disadvantages of decreasing term cover
Pay out value decreases over time
Just covers mortgage, no extra to leave behind
You can choose to peg level term mortgage life insurance to inflation. It's called indexation or index-linking.
This is advantageous because £250,000 now won't have the same buying power in 10- or 20-years' time.
Inflation and the cost-of-living drive up consumer prices over time. If you spent £100 in 2010 and tried to repeat the exact same transaction in 2020, you'd have needed £22 more.
Index-linking means that your level term mortgage life insurance pay-out rises over time to match the same buying power you had when the policy began. Premiums do go up to match, so you'll gradually pay more in premiums to, again, reflect the rising cost of living.
Is mortgage life insurance mandatory?
There's no legal requirement for it the way there is on car insurance, but many lenders do require you to have cover as a condition of your mortgage.
Do I need mortgage life insurance?
Your mortgage is probably the biggest financial commitment you'll ever have. Almost certainly it's the longest-term debt you'll ever take on.
Do you 'need' to get it? Not in the legal sense. But 'should' you get it?
Yes. Otherwise, who'll pay your mortgage if you're not around? You'll either pass on the debt to your loved ones, or in a worst-case-scenario the lender will take the house back.
Both are avoidable if you protect your mortgage and ensure it'll get paid if the worst happens to you.
Be honest, no worries
The main reason claims are disputed by insurers is if they feel they weren't presented an accurate picture of the client's health and / or circumstances. There's an easy fix for this: be honest.

Being honest in a life insurance application will mean your cover is entirely relevant to you and your situation. It also avoids complications later.

Easy example: say you smoke but tell your insurer you don't.

Your doctors notes would communicate that at the time of applying you were a smoker, and the insurer may question the validity of your policy - as it was created on a false premise, which could mean your loved ones are unable to claim on the policy in the event of your death.
How much does Mortgage Life Insurance cost?
The average monthly premium of a decreasing term assurance policy, over the term of 25 years:
Starting Age
Cost to cover a £200k payout
25


£5.27

per month

30


£6.21

per month

35


£7.64

per month

40


£10.34

per month

45

£15.00

per month

50


£24.46

per month

55

£39.92

per month

60

£64.39 per month
*Pricing information obtained 01/11/2022. This data is based on a non-smoker with no medical history.
Prices are for a decreasing term single life insurance policy. Life insurance costs vary, person to person. That's not an excuse to dodge the question, it's just reality. Your life insurance costs will first be based on the kind of policy you want, and then on a risk score that factors in your health, your home life, your job, your mortgage, your hobbies, your age, if you smoke etc…
If you're like many others, you'll probably base your life insurance policy on the value of your mortgage. That means your life insurance will cover the house if you pass away before it's paid-off.
Life insurance cost and cover calculator
Our simple calculator can help you to work out what insurance you need and give you estimated costs for different types of life cover. You can then speak to an adviser or buy online.
Easy guides to help you get started
LifeSearch are recommended by