How can we help you find your perfect cover?
4.9 out of 5
Children's critical illness cover can be added to an adult's policy. If your child gets sick and it pays a lump-sum to help your finances should your world get turned upside down.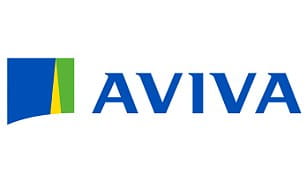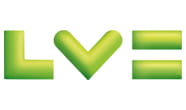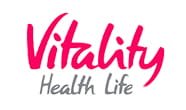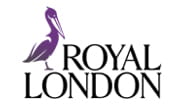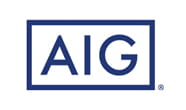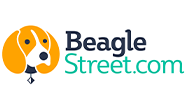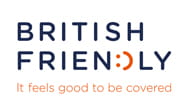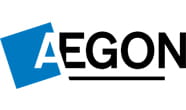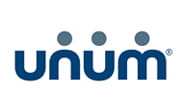 What is children's critical illness cover?
If your child is diagnosed critically ill with a condition specified if your policy, then your insurer will pay a tax-free lump-sum to help you manage financially.

Policies vary, but usually you can cover a child from a few days after birth right up to adulthood. And for even longer if your child plans further education and will remain financially dependent on you.
Since 1998 we've been protecting UK families from the financial impact of life-changing events. As an independent intermediary, our loyalty is to you, not to the insurer or to any specific product.

Our goal is always to protect you and the life you love in the best way; a way that works for your needs, budget and what's going on at home.

We've protected three-quarters of a million families and over 1.5m lives. We're rated 4.9/5 on Trustpilot from 20,000 reviews by customers like you.
What does a children's critical illness policy cover?
Children's critical illness cover is similar to an adult critical illness policy in that it'll cover many types of cancers, heart conditions and other critical issues children may face.

The conditions insurers cover may differ, provider to provider, so if you've something specific you want to talk about, a LifeSearch expert adviser can advise what's possible.
What doesn't it cover?
Children's critical illness policies don't cover every possible condition or injury. For a sense of scale, one insurer we work with covers over 50 conditions or possibilities. Another covers over 65 conditions or possibilities.

If you have something specific you wish to cover, or want to check what conditions are covered in an existing policy, please just pick up that phone and speak with a LifeSearch expert adviser.
How does money help?
Money isn't magic. It doesn't make an awful situation disappear, but it helps at a practical level. There are extra and sometimes hidden costs when anyone gets critically ill, especially children:
Costs of a child's critical illness could include:

Time off work
If a critically ill child needs care and support, and it's not like a parent will feel much like working anyway, time off work is inevitable and that may mean a significant loss of income.

Medicine / treatment
The NHS may provide core medicine and treatments but the cost of additional, elective or alternative medicines, including new dietary items, pretty much falls on the parent(s).

Private care / therapy
You may opt for private healthcare for your child, which is hugely expensive, but private healthcare can also mean counselling for parents struggling in a new situation
Plus some more costs to consider...
Equipment costs
Although the NHS will provide some equipment to support a sick child's new needs, parents may have to cover costs for equipment that make daily life more comfortable.
Transport
If your child's treatment facility isn't in the local area, it potentially means of a lot of extra travel. That equals costs and, again, time off work to make space.

Home modifications
It's very possible that the home you live in will need to be adapted (rooms moved, new facilities installed) for a new situation. That comes with major cost.
What happens when you claim on a children's critical illness policy?
If your child suffers from an event or illness specified in your policy you can claim. In that instance, let LifeSearch know. We have an in-house claims team who can support you through the claims process. That's one less thing for you to worry about on your own while there's important stuff going on at home.

There may be questions and some back-and-forth with doctors but LifeSearch can stay on top of that as we liaise with the insurer and other relevant parties to ensure the swiftest, best resolution possible.

How the claim unfolds, and what happens after, depends on what was agreed when you bought your policy. Where children's critical illness cover is a bolt-on to an adult's cover, some insurers pay a percentage of the adult's total pay-out amount.
How much does children's critical illness cover cost?
The average cost of a Life + Critical Illness policy, over the term of 25 years
| Starting Age | Cost to cover payout of £75,000 |
| --- | --- |
| 25 | £12.89 |
| 30 | £17.14 |
| 35 | £24.04 |
| 40 | £33.56 |
| 45 | £49.12 |
| 50 | £94.22 |
| 55 | £150.95 |
| 60 | £231.87 |
*Pricing information obtained 25/7/2022. This data is based on a non-smoker with no medical history.
Critical illness cover can be a standalone product but more often than not it is bought alongside life insurance - to cover all bases and because it's usually more affordable to bundle.
How much you pay for critical illness cover depends on where you're at now (age, health, circumstances), and how much cover you want – i.e. how much you want your lump sum payout to be.
Easy guides to help you get started

A quick guide to critical illness insurance
Did you know that critical illness insurance can protect you against over 50 different illnesses?

What illnesses does CIC cover?
And is more always better when it comes to the number of conditions covered? Find out in this guide.

The low-down on protection insurance
Protection insurance looks after your most important asset, take a few minutes to understand how in this handy guide.
LifeSearch are recommended by