How can we help you find your perfect cover?
4.9 out of 5
We'll get your family life insurance quotes from the UK's leading insurers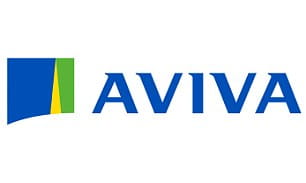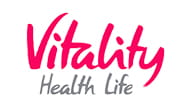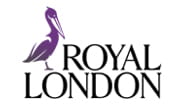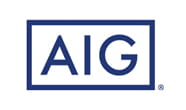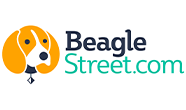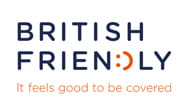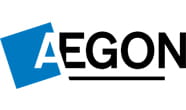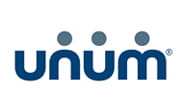 Life insurance is usually paid in one lump sum via a standard policy. But it can also be paid in regular instalments too. It's like leaving a monthly tax-free income for your loved ones after you die.
You can also take cover that pays out both a lump sum (to cover the mortgage debt, say) and cover that pays out a lump sum for a set number of years. Normally via 2 separate policies.
What is family life insurance?
Family life insurance, often called family income benefit, is a kind of life insurance. Instead of paying out a big lump-sum if/ when the policyholder dies, family life insurance pays regular, manageable amounts.
Payments are tax-free and usually made monthly, although quarterly and annually can be arranged.
Many people often take out this type of life insurance alongside their normal lump sum (or level/decreasing term) policy.
Or you choose which type of policy suits your circumstances if it's to be one or the other.
Protecting families is our business. Since 1998 we've protected hundreds of thousands of UK families – well over 1.7m individuals – in the ways that are best for them, their needs, budgets and future plans.
Life insurance isn't fun. There are several kinds of life insurance policy to choose from and dozens of providers with their own versions of those products.
Without LifeSearch in your corner that's a lot of reading … reading you don't have to do.
LifeSearch are independent. We work for you – not for the insurer – and we match you with policy options from a range of providers. Our aim is to get it just right for unique you.
Why LifeSearch?
Write your family life insurance into trust
Speak with a LifeSearch adviser about putting your family life insurance into trust. Although family life insurance isn't a lump sum – so it won't be part of your financial estate when you die – putting it in trust should lock it outside of the probate process - and your loved ones should start receiving payment quicker.
A LifeSearch expert can tell you more about putting your policy in trust and put you in touch with your insurer when you're ready.

What happens at claim time?
If you die during your policy term then, assuming you kept up your policy and payments, your loved ones will need to claim on your policy.
Buy your policy through LifeSearch and we'll help, so your loved ones don't have worry. At a devastating time, the last thing they need to deal with is admin and paperwork – so we'll help you handle the claim and aim for as speedy a resolution as possible.

Extra benefits
On top of any extra benefits your insurer offers, we will be there to provide you with free ongoing support should you ever need it. We know that life and circumstances don't stand still, so our specialist review team will also keep in touch in case anything changes.
Our specialist partner can help with will writing too.
What are the benefits of family life insurance?
It's generally cheaper than standard life insurance, and its main benefit is how practical it is.
Instead of asking your loved ones to divvy up and stretch out a big lump sum, family life insurance payments can meet the bills cycle and cover those recurring expenses - month after month after month.
Advantages of family life insurance
Generally more affordable than standard life insurance
Pays a steady 'wage' not an overwhelming lump sum
Helps loved ones maintain regular financial commitments
Disadvantages of family life insurance
Overall pay-out amount reduces over time
Not able to pay off major overheads (mortgage, for example)
Doesn't offer a significant financial cushion or gift for surviving loved ones
Why is it cheaper than standard life insurance?
Family life insurance is cheaper because the overall pay-out amount reduces over time.

Take out a standard level-term life insurance policy for £200,000 over 20 years and your loved ones will receive all £200,000 in one lump sum, whether you die in year one or year 19.

With family life insurance, you'll instead arrange a set amount that'll be paid to your loved ones each month.

Die one year into a 20-year family life insurance policy and your loves ones will be entitled to 19 years of those set payments. Die 19 years in and your loved ones will get one year of those set payments.
How much does family income benefit cost?
The average monthly cost of family income benefit, over the term of 18 years:
Starting Age
Cost to cover £18,000 annual income
25


£7.81

per month

30


£8.37

per month

35


£10.83

per month

40


£12.29

per month

45

£15.36

per month

50


£25.27

per month

55

£41.32

per month
*Pricing information obtained 05/06/2023. This data is based on a non-smoker with no medical history.
The cost of any life insurance depends on your home life and health situation. In this case, it also depends on the amount of cover you want to your loved ones to be paid each month. Leaving £1,000 per month will be cheaper than leaving £3,000 per month.
There are ways to keep costs lower: buy young and keep healthy. High BMI and excessive alcohol consumption can increase your monthly premiums. An obvious one is to quit smoking and after a specified period (usually 12 months) you'll be classed as a non-smoker and can get a quote based on that fact. If you have a health condition or risky hobbies, then those things may push your premiums up to reflect your risk.
But costs are very personal. Tell an expert a little about yourself and they'll have accurate answers to this question.
Life insurance cost and cover calculator
Our simple calculator can help you to work out what insurance you need and give you estimated costs for different types of life cover. You can then speak to an adviser or buy online.
Who family life insurance can help most

Young families
Childcare costs, utilities, travel, food. Family income benefit payments can fit in with the bills cycle which, at a practical level, can be more helpful than an overwhelming amount of cash.

Single parent households
Single parents can choose to leave a regular wage (to a guardian or the kids themselves if they're old enough) to ensure teenagers and young adults aren't asked to manage a significant lump sum all at once.

Carers
Family life insurance offers peace-of-mind for carers who want to take a lump sum of cash out of the equation and instead leave behind a steady income that'll meet bills and running costs.
Frequently asked questions about family life insurance
Like most life insurance products, you pay to be covered just in case.
If just in case doesn't happen within your term time, then there's no claim and no pay-out.
But the great news is … you're still alive.
Family life insurance is a solid option for people with young families, single parents and those who care for others.
It's a popular option for those groups – and others – where leaving behind a regular wage, not a big lump sum, feels like a better fit.
If in doubt speak to an expert adviser
It's not an easy decision so let us help. Tell a LifeSearch expert what's going on with your current situation and future plans, and we'll help you get a handle on policies that fit your needs.
We listen, we search, we advise. The decision's yours.
Easy guides to help you get started
LifeSearch are recommended by