How can we help you find your perfect cover?
4.9 out of 5
We'll get your income protection quotes from the UK's leading insurers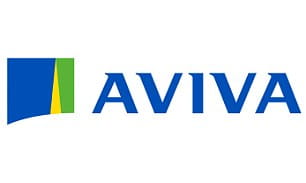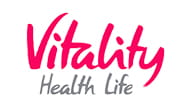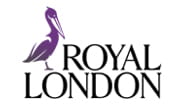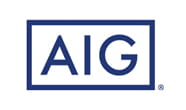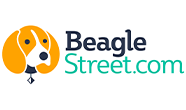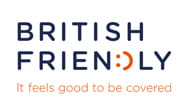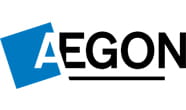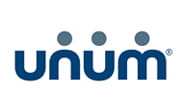 Income protection pays a percentage of your monthly income if you're ever off work due to illness or injury. Depending on the insurer, it typically pays between 50 and 70% of your gross income every month while you're unable to work.
Can I get cover with a hazardous job?
Life insurance products are available to those who work hazardous jobs. But if this is you it's a good idea to search for cover through an independent adviser.
Your protection options with a hazardous job
If you have a hazardous job, life and critical illness cover can be harder to source, sometimes with standard terms and sometimes potentially they may come with an exclusion and/or higher monthly premiums.
Income protection can be more difficult, however. Because working a hazardous job tends to increase the chances that you'll pick up an injury.
And because you may also need longer to recover from that injury before you can safely return to work - especially in a regulated environment.
How do I know if my job is hazardous?
You'll instinctively know, but if not, we'll ask the right questions.
Roofers, scaffolders, divers, police, firefighters, armed forces, pilots, miners, paramedics - are just some of the jobs that would be considered hazardous.
But it's not always that clear cut. You may work in a hazardous industry, but it is dependent on the role you do. Call a LifeSearch adviser and they will find the right solution for your needs based on your individual circumstances.
Why LifeSearch?
Since 1998 we've helped over three quarters of a million UK families, over 1.5m individuals, to protect themselves and their loved ones in the right way. We're rated 4.9/5 from nearly 20,000 Trustpilot reviews, written by customers just like you.
Our expert advisers are here to help customers in hazardous jobs, or with complex needs, to protect themselves and what matters in the fairest and most comprehensive ways possible.
If you are unable to work due to sickness or injury, this can impact you, the people you support and your lifestyle.
You may have access to savings, choose to borrow, or reduce your outgoings, but those things can be helped if you have an insurance to protect your income.
If you're self-employed and work a hazardous job, it's important to explore income protection. Income protection will pay out a monthly income which can help pay rent, a mortgage, bills and lifestyle costs. The income will be paid to you for a term defined in the policy when you take it out.
If you're self-employed you may not have a sick pay arrangement and probably won't be entitled to the Statutory Sick Pay at less than £100 per week.
Self-employed people generally have to arrange their own sick pay and if you work a hazardous job, one injury could be the difference between earning for the next three months, or not.
What are my chances?
The UK has lots of different insurers, each with their own products. Some insurers specialise in covering hazardous professions, others only do it at a higher price and/or with exclusions.
If your job carries an increased risk, cover may be more expensive or have exclusions.
Terminology you might hear in the course of your application:

Standard terms and Non-standard terms
Standard terms mean a policy is offered with no price increase or exclusions. Non-standard terms mean there is a price increase to reflect additional risk(s) and/or that exclusions could be applied.

Risk
Any life insurance applicant is assessed for the risk (of sickness, injury or death) they pose to the insurer, and so they can be covered in the most accurate way possible. Someone with a hazardous job poses a greater risk than someone who works a conventional job.

Rating
A premium rating (AKA loading/ loaded premium) is when a life insurance premium increases in cost to reflect the level of cover the applicant needs to sufficiently protect themselves. In this case, a particularly hazardous job with abnormally high risks may be rated quite significantly.
Exclusion
Exclusions are when a policy specifically lists an illness, injury, condition or cause of death, that it does not cover, most likely due to customer's high probability of meeting that outcome.
If a customer works as a helicopter pilot, for example, they'll be covered should they break a leg in the street. But that person's policy may exclude injury or death resulting from an aviation accident; given the increased likelihood of this happening. The policy holder's occupation can lead to exclusions.
Will income protection cost me more because of my job?
Having a hazardous job may raise costs, but it depends on the precise nature of your job. Speak to a LifeSearch expert adviser, and we might ask you some questions to understand how risky your role is and how often you're exposed to danger.

What kinds of questions?

We may need some detail on the following so we can help insurers to judge your risk:

Where you're based
Your accident history
The frequency of your front-line work
The nature of your daily tasks
What kind(s) of hazards you're exposed to and how often
More about income protection
Income protection is cover that replaces a percentage of your monthly income. You pay a monthly premium and depending on the terms of your policy, if you're off work long term sick or injured, your policy will pay out to help towards your life and living costs
The specifics of your income protection policy are agreed between you and your insurer. This will ensure you have the amount of cover you need. All Income Protection policies must have a deferment period (that's the time between you being signed off from work for an illness or injury that's covered by your insurer and when the policy first pays out), this can be set to your choice in line with your situation.
For more information speak with a LifeSearch adviser
The words on this page are general. Every person is unique so we can't cover all eventualities in one page. So, to understand your income protection options, call LifeSearch and get into some specifics. From there, an adviser can tell you exactly what's possible.
Easy guides to help you get started
LifeSearch are recommended by