How can we help you find your perfect cover?
4.9 out of 5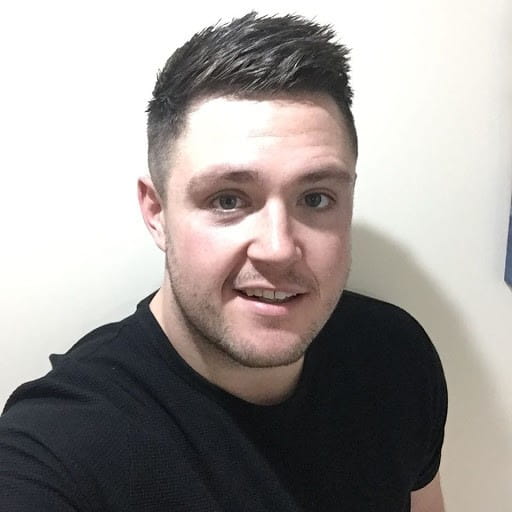 Luke Ambler here, for those of you who don't know me I am the co-founder of Men's mental health charity ANDYSMANCLUB, founder of the BeeYou Journal, MindTribe and the #ItsOkayToTalk campaign, a mental wellbeing speaker and coach and LifeSearch's happiness ambassador for this year's Searching for Health, Wealth and Happiness campaign.
My journey into mental health started at a very young age. I struggled at school after my parents' divorce and experienced mental illness hand when my mum became ill following a car crash. These experiences gave me a burning desire to really learn what makes people tick and what makes people think, and to try to help people who are struggling make positive changes in their lives. Ultimately to help them help themselves.
In 2016, I was flying high. I was a professional rugby league player for my hometown club, Halifax RLFC and I also represented Ireland. All of a sudden everything changed. I received a phone call from a close family member. Out of the blue, my brother-in-law Andy Roberts had taken his own life.
Andy was a normal guy. He had a great group of friends, a beautiful young family and was always the life of the party. But unbeknownst to those of us who were close to him he was struggling. So strong was the stigma surrounding men's mental health, it stopped Andy from speaking out about his issues and ultimately led to him becoming another statistic.
After hearing this news, I told Alfie, Andy's nephew, the news. At the time he was only six years old and the scream he let out will stick with me forever. As a result, Andy's mum Elaine and I decided to make it our mission to try and provide men with a space to talk openly about their mental health in the hope that we can stop families from going through the pain that ours went through.
We soon created ANDYSMANCLUB, a peer-to-peer support group where men can go get things off their chest and talk about their struggles. What started as nine men speaking in a small room in Halifax in June 2016 has now transformed into almost 50 clubs nationwide that are attended by around 1,000 men every week.
It has been my mission ever since to get people talking. I retired from rugby league in 2017 and started working in mental health and mindset full-time.
The events of the last year have really put things into perspective for a lot of people. Some have struggled as a result of losing a job or losing close friends and family members, while others have used the pandemic as an opportunity to recharge those batteries and realign their priorities.
One way of looking at the pandemic is that we are not all in the same boat, but we are all in the same storm in different boats. Studies now show that mental health disorders increased across all demographics during the pandemic. The last 16 months or so has been a time where talking to friends and social interactions have been restricted like never before. I don't think it's a coincidence that there has been such a significant rise in mental health problems. It just goes to show how important it is to regularly talk to people and to try and help each other to smile more!
Alongside my roles as mentioned above, I have a much more challenging and rewarding job every night when I get home. I am a dad! I think it's vitally important that we show the next generations just how important it is to keep talking and to be more mindful about mental health disorders. Hopefully we can reach a situation in the future where all the stigma is gone, and people can be more honest when friends ask how they are.
I can't stress it enough, talking is so important. It has saved countless people. It could have saved our family and ultimately saved Andy. I'm looking forward to spreading the word about talking and about happiness with LifeSearch over the coming weeks.
LifeSearch have been protecting the life you love since 1998. We've protected over 1 million of families in our time. Read our views and opinions on the latest industry news, and what we have to say on all things Health, Wealth & Happiness. Our content is brought to you by LifeSearcher's and guest writers.

See all articles by LifeSearch