How can we help you find your perfect cover?
4.9 out of 5
Happiness Is Pets - Meet Maddy's Tortoise
Data from 2019's Health, Wealth & Happiness report shows that for all our fluctuating habits, hobbies and hopes, one thing stands the test of time: we love our pets.

When asked What makes you most happy?, one in five (20%) UK females say Spending time with pets, as do one in seven (14%) males.

Think pets and most of us probably think fur, paws and whiskers. But for Maddy Gunn. who's 15 years a LifeSearcher, happiness is a tortoise called Herbie.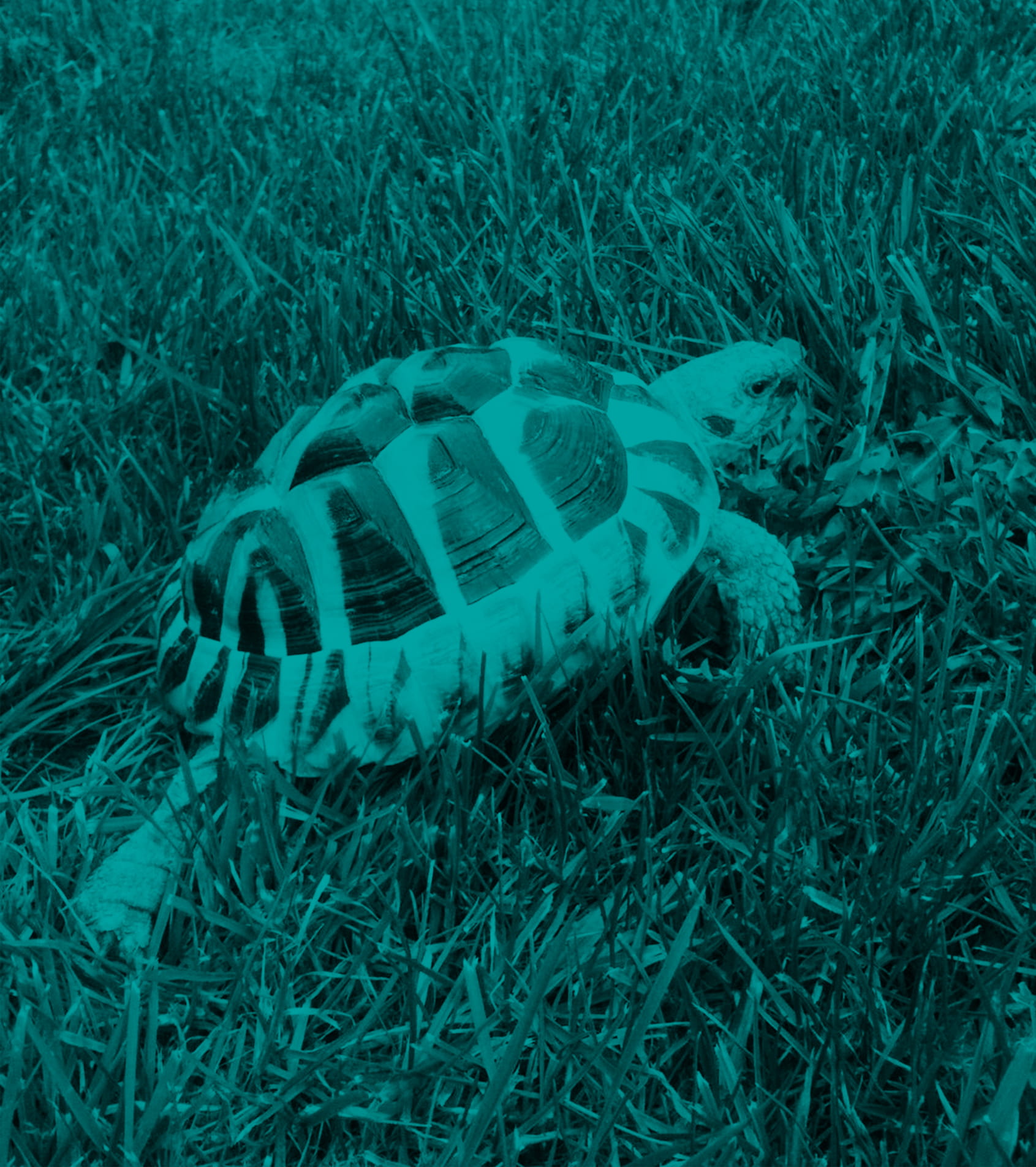 Hello Herbie

"It was my husband's choice, he always wanted a tortoise. Herbie's a Hermann's tortoise, he's a cute little character and has a massive personality for a tiny creature. We've had him for 13 years, since he was the size of a post-it note. Now he's a rugby ball.

"Most people who meet him love him; they're fascinating by him. They want to get involved and hold him, feed him or take a photo. Only my nan won't go near him, she's petrified."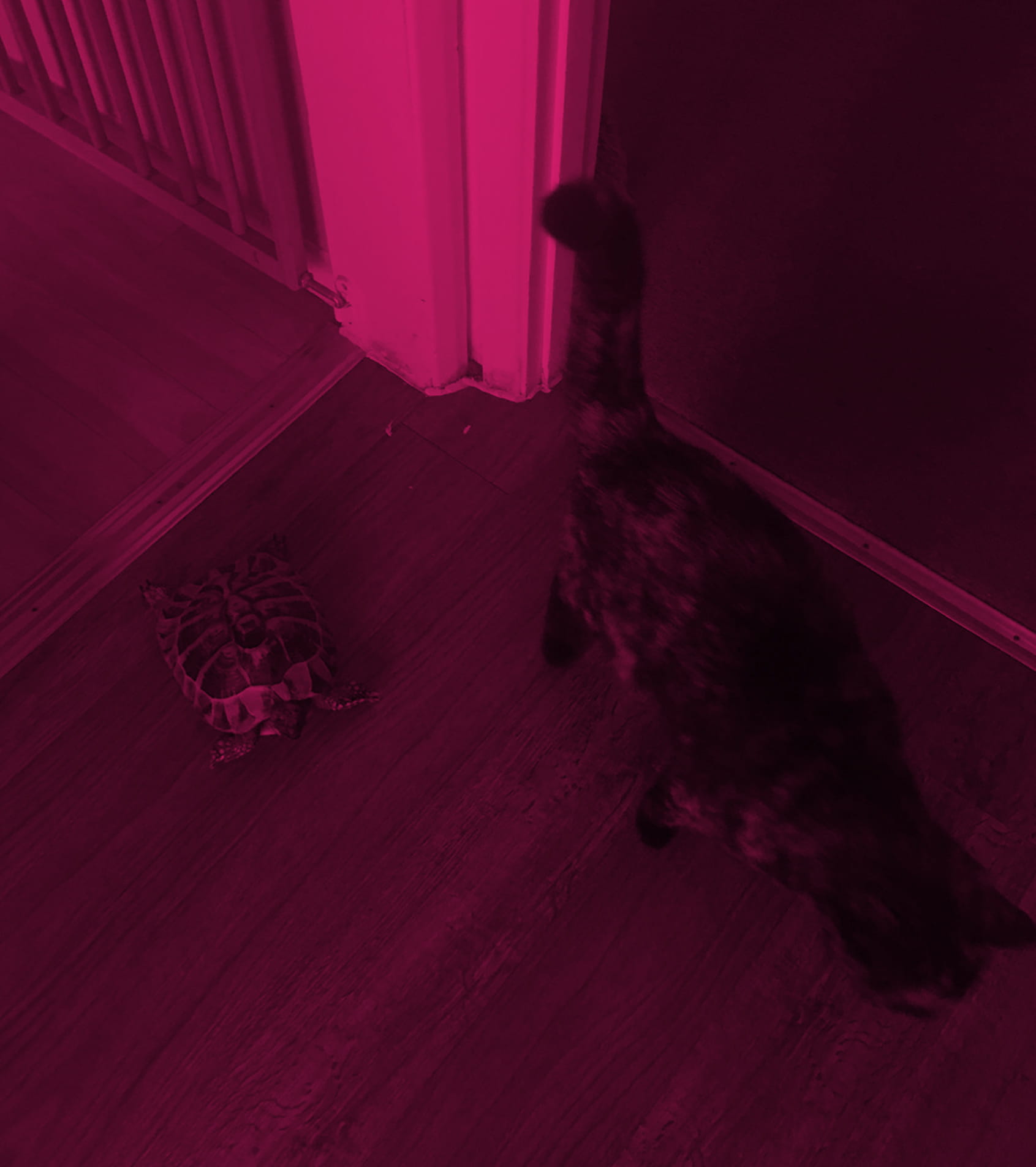 Happy Household

Herbie brings us a lot of happiness, joy and entertainment. He's always happy to see us when we get home - wherever he is, he'll come to greet us. He wants to spend time with us and be involved, he always cheers us up and lightens the mood.


Herbivore Herbie
"He's very cheap to run - he costs a couple of quid a week in leafs (kale, lamp lettuce and wild rocket) and veggies (carrot cucumber, spring greens). He likes to eat tomatoes, melon and grapes – but they're treats. He'll have your hands off for a strawberry - and when he's done eating it looks a scene from a horror film."
Herbie's habitat
"He lives in a tortoise table, which my husband built. He has actually taken over our entire dining room. He's got a heat lamp and a UV light for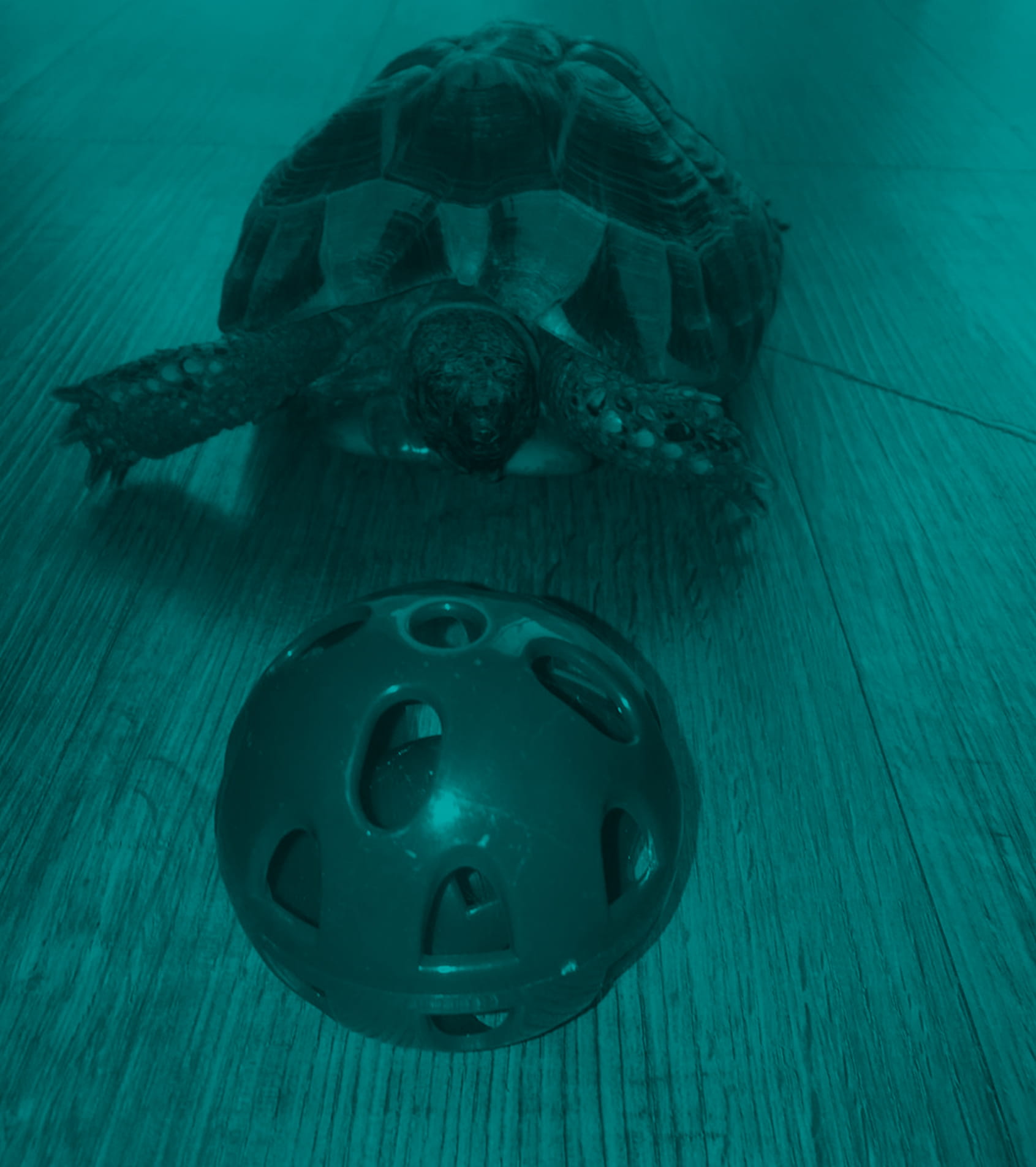 Hockey puck Herbie

"When he's in the garden he marches around, he digs, and he climbs the rocks. Indoors, he likes to play ball, we roll them across the floor to him and he nudges them back.

"Probably his favourite thing is when he climbs on my foot and I skate him along the hardwood floors. He loves that, he keeps coming back for more. Also if you scratch the back of his shell – which has feelings in it – he does a funny little dance, a sort of a butt wiggle."


Herbie and the cat

"As well as Herbie, we have a cat called Jess. They have a respectful relationship - they watch each other from a distance. Herbie wants to be more involved with Jess than she does him - he'd love to grab onto her tail and go for a ride. But for Jess that's plain not happening."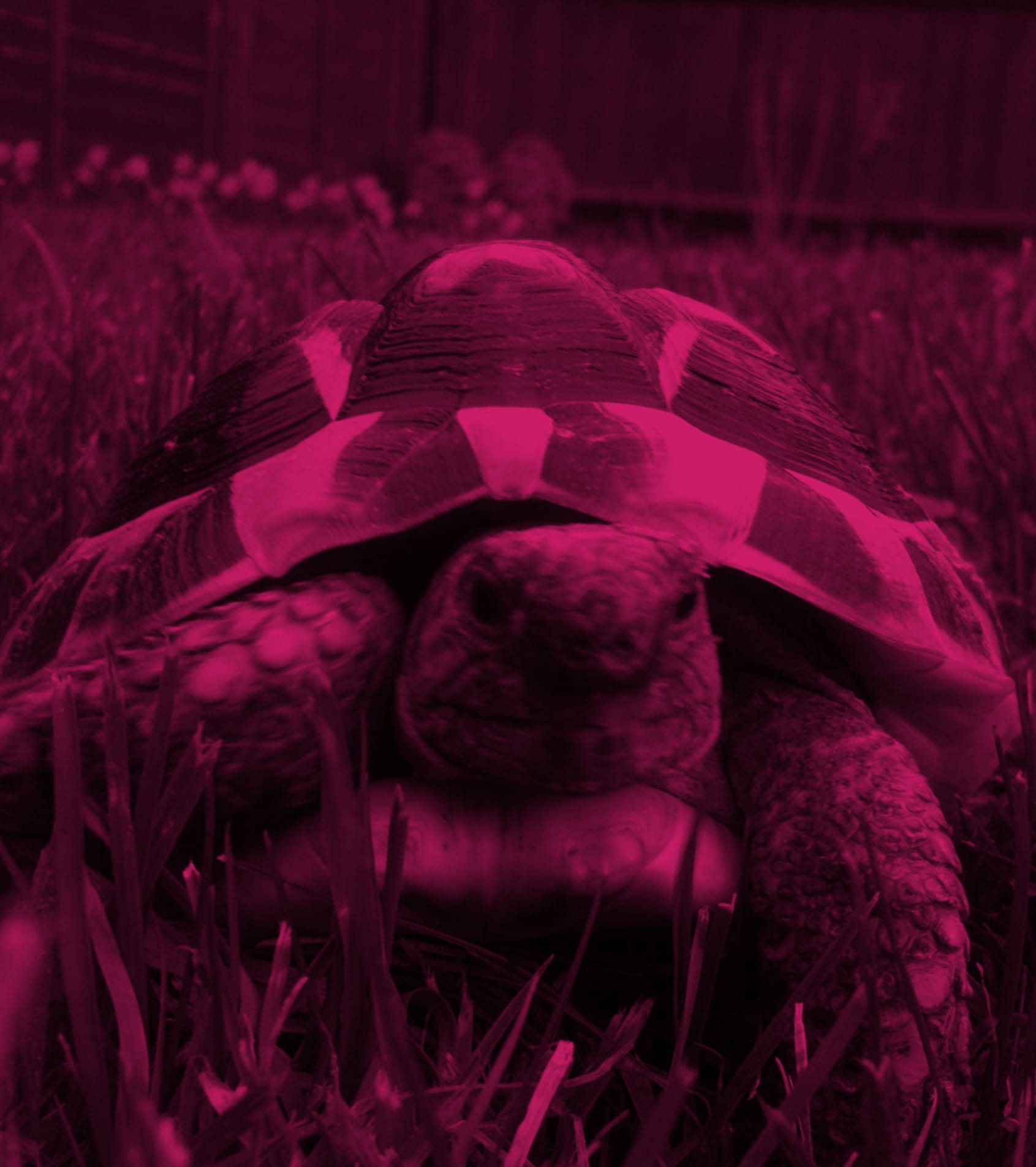 Hibernation Herbie

"He shuts down for a couple of months in winter every year so he's preparing for that now. He tends to bulk up on food for about eight weeks and then he fasts and empties his system, taking on only liquid for the fortnight prior to his big sleep. Some owners put their tortoise in the fridge for hibernation, I just can't get on board with that."


Happy new year, Herbie

"It's so exciting when he wakes up in the new year. When we're expecting him to wake up we keep an ear out - we'll hear scrapes and shuffles and signs he's getting ready. We get excited, the cat's curious and it's so good to see him again. Like most pet owners, we're a bit silly - the pets get presents at Christmas and because Herbie misses out, we get to do it all again."


Herbie's fascination with feet

"Herbie likes feet … he's got a bit of a foot fetish. He'll have your toes and your socks. He's an aggressive sock-puller. He's generally very kind and well behaved but he has this mean streak, especially when he's just out of hibernation. It's like he wakes up grumpy. Tortoises have a lot of power in their beaks so we've learned to wear slippers at all times."
A 'Searcher since 2015, John is a Protection expert having worked in our customer facing teams and best practice teams, and now is immersed in Protection Content and Marketing.

See all articles by John Rogers