How can we help you find your perfect cover?
4.9 out of 5
We'll get your single or joint life insurance quotes from the UK's leading insurers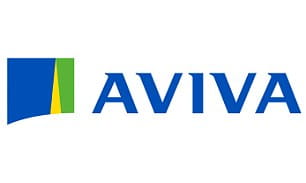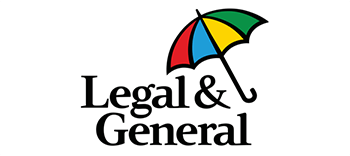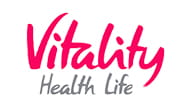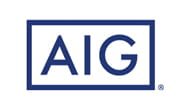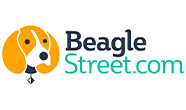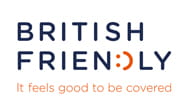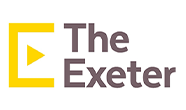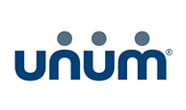 What's the difference?
If you're married, partnered-up or cohabiting, you can buy two single life insurance policies or one joint life insurance policy.
Two single life insurance policies mean each partner is covered separately - two policies, two monthly payments, two lives fully covered.
Joint life insurance covers two lives with one policy and one monthly payment - but it's not as simple as two-for-the-price-of-one.
The key difference between the two is that joint policies usually work on a 'first death' basis. Basically, it only pays out once.
The first partner of the two to die triggers a life insurance payout … and the policy then comes to an end.
The surviving partner is no longer insured under that same policy - so they'd have to re-apply if they wish to remain covered.
Thirty years ago, many cohabiting households had one breadwinner and it was standard to only insure that person.
But things are different now. Couples are much more likely to have comparable incomes and contribute equally. The question, then, is whether to go for two singles or one joint policy?
Although the name 'joint' suggests it's tailor made and purpose-built for couples, two single policies is often the more comprehensive way to go.
We build protection around unique you
LifeSearch was founded in 1998 on a mission to protect people properly, in the way that's best for you, no more and no less.
As an independent intermediary, our loyalty is to you – not the insurer – and protecting you and your loved ones as it makes sense with your home life, budget, current situation, and future plans.
We've protected over 1.7m people, hundreds of thousands of families and businesses, and are rated 4.9/5 from 21,000 Trustpilot reviews by customers just like you.
Tell an expert what's going on
Your Past
A single policy as well as or instead of a joint policy may be the right way to go if you or your partner have children from a previous relationship.

Your Present
If there's a significant age gap between two partners – or one of you has health issues, smokes, or works a dangerous occupation (and the other doesn't), a joint policy could underinsure one partner and over insure the other.

Your Future
Relationships break down and insurers generally don't separate out joint policies into two singles. These kinds of situations can get complicated.
And as a rule of thumb, life insurance cover of all kinds gets more expensive with age, so applying for single cover later down the line will likely carry extra costs versus buying it younger.
No two situations are the same, so speak with a LifeSearch expert. We can help you understand your protection needs and any gaps that remain if you opt for joint cover. Before making that call, have a think about your protection needs.
How much does life insurance cost?
The average monthly cost of a level term assurance policy, over the term of 25 years:
Starting Age
Cost for £200k of cover
25


£6.77

per month

30


£7.98

per month

35


£10.48

per month

40


£14.92

per month

45

£22.57

per month

50


£35.98

per month

55

£53.21

per month
*Pricing information obtained 05/06/2023. This data is based on a non-smoker with no medical history.
Prices are for a level term single life insurance policy. Life insurance costs vary, person to person. That's not an excuse to dodge the question, it's just reality. Your life insurance costs will first be based on the kind of policy you want, and then on a risk score that factors in your health, your home life, your job, your mortgage, your hobbies, your age, if you smoke etc…
If you're like many others, you'll probably base your life insurance policy on the value of your mortgage. That means your life insurance will cover the house if you pass away before it's paid-off.
Life insurance cost and cover calculator
Our simple calculator can help you to work out what insurance you need and give you estimated costs for different types of life cover. You can then speak to an adviser or buy online.
Joint cover works well if you live together, share the financial responsibilities and want to take out roughly the same level of life cover. It's usually cheaper than two singles.
If you want to keep costs down and you two share a major financial commitment, like a mortgage, then a joint policy means that one partner's death can relieve the surviving partner of that overhead.
It's very possible to take out a combination of single and joint cover. Where there's a mutual interest (mortgage or children), joint cover may make sense.
But if you and your partner's circumstances differ in key ways (income level, health, age, financial commitments) then additional single cover could fill those protection gaps.
Remember that a joint policy will only pay out once. If/when that happens, the surviving partner is unprotected. If you or they want to take out single cover at that point (later - when age and health may be significant factors) it'll be more expensive than buying it now.
Do life insurers pay out?
Contrary to what the movies say, life insurers pay out in most cases. According to the Association of British Insurers, 98% of UK life insurance claims were paid in 2021.
In instances where claims were disputed by the insurer, it's almost always because the customers – willingly or accidentally – misrepresented their lifestyle or health situation in a significant way.
Tell the truth
Do be honest when applying for life insurance. It's so an expert can return to you with policy options that fit the bill precisely, and it's so any claims against your policy can be settled as quickly as possible.
Easy guides to help you get started
LifeSearch are recommended by