How can we help you find your perfect cover?
4.9 out of 5
You might have insured your business against fire, theft and damage, but what about your most important assets: your people?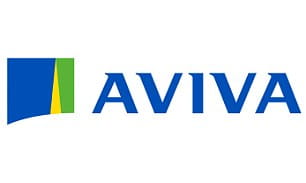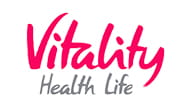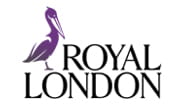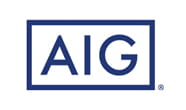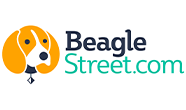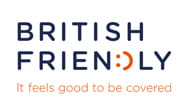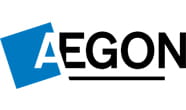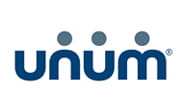 What is employee insurance?
As the name suggests it's when a company pays to protect its people from the financial impact of sickness, critical illness and death.

If you're an employer, or represent one, you'll immediately see the benefits for employees and their loved ones: it's peace-of-mind. If something terrible happens they'll be OK financially.

But this is for employers, too. There's tax relief available when you protect your people, and there's extra value in areas like recruitment, retention, performance and loyalty when you boost your benefits package and show your team you care.
Limited companies
Partnerships
Limited Liability Partnerships (LLP)
Protect your employees
Employees insurance includes the following products
Group life insurance
Group income protection
Group critical illness insurance
Employee benefits
Key person insurance
Scroll down for more detail on each product and what it is.
To know if/ how employee insurance can work for your company, speak with a LifeSearch expert.
Why LifeSearch?
Independent advice
We've been protecting the UK since 1998. That's hundreds of thousands of families and businesses, and well over 1.5m individuals' lives. We're rated 4.9/5 from nearly 20,000 Trustpilot reviews; written by customers just like you.
As an independent protection intermediary, our loyalty is to you – not to insurers or their products.
Support for your business
Our role is to identify the protection policies that'll work for your business and its people in the most effective and efficient way.
Last year, our business insurance division helped many business owners and company directors to build in new protections for people and profits in the aftermath of the Covid-19 pandemic.

Claims
Above and beyond whatever additional benefits your insurer offers, we back up our service with a dedicated claims team.
LifeSearch was one of the first UK brokers to establish a dedicated customer claims team. Our specialist team can handle the claim on behalf of grieving loved ones to ensure as quick and efficient a process and pay-out as possible.
Group life insurance
This is when a business offers death-in-service benefits to its employees. If the worst should happen to an employee, this can pay out a multiple of their salary on death, helping to alleviate the financial burden for loved ones left behind.
Group critical illness insurance
Group critical illness insurance pays a lump sum to an employee if ever they're diagnosed with a life-changing illness and they survive the stated survival period of the plan (usually around 14 days). The diagnosed illness must meet the definition of the plan and be of a specified severity as listed in the policy terms and conditions. The critical illness's covered in the policy details and the survival period will depend on the chosen provider.

Some policies also offer critical illness cover for employees' children and/ or Civil Partner's at no extra charge. Premiums are met by the employer but it's the employee who receives any claims payments.
Group income protection
Group income protection pays out a high proportion of an employee's earnings if they're ever forced off work due to illness or injury. Typically, 50 - 70% (sometimes more) of the employee's regular income is paid every month for the duration of absence, the end of the policy term or retirement. Whichever comes first.
Key person insurance
If your company relies on the skill, leadership, reputation or client-book of a key person or people, the P&L sheet will feel it if that person's not around.

Key person insurance pays funds to ensure continuity if you're down a key performer. The funds can cover recruitment, training and overtime and can even reimburse the value of any lost contracts / profits that result from a key person's absence.
Employee benefits
Some of the above protections fall under the umbrella term 'employee benefits', meaning they are key parts of any employment package.

Business insurance is a comprehensive addition to any perks package. It's a real boon in staff engagement, retention and even recruiting in a competitive market – where employee wellbeing is high on the agenda – a company can set itself apart via the generous protections it offers its people.
Additional support
Many of the insurers we work with at LifeSearch supplement their protection with extra support services, boosting the value and range of the overall benefits package a company can offer.

These support services can include informative resources, mobile apps, virtual GP appointments, nursing services, rehab and physiotherapy sessions as well as a number of different therapies.

Often, these add-ons are available not just to colleagues but to their families too; meaning the employer's duty-of-care can extend far and wide, comprehensively around the lives of its people.
Tax relief
Some of the policies on offer are allowable business expenses, so there's tax relief when paid for through the company.

Tell a LifeSearch business insurance expert a little about your company and your needs and we'll show you those tax savings as real pounds and pence.
How much does business insurance cost?
The costs of business insurance are very finely tuned to the needs of your business and its employees. The kind(s) of cover you want, the number of employees you wish to protect and the age and health situations of those employees will all have a bearing on the cover options that make most sense, and the price.

The best way to short-cut through any guesstimates on costs is to speak with a LifeSearch business insurance expert.

Tell us what you want, we'll search the market. We advise but the decision is yours.
Easy guides to help you get started
LifeSearch are recommended by