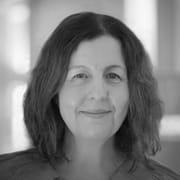 Trained underwriter Debbie spent several decades defining new markets and protection products at home and abroad. She's behind a string of industry innovations to ensure products and services meet customer needs in an evolving world and joined LifeSearch in late 2021 from LV=, where she was Protection Director.
Blog articles by Debbie Kennedy

Wealth
Protection tech - a future we share
Industry desire to innovate, grow and evolve has never been more prevalent
13 Apr 2022, by Debbie Kennedy
2 min read

Happiness
Progress, not perfection, is key
Debbie's career speaks to breaking barriers, launching cutting-edge products and setting trends.
9 Dec 2021, by Debbie Kennedy
4 min read