How can we help you find your perfect cover?
4.9 out of 5
Your income is probably the most important component in your financial health so it makes sense to protect it with income protection.
We've been protecting individuals, families and individuals since 1998. Hundreds of thousands of families and well over a million people.

LifeSearch is an independent intermediary which means we work for you – not for the insurers. We find you the best options so you can protect what's important in line with your needs, budget and future plans.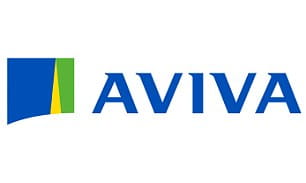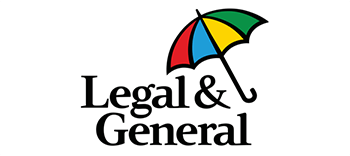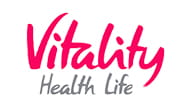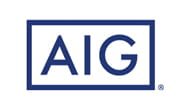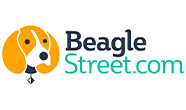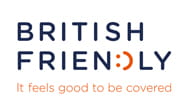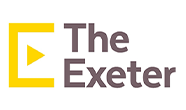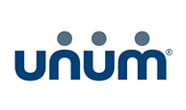 What is income protection?
Income protection is sick pay you can buy. It typically replaces between 50 and 70% of your income and payments keep coming for the length of your policy.

Unlike other insurance policies, income protection can be claimed on multiple times over the life of the policy. In other words, it's sick pay when you need it.

That means your core overheads and living expenses can always be covered, even when you're sick or injured and can't put in the hours.
If you work for yourself and haven't protected your income, you may be tempted to work on through sickness or pain purely to maintain your income. But in that scenario you risk performing poorly and damaging your rep, and it's very possible your health will worsen.
Contractors
Freelancers
Zero-hours
Self-employed
Business owners
Why income protection is important if you're self-employed
A career under your own steam is a great thing, but it carries risk.

What'd happen if you broke a limb, got sick or your mental health took a turn (dependent on condition)? What if a poor health situation lasted for weeks, or months, or longer?

In many cases, being self-employed means you rely, mostly or entirely, on yourself, your skills, your mind and your body. If that's your situation, you need to think seriously about covering any scenarios where you're unable to show up.
Most employed workers have some sick pay entitlement written into their contracts. At the very least they're entitled to Statutory Sick Pay (SSP) for half a year.

If you're self-employed then, unless you arrange it yourself, there's no real safety net underneath you. Even state SSP (£99.35 per week as at 2022) which isn't much anyway, is unavailable to self-employed workers who need time off work due to illness or injury.

In other words, it's unlikely anyone else will step in to help. It's on you.
The easiest way to arrive at an answer is to simply imagine what'd happen to you, your business and those close to you if you suddenly couldn't work. If it'd dramatically impact you, your lifestyle and those around you, the answer is probably yes.

If you're self-employed, a contractor, a freelancer … basically if you work for yourself then income protection is at least worth a conversation.
How does income protection work?
When applying, you'll be asked – and helped – to define what ideal income protection looks like for you.

These are your decisions to make but you don't have to fly solo - LifeSearch experts are on-hand to help -
How much of your salary do you want to protect (50%, 70%, more?)?
How long should the policy run (5 years, 10, 20 or more?)?
If/ when you claim, how long should payments keep coming (1 year, 2 years or 5 years dependent on policy?)
How long should your grace or deferment period (after how long do you want claim payments to kick in)?What does 'unable to work' mean for you (a taxi driver can't work with a broken leg but a journalist probably can) – your policy will only pay out if you are signed off work due to illness/injury by a medical professional
Answers those questions, and tell us about your health, lifestyle and circumstances, and a LifeSearch expert will know which policies and insurers fit the bill.
Alternatives to income protection aren't great if you're self-employed:

Savings
You can tap your savings (if you have them) but you probably had other plans for your rainy-day fund.
Borrow
You could borrow or get credit to tide you over but, to state the obvious, you'll have to repay it – plus interest.

Downsize
You could rein things in for a bit: limit your spending, downsize your lifestyle and keep things close.
All of the above are totally unnecessary. They represent steps back that you don't need to take if you protect your income.
Keep costs down - buy young
Rule of thumb, protection is cheaper if you buy young and have no pre-existing conditions. Keep to a healthy lifestyle and you won't carry too much risk, and it'll reflect in lower premiums.

But income protection is good for younger customers as it protects the life you're building. It protects progress made and avoids backsteps, like moving back in with parents, debt, or ploughing the savings you've built.

It means keeping tomorrow's options open.
How much does income protection insurance cost?
The average cost of an Income Protection policy, to cover you until the age of 65:
Starting Age
Cost to cover £1,500 monthly income
25


£10.13

per month

30


£11.05

per month

35


£12.62

per month

40


£15.32

per month

45

£18.96

per month

50


£26.30

per month

55

£36.92

per month
*Pricing information obtained 08/06/2023. This data is based on a client with no medical history - a 3 month deferment period - 2-year claim period - administrative role.
Income protection insurance costs vary based on how you earn, what percentage you want to replace, and for how long you want cover to last. It also takes into account the usual factors such as your age, health, occupation and if you've any hazardous or high-risk hobbies.
Income protection cost and cover calculator
Our simple calculator can help you to work out what insurance you need and give you estimated costs for different types of life cover. You can then speak to an adviser or buy online.
Frequently asked questions about income protection for self-employed
Your income protection claims payments start after a grace period, which you choose. People in full-time employment typically go for a grace period that lines up with the end of their company sick pay.

But if you're self-employed, assuming you have no other sick pay options, you might select the minimum deferment period, so payments kick in ASAP. However, shorter deferment periods may increase the monthly premium
You define the terms of your policy, so your income protection payments keep coming as agreed. So payment will stop if and when one of the following things happen:
You return to work
You leave your job
Your claim term expires
Your policy expires
You retire
You die
Depending on the nature of your company set-up, taking out business income protection through the business could be tax efficient. If you have a team working for you, protecting their incomes as part of a benefits package is a great way to cover risk and to show you care.
Easy guides to help you get started
LifeSearch are recommended by