How can we help you find your perfect cover?
4.9 out of 5
Protect your income – the foundation of the life you're building
What'd happen if you were forced off work sick? Your sick pay through your employer might kick in, but for how long? Income protection is sick pay you can buy. It will pay out until you are either better, or you reach the end of the policy term. You can claim on it multiple times as and when you need to.
We're an independent insurance broker, so our loyalty is to you. Since 1998 we've helped over a million UK individuals, families and businesses protect themselves in the right way to meet their needs and budget. No more, no less.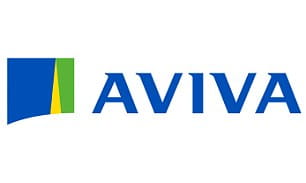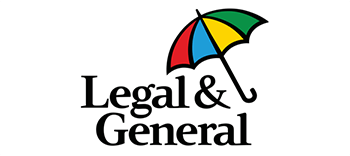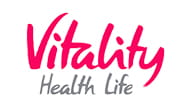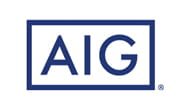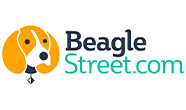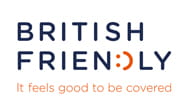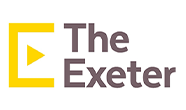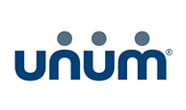 What is income protection?
Income protection pays you an income, typically 50-70% of what you earn if you're not able to work due to sickness or injury.
It will pay out until you are either better, or you reach the end of the policy term. You can claim on it multiple times as and when you need to. If you ever get sick, income protection has your back.
We believe income protection is massively underused in the UK. Protecting your income means protecting the foundation of your life - so it can continue with minimal financial disruption and setbacks.
What if you suddenly got sick, broke a bone, or your mental health took a turn. What if you were out the game for the long term?

You might have to tap your savings or you might have to downgrade your lifestyle to make ends meet. Both are avoidable if you've income protection in place.
How does income protection work?
Your income protection policy is built and costed on the basis of a number of decisions. These are your decisions to make, but if in doubt a LifeSearch expert is on-hand.
How much of your salary you want to protect (50% - 70%)?
How long should the policy run (5 years, 10, 20 or until you retire)?
What deferment period (after how long do you want claim payments to kick in) have you chosen? We normally recommend that this ties in with when sick pay ends with your employer.
What does 'unable to work' mean for you (a bus driver can't work with a broken ankle, but a teacher probably can)?
Answer those questions, and tell us about your health, lifestyle and circumstances, and a LifeSearch expert will know which policies and insurers fit the bill.
What happens then?
Your bit is done. We search a wide range of insurers on your behalf and recommend the best policy to suit your needs. We advise - you decide.
Do I need income protection?
The answer's pretty simple: imagine you were too sick to work. Imagine it lasts for months and not days. How will you cover your bills, your rent/ mortgage, your commitments? Are there people who rely on you financially? Play the tape forward.
Options might include
Rely on savings
Borrow
Scale back outgoings
Reshape your situation
But these options all represent step backs that are unnecessary if you protect your income.
I'm not the breadwinner
If you're not the household's main breadwinner, think about the job your income does do. Does it cover incidentals, utility bills, food shopping? No doubt your income significantly contributes to running the household, so it's no less important to protect it.
Statutory sick pay
If you don't have sick pay, or your absence lasts beyond your employer sick pay term, the UK default is Statutory Sick Pay (SSP).

SSP is less than £100 a week in 2022 and lasts a maximum of six months. Depending on your health/ condition, other benefits may be open to you, but it's unlikely state support will provide anywhere near the same level of income as your salary.
Critical illness cover
Critical illness cover pays a lump sum if you ever suffer or are diagnosed with something lifechanging. Think heart attacks, strokes and certain cancers. Some policies extend to disability and other life-limiting conditions.

Critical illness cover and income protection work well together, as income protection pays your regular wage for as long as you can't work, and critical illness pays a lump sum to pay off some or all of your mortgage debts, or to help ease the financial strain if your health situation dramatically changes.
Find out more
Check your employer sick pay policy
Although company benefits aren't as generous as they used to be, some firms still offer decent sick pay. If you don't know where you stand – check.
Even if your job's sick pay is fair, income protection can still be a plus

It keeps going
Most company sick pay arrangements stop at some point, after three or six or nine months. Income protection typically lasts for as long as you need.

It kicks in when you want it to
When buying income protection, you specify a deferment or grace period. So, if your sick pay runs out after three months your income protection payments can kick in then.
It protects your savings
You probably have more ambitious goals for your savings than covering day to day costs, so income protection can ensure your rainy-day fund stays intact.

It protects your fundamentals
Sure, on reduced pay you might have to delay a holiday or two, but income protection ensures the foundations are covered. Your rent/ mortgage, your Netflix, your shopping...
What are the chances of getting long term sick?
Higher than you think. You're much more likely to get sick and need time off work than you are to die before you retire.

In Q4 2021, around one third (33.6%) of the UK labour force was suffering long-term health issues, which is 3.5% higher than it was in 2016.

Roughly 250,000 people –1% of the UK workforce – leave their jobs each year because of ill health and the majority of those (150,000) are their household's main breadwinner.
How much does income protection insurance cost?
The average cost of an Income Protection policy, to cover you until the age of 65:
Starting Age
Cost to cover £1,500 monthly income
25


£10.13

per month

30


£11.05

per month

35


£12.62

per month

40


£15.32

per month

45

£18.96

per month

50


£26.30

per month

55

£36.92

per month
*Pricing information obtained 08/06/2023. This data is based on a client with no medical history, a 3 month deferment period with a 2-year claim period in an administrative role.
Income protection insurance costs vary based on how you earn, what percentage you want to replace, and for how long you want cover to last. It also takes into account the usual factors such as your age, health, occupation and if you've any hazardous or high-risk hobbies.
Income protection cost and cover calculator
Our simple calculator can help you to work out what insurance you need and give you estimated costs for different types of life cover. You can then speak to an adviser or buy online.
What if I can't return to work?
Typically, an income protection policy keeps paying until you are deemed fit enough to return to work or reach retirement age with an active policy

Assuming your policy is still active and you're within your claim term, income protection has the added benefit of working to your timetable. With the majority of your income taken care of, you can have the peace of mind that you only need to return to work when you're ready and able, not because your sick pay is due to expire.
Easy guides to help you get started
LifeSearch are recommended by