How can we help you find your perfect cover?
4.9 out of 5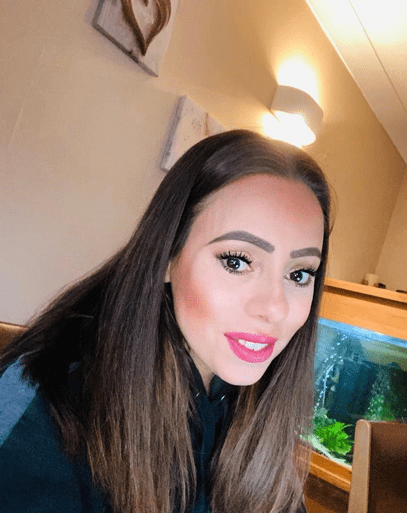 I'm Helen, I'm 39 and I've worked for LifeSearch for just over 15 years. I live in Northampton with my husband and our two young sons … and we rent.
Although our home is our home and we make it ours, it's the family's dream to buy somewhere and put down roots: a place we can truly be at home and build a future around.
But saving a deposit … we just haven't got there. Something has always come along to rock our finances and pause on our goal.
Early in our relationship, my partner (now-husband) made a career change and retrained as a gas engineer. It was the right move for him, but naturally we took a big financial hit. Over his 18 months of training, saving cash was impossible.
Shortly after he qualified our first son came long. I had six wonderful months of maternity leave before returning to the nine-to-five. Our little one needed full-time childcare and, once again, saving money just wasn't on the cards.
Fast forward a few years and we welcomed our second son to the world. It was an amazing time but, of course, it meant another period of full-time childcare and another period of a more hand-to-mouth existence.
It was only when the boys got a little older that we found ourselves in a much stronger financial position. But with all the ups and downs of life, there was one thing myself and my partner still hadn't gotten around to. Marriage. We had some spare cash so decided to finally tie the knot.
The first thing we did when planning our wedding was set a budget. But you know how it goes. The guest list grew and maybe the vision did too. Before long we needed a substantial cash injection - and we took out a loan.
Don't get me wrong, it was the most incredible day. I wouldn't change it. But the costs were significant and, some years later, we're still making loan repayments. To this day it's affecting our ability to save.
Combine our debt with the hefty costs of children, renting, living and ensuring our boys can explore an array of hobbies and interest … saving up a meaty deposit becomes a tall order.
Today, fortunately, my husband and I are in a strong financial position. We have a solid household income but no idea how to make it work for us, or how to use it as a springboard to the next step. Should we pay off our debt and then save? Should we do both at the same time? What are we missing? What tools and tricks are out there to help us become better money managers?
For me it's all a bit of a minefield, so I'm massively grateful to be working with Davinia. With her advice and guidance, I hope to make smarter money moves, better manage the finances and step closer to the family's end goal … of owning our own home.
LifeSearch have been protecting the life you love since 1998. We've protected over 1 million of families in our time. Read our views and opinions on the latest industry news, and what we have to say on all things Health, Wealth & Happiness. Our content is brought to you by LifeSearcher's and guest writers.

See all articles by LifeSearch