How can we help you find your perfect cover?
4.9 out of 5
Life insurance and the squeeze
Paying a little more so crisis doesn't lead to collapse.
Health, Wealth & Happiness data's clear: Brits young and old are worried about their finances as we wade through more uncertainty.

Despite many of us amassing savings in the pandemic, we spent big in 2021 before a supply chain squeeze and an energy crisis converged to set alarm bells ringing at the dawn of 2022.

The war in Ukraine has, according to World Bank chief David Malpass, spurned a crisis within a crisis. Food prices could rise by 37%, UK inflation will probably hit 9% – some say 10% – and energy costs aren't going any which way but up. Yes, wages are rising, but they still lag behind inflation.

So with a squeeze on living costs unknown since the 1950s, it mightn't feel like time to shop for life insurance. Holding onto an existing policy may feel just as extravagant.

After all, life insurance products aren't like car insurance. There's no legal requirement. A monthly what if payment when there's core bills to cover? Say no more.

Still, this is a plea for everyone to consider protecting your income. It's a solid move in the name of certainty when times are anything but.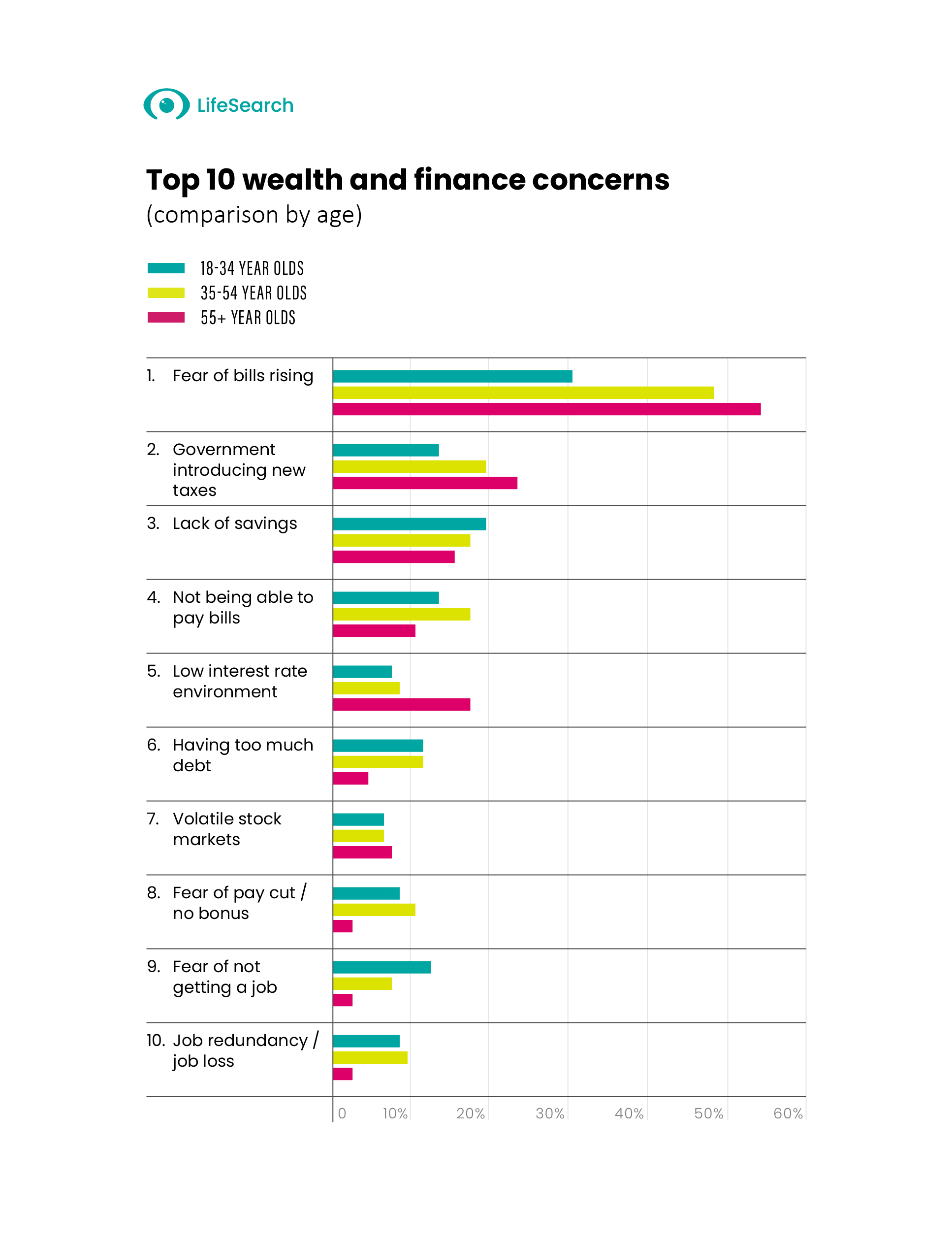 What is income protection and why should I care?
Income protection is basically very good sick pay that can be purchased. It means being sure you'll receive the majority of your wage over any periods – weeks, months, or years – that you're off work sick or injured.

You can claim on an income protection policy multiple times and payments keep coming for as long as you need them; until you're back at work (or you retire, die, or the policy expires).

Why is this the product for the moment? Because it firms up the foundations of your ongoing financial, social and personal life. It means the cement on which you're building your future will remain intact. It means sickness won't shatter progress made.


Why now?
Costs are high. Many of us are worried we might struggle to make ends meet if they go much higher. The instinctive thing to do is to cut back: spend a bit less, save a bit more and hold tight. It'd be illogical to spend more, right?

But few think through to the reasons why they'd be suddenly unable to pay bills. And in 2021, unfortunately, you can't do that mental exercise without thinking about sickness.

In Q4 2021, 34% of the UK workforce reported having a chronic health issue. That's about 10% more than did in 2016. In a normal year, as many as one million UK workers find themselves off work sick each year and around 250,000 people leave employment due to ill health.

This isn't a normal year. Long Covid is impacting 1.7m Brits and it's on the rise. Hospital backlogs are a reality and the mental health outlook is particularly grim. Not to scare, but there are mounting reasons why one might need to take time off work.

Yes, income protection will add to the budget. Yes it feels counter intuitive to do that, this year of all years. But from about a tenner each month you can be sure of your income maintain through any periods of sickness or injury.

Without an income, the cost-of-living crisis could lead to collapse.

Sure, there's gouging your savings – but they won't go as far given high inflation – and there's downsizing your life, lifestyle and expectations. Both are entirely avoidable.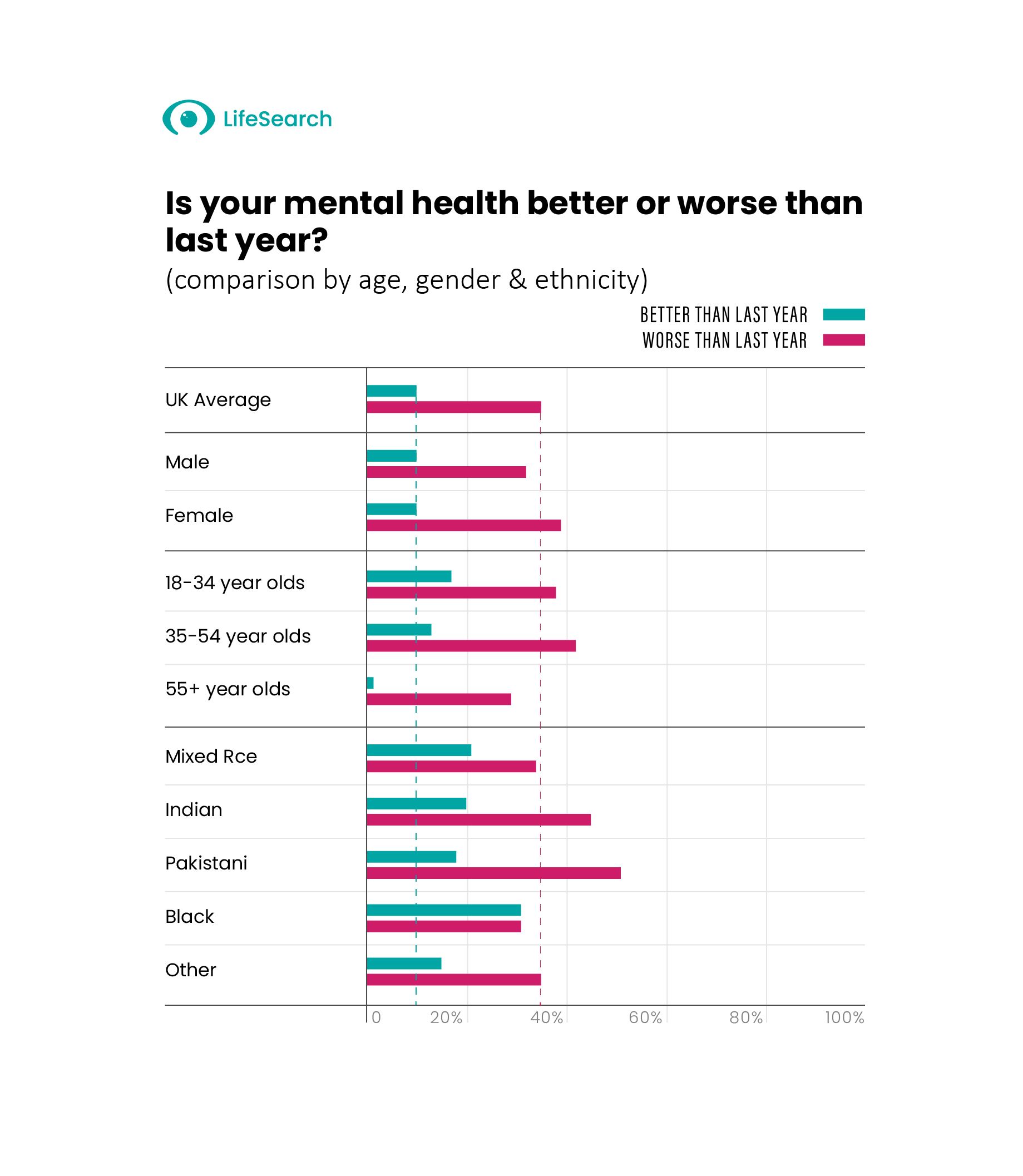 A lesser-known protection product
We know that as few as one in four, or 23%, of British adults have income protection. It's heartening to see evidence of more awareness of protection products in HWH data this year, but the proportions are still too low.

Our industry, and our products, are primarily known under the catchall life insurance. And despite greater awareness of illness covers, many still think life insurance is just the lump-sum-death-payout bit. That lack of product delineation is a problem it's on us to solve, along with an image problem we undoubtedly have.

Roughly 63% of adults in the UK don't have life insurance. The primary two reasons given for why not are that life insurance is too expensive, and that claims aren't paid.

But a 29-year-old female client – a non-smoker – will pay only about £5 per month for £122,913 in life insurance over 20 years. The average LifeSearch customer (all ages, all stages and statuses) pays £28.60 per month for over £125,000 in life insurance cover.

According to Health, Wealth & Happiness data, that's pretty much – to the penny – what the average Brit spent on alcohol per month last year.

On claims, UK insurers distributed over £6bn in life insurance, income protection, and critical illness payouts in 2020. At present, over 98% of all claims are paid.


Protect your income
It's counter-intuitive but income protection is an intelligent financial product which exists to be utilised in uncertain times, not disregarded because of them. Sure, it's another overhead but it's a protective one, a cost-effective a base layer of confidence… in an era confidence is in short supply.

To talk about it, please reach out.


*LifeSearch data. Based on a healthy 25-year-old female, non-smoker who works as a teacher, chef or counsellor.
A 'Searcher since 2015, John is a Protection expert having worked in our customer facing teams and best practice teams, and now is immersed in Protection Content and Marketing.

See all articles by John Rogers