Careers for
Heroes
Build a career, and love protecting families - with over 450 LifeSearchers doing just that, across the UK and beyond.
The best at what we do...
We've won more awards than anyone else in our industry. These include gongs for our vibe, the feeling of our business, our learning programmes and personal growth opportunities.

We're hugely proud to have been awarded a 3* 'Best Company' award, and to have claimed 3rd place in the 'Sunday Times Top 100 Companies to Work For' 2019.
Pride in our culture
Our culture is radical for financial services. For most industries in fact.
We talk a lot about family. We talk a lot about love. Loving the work we do. Loving the good we do for clients. Working together and feeling close like a family.
Our culture statement and five values guide the way. Everything we say and do ties into those.
We avoid hierarchies. We're a democracy where everyone has a voice and we want them to be heard.
Almost every new LifeSearcher says something like 'I didn't know places like this existed' or 'I'm waiting for the shine to wear off'. We want you to say those things too when you join us too!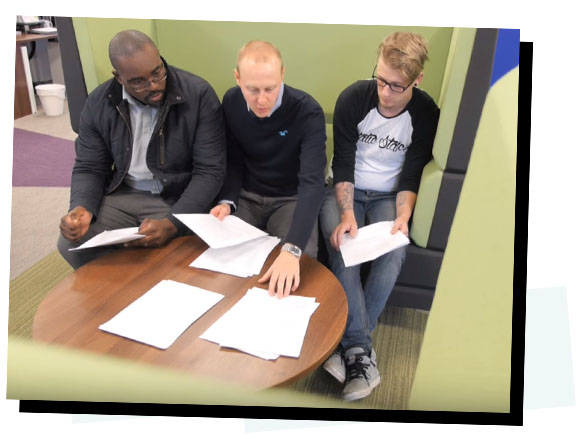 Our five values
Excellence
Care
Tolerance
Openness
Honesty
Training and support
We reckon everyone can be awesome. Our value of #excellence means personal growth is just a way of life here.

84 LifeSearchers progressed their career last year in one way or another.

Our Learning & Development team are award winners so you'll be in more than capable hands.
Charlie's story
"I joined LifeSearch in 2016 and started out as an advisor in the Leeds Office. Since then I have progressed into leadership, had a Coaching role, spent the most amazing 3 months in our Cape Town office, been a Leadership & Development Specialist and most recently progressed to become one of our Senior Partnerships Managers. There really isn't anywhere quite like LifeSearch, you will never be a number in a seat and the career opportunities are endless!"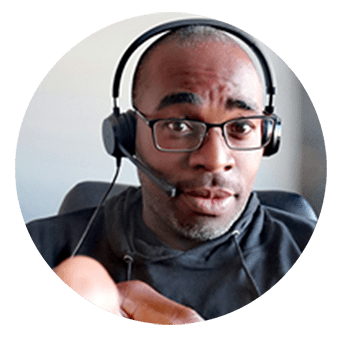 Melvyn's story
"Joining LifeSearch in 2015 has been my best career choice. I have been in three different departments in that time, learning, evolving and striking up great friendships as I go. Alongside my current role in support, where I'm a conduit between our clients and our insurers, I'm also part of the Fairness & Diversity squad. As it does, my life has served up challenges. In the last 18 months alone I've lost family members and become proud dad to an amazing little boy. LifeSearch have helped me celebrate the good … and had my back though the bad."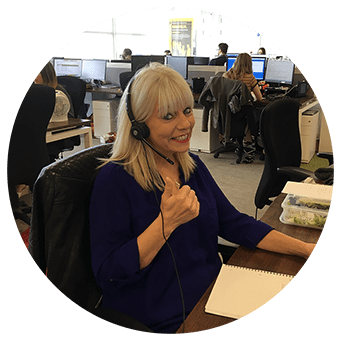 Nell's story
"I joined LifeSearch in 2013 as an Adviser and progressed to my current role as a Franchise Development Coach. Working at LifeSearch is fabulous, there's a great atmosphere and a family feel. It's fun & rewarding - everyone is passionate about the advice we give to protect families in the right way."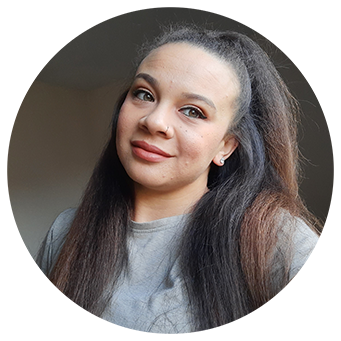 Beth's story
"I joined LifeSearch back in 2018, having no previous office experience and leaving retail behind. It was by far the best decision I have ever made career wise! In the nearly three years I have been here, I have progressed rather quickly to being a senior support in my team. I have also won an award for my work at the start of my 2nd year. It is genuinely a great place to work, there is always something going on and it does not matter what your position is, it's open to everyone to get involved give your opinion and have your voice heard. "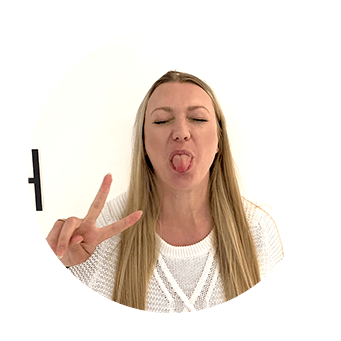 Lucy's story
"I have been part of the LifeSearch family for 7 years now. I started as an adviser and I have since progressed to be a Learning and Development Specialist. LifeSearch have always supported me when I felt my career would take a different path and rather than discouraging me, my leader did everything possible to help. This is genuinely the only company that I have ever worked for where the company values are truly part of everyone's DNA."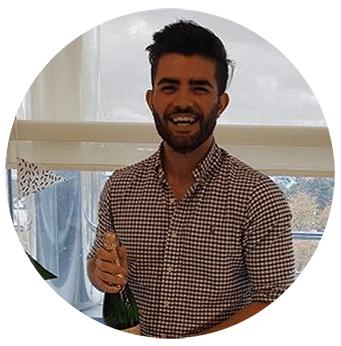 Tom's story
"I joined LifeSearch at the beginning of 2018 as an Adviser and I haven't looked back since. LifeSearch gave me a clear pathway on how to progress and be successful, along with a great company culture to work in. Being an Adviser is not like most jobs, we are doing something that truly matters by protecting families and their future, and it's a great feeling knowing you are helping people."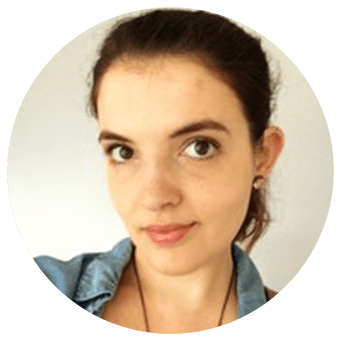 Bea's story
"I joined LifeSearch in March 2020 - two days before lockdown to be precise. Even during these unprecedented times, I can say I've had all support that I need. I was received with a fantastic induction plan, and during the following months, I could connect with the team, with people from other departments and suppliers. I've been learning a lot, working on different projects, and I feel I have a chance to grow and to progress in my career. Really happy to be a LifeSearcher!"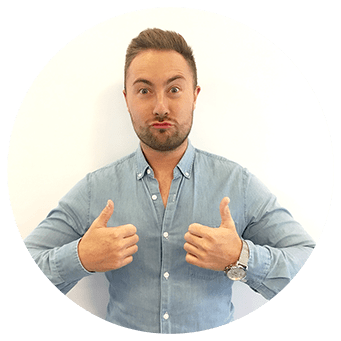 Nick's story
"I joined LifeSearch in 2013 and never looked back! After a great induction and a very supportive team around me, I obtained Senior status within 12 months and after five years I was promoted to lead my own team. For me LifeSearch is more than a place to work, it's a family. I've not worked anywhere before that cares so much about its customers and employees. So much so that I got my mum and brother a job here too!"
Pay & perks
It starts with a good basic salary plus ongoing and regular bonuses and benefits. There's flexible working, private healthcare and discounted gym membership. There's freebies galore and a unique culture to call home. Once you've been here long enough, you'll get an annual Partnership bonus.
This. All of this. It's unheard of in our industry.
Our unique, award-winning reward philosophy means LifeSearchers can shape the professional and financial futures they want.
Want to take less cash so you can put in to your retirement fund? Do it and we'll also add to your pot. Need a loan for a real-life-reason and want to pay it back in stages? Sure. Whether it's business or personal, medical or financial, we're here to meet Searchers' needs. Always.
You can build a career here. You can build a future here. You can build a life, here.
A decent basic salary
A rewarding earnings structure for Protection Advisers and regular bonuses in other roles
Flexible working and a supportive work/life culture
Private healthcare which gives you half price gym membership and lots of freebies
Apprenticeship Levy to support personal growth
Travel loans
Support for your charitable endeavours
Contributory Pension Scheme - with a choice of options
Life Insurance
Discounted Critical Illness Cover
Income Protection Insurance
An annual 'partnership' bonus after qualifying period
Read more perks
Opportunities for all
We pride ourselves on our open, tolerant, inclusive culture and welcome people from every walk of life.

Women in Finance Charter
We're supporting the campaign to build a more balanced and fairer financial services industry.
Living Well
Our programme to ensure LifeSearchers are happy and well in all aspects of life.

Gender diversity
We're all for who people are and who they want to be.

Time to change
We're proud to be recognised as an employer fighting to change the way people think and act on mental health.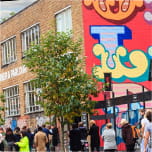 London (Shoreditch) —
Just a 5-minute walk from Old Street and Moorgate, or 15 from Farringdon, we're right in the vibrant part of the capital.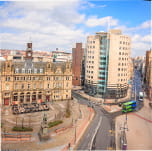 Leeds —
Smack bang in Leeds City Centre, our office has well over 100 LifeSearchers and growing.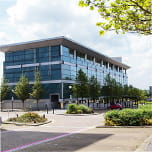 Milton Keynes —
In the middle of MK, a stone's throw from the train station and a short stroll to Centre MK's shops and 'The Hub' with its bars and restaurants.

Cape Town —
Well, our CEO is from South Africa, so why wouldn't we have an office in Cape Town? Opened in 2017, it has a small team with plans to grow.
Not near us? Get in touch anyway. Our team of over 450 LifeSearchers are based all over the UK.