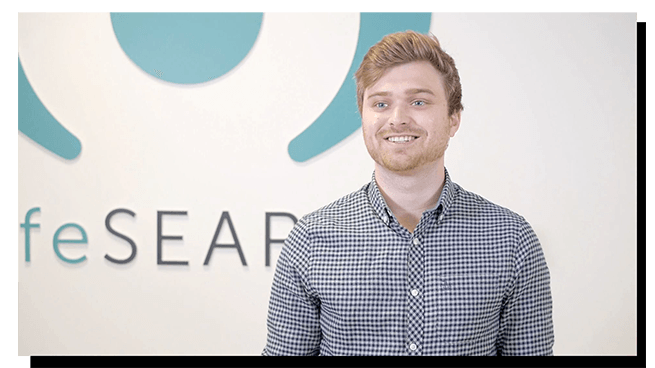 Tele-Interviewer (Leeds)
Taking our customers through their medical applications over the phone.
Starting Salary — £17,000
Perks value per year — £2,000 - £5,000 (perks are performance related and depend on a number of factors and time in role)
Apply for this role
What it's all about...
Taking clients through their medical applications
Thoughtfully and fully covering tricky areas of questioning
Being highly accurate to give the best chances of the insurance paying out
Working to a busy schedule of daily interviews
Being a great ambassador for our culture and values
A Tele-Interviewer's life is busy as you'll have a series of 30 minute appointments each day. After the Protection Adviser has given their advice, you'll call the client to run through the medical application for their insurance. The applications are intricate and full of medical lingo so need accuracy and patience every time. At the end of the interview, most times you can tell the client they are now protected which is great news to share and is our very purpose.
Responsibilities:
Speaking to LifeSearch clients to take them through medical applications
Sensitivity and tactfulness around tricky and personal medical questions
Great attention to detail, accuracy and pride in your work
Being able to work flexible shift patterns covering daytime, evenings and weekends
Buying into and representing LifeSearch's culture & values
Requirements:
Be curious, inquisitive, conversational and natural
Focus on doing what's right for every client, every time
Be determined to deliver your goals with daily organisation and a never-give-up work ethic
A keenness to develop, learn and grow
Love what you do. We don't do grey 9 – 5 here
Apply for this role
Step 1 is apply
Step 2 is we call you
Step 3 is interview
Step 4 is follow up
Step 5 is job offer
The application process:
Start by dropping us a line with your CV. We'll have a look over it and if you strike us as a LifeSearcher in the making, we'll call to say hi. After that, you'll have a telephone chat with a team manager and if that goes to plan, you'll come in to meet us.
Our selection sessions last a few hours and are a fun way for us to get to know each other. This is as much about you choosing us as it is us choosing you.
Apply for this role