How can we help you find your perfect cover?
4.9 out of 5
Protect the life you love
The seeds of LifeSearch were sewn during a game of cricket in 1995. Two fielders talked: the first man was explaining the benefits of life protection products as the second man watched his wife trying to stop their two young kids from running onto the pitch.

The dad agreed to buy the salesman's policy, which covered disability and death. Within two years, unfortunately, the buyer needed to make a claim.
It was a small grace for a family at a hideous time. That's what a good life insurance policy is. For the salesman, Tom Baigrie, it was the most worthwhile piece of work he'd ever done.
Bringing a mission to life the old-fashioned way
Raised in apartheid South Africa, Tom emigrated to the UK in 1981 aged 20 and got a start as a self-employed insurance salesman. He sold savings, investments, pensions and tax, but life insurance was the product he most believed in.
LifeSearch proper began in 1998 when Tom and business partner Arthur Davies decided to build a financial services company that would avoid the tricks and the shortcuts, the hustle and the squeeze. They would do right by the customer.
And because that sounds like a do-gooding, wet, predictable mission that's begging to fail, Tom and co. could only succeed by committing to it. Not just talking about it.
Over the years, LifeSearch grew by word-of-mouth - the old fashioned way.
Still growing, still trying, still winning
Over twentyfour years later,
LifeSearch
are - with a fantastic team and a cabinet full of industry awards - still working to the same beat. We have protected 750,000+ families in that time - that's 1 million+ lives insured.
Yes, we've made mistakes. Yes, there have been struggles along the way (the financial collapse in 2007/8 didn't help). And yes, life protection is still an uncool, unsexy product. But it's an important one. So we're still here trying to do right by the customer. We're still growing our business based on our purpose, our service and our expertise.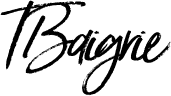 Tom Baigrie - Founder and Chair
Tom's 1995 experience on that rainy cricket pitch, along with his friend's journey afterwards, are still at the heart of our business. We're still here so you can protect the life you love.
750,000+ families protected since 1998
4.9/5 'excellent' rating on Trustpilot
450+ happy, enthusiastic LifeSearchers building careers here