How can we help you find your perfect cover?
4.9 out of 5
Why We Love The NHS
13 May 2020
"Her heartbeat was fading with every contraction"
LifeSearcher Karla Pollard retells the story of Lilly, a premature baby who needed life-saving support from before she was born

In May 2014, six weeks before my second daughter was due, I was taken to hospital over concerns about my blood pressure. There it was discovered I had severe pre-eclampsia - and our unborn daughter was dangerously small.

With my health in question I was due to be induced, but wound up going into labour naturally. I was rushed for an emergency C-section. I refused the section at first, until I was blue in the face. Then the midwife calmly explained, to my partner James and I, that the cord was wrapped around our daughter's neck. Her heartbeat was fading with every contraction.

The midwife couldn't have given more support. She led us and the medical team to the operating theatre, and arranged it so James would stay for the duration. This isn't normally allowed, but the midwife fought our corner with the surgeon.

The only time James left my side was to put on scrubs. For the few moments his hand left mine, the midwife took his spot and clutched it until he returned.

My fear was obvious, so the surgery team talked to me the whole way through my C-section. They cracked jokes, they told stories. They did what they had to do to keep me calm so they could safely bring our daughter into the world.

Lilly Autumn Pollard was born on 24th May 2014, she weighed 3lb 12oz and was classed as a premature baby. She was the same size as a standard coke can and was almost instantly taken to the Milton Keynes neonatal unit for crucial support.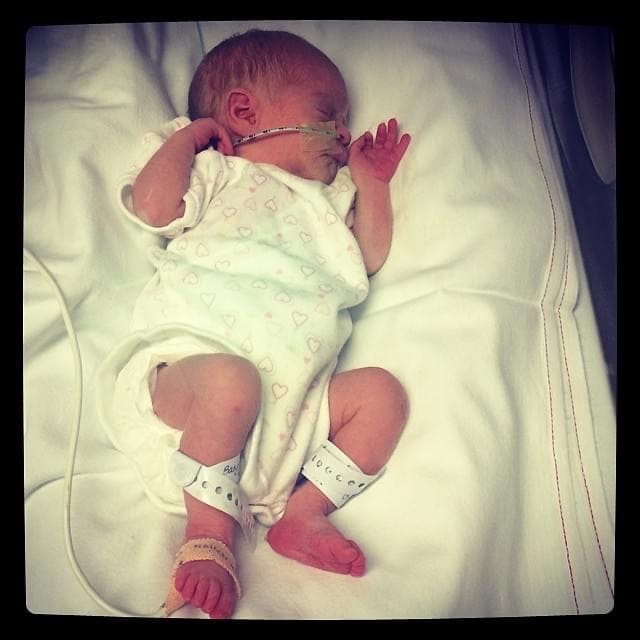 Several painful hours passed before we were briefly allowed into the unit to see her. Lilly needed a feeding tube, but was otherwise doing well – she didn't need help breathing.

When we returned the next day, Lilly was in an incubator and wearing bandages over her eyes. My mind instantly went to a bad place but the staff were calm and reassuring. Lilly had developed jaundice so, step by step, inch-by-inch, staff explained what was being done and why. It put us at ease.

Once Lilly was doing well, our families were allowed to visit. For days they'd only seen photos and were growing increasingly concerned. It was a beautiful moment when our eldest, Imogen, was able to meet her little sister for the first time.

Time passed and Lilly was allowed onto the ward with me. Many tests followed, and many check-ups followed the tests until finally we were allowed to go home.

Truth be told, I didn't want to leave the hospital. I was in a lot of pain and I was terrified something would happen. If it did, I needed to know Lilly would instantly get medical attention.

Once again, the midwife came to my rescue. She reassured me, talked to me, and gave me all the right telephone numbers to call if I needed support or guidance. I never did.

Lilly needed special milk available only via prescription. That could have meant weekly doctor trips, but instead our GP gave us a recurring script which, with a newborn and a three-year-old at home, was a godsend.

In our first weeks at home together, the health visitor regularly stopped by to see Lilly and I. Once again, the NHS frontliners were doing what they do: checking our health, giving advice and answering questions when we needed help most.

Fast forward six years and Lilly has caught up in height and weight. She's a healthy little girl - sassy, funny and constantly keeping us on our toes. She loves to dance, to colour, to swim and to do gymnastics. She's a lovely sister to Imogen.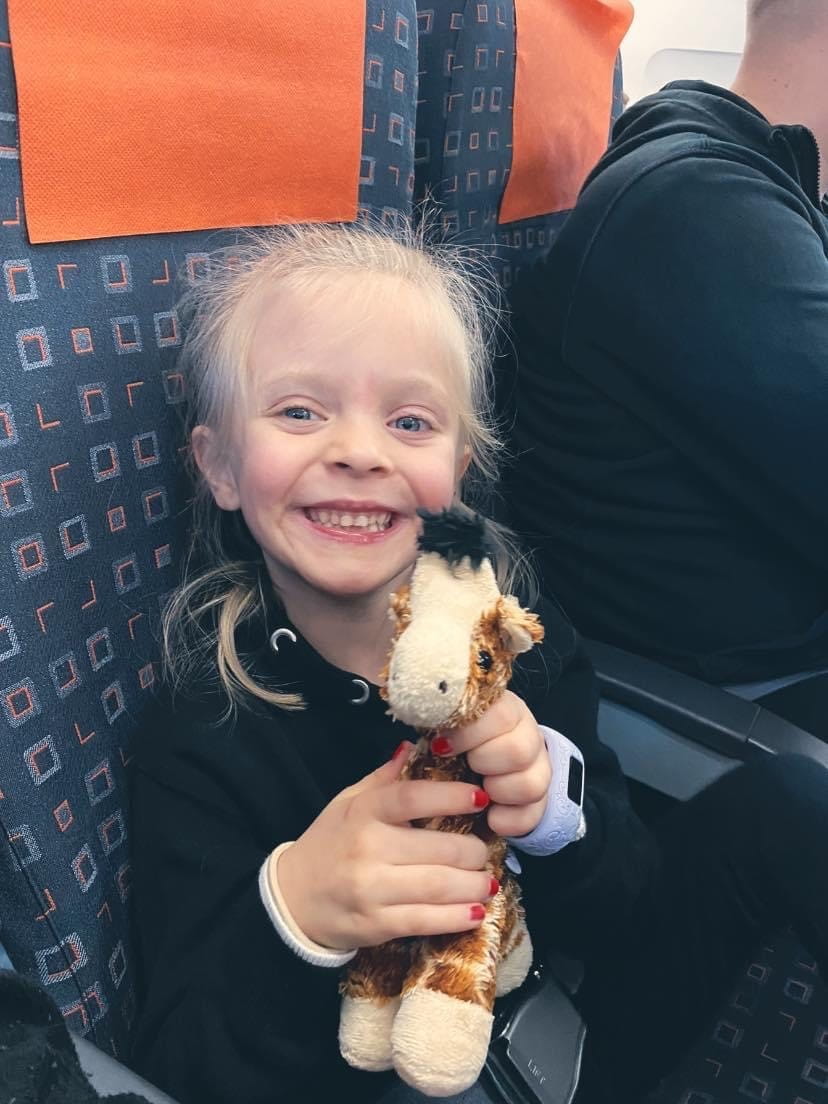 The fact Lilly is here to enjoy these things with us is down to the incredible people at the NHS that day. They advised and calmed me, they brought her safely into this world and they continue to care.

We couldn't be more thankful to and for the NHS. Every day I feel lucky to have two girls here with us, healthy and happy.
Thank you NHS,

Lots of love, the Pollards