How can we help you find your perfect cover?
4.9 out of 5
What Is Mortgage Insurance And What Does It Cover?
24 Sep 2019
If you type the term 'mortgage insurance' into Google, you're likely to see a few different products being advertised as 'mortgage insurance' that may all actually be very different. It's important to remember what mortgage insurance is as a general principle, as well as the options you have to protect against the different risks.

The general idea of mortgage insurance is to provide protection for both the mortgage lender and the title holder of the mortgaged property in the event that the latter can no longer make their payments – whether that's due to unemployment, injury, illness or death.

There's quite a few potential risks that could leave the title holder unable to pay their mortgage, therefore there are quite a few products offered under the banner of 'mortgage insurance'. Let's take a look at some of them.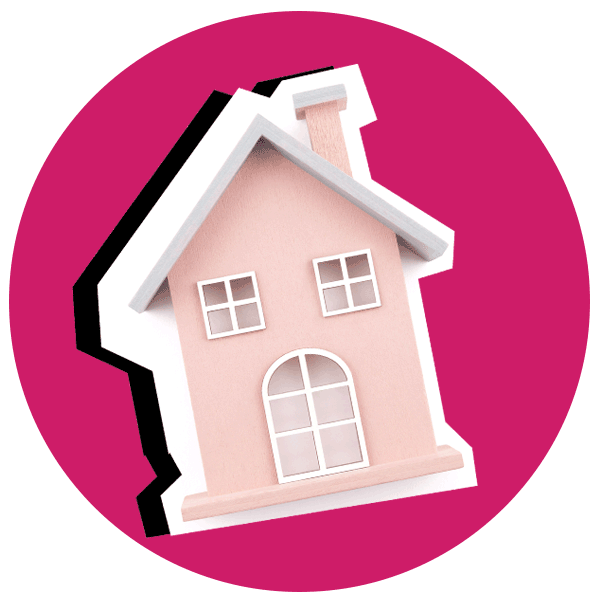 Mortgage insurance can be a type of life insurance
When we refer to '
mortgage protection
' here at LifeSearch, what we are referring to is life insurance that covers the remainder of your mortgage if you pass away before the mortgage term is over. This makes it an ideal product for homeowners with dependents and other family who wouldn't be able to cover the remaining payments – and so might be at risk of eviction – if the mortgage payer passed away and there was a dip in the household's income.
If it is mortgage protection insurance – otherwise known as
mortgage life insurance
– that you are after, one of the biggest decisions that you will need to make is between level term cover and decreasing term cover. Level term cover provides the same amount of cover throughout the term of the plan, while the payouts provided by a decreasing term policy reduce over time, to match the decreasing repayments required for some types of mortgage. Decreasing term cover is the cheaper option, but it does also mean you'll need to take particular care when specifying a policy to make sure that your entire outstanding mortgage loan will be covered.
You might want to investigate the variety of other options
As we mentioned, there are a lot of products that could be considered a form of mortgage insurance. One of these is mortgage payment protection insurance (MPPI), which is designed to protect policyholders if they can't work because of an injury, illness or unemployment, and therefore can't keep up with their mortgage payments. This is effectively just another name for income protection cover, which is another product which we can offer plenty of information and advice on here at LifeSearch.
If this is the type of mortgage insurance that interests you, it's important not to just accept whatever policy the lender offers you. Shop around for an income protection policy that meets all your needs at the right price.
Income protection insurance pays out a set percentage of your income or up to a set monthly amount – for example, £2,000. When deciding on a policy, pay close attention to these aspects as well as the premiums and for how long payouts from the policy will last.
Finally, products such as buildings insurance – which tends to be compulsory for policyholders regardless, and protects you in the event of your home becoming damaged and needing a rebuild – and critical illness cover may also be counted as forms of mortgage insurance. The latter is different from income protection insurance in that it pays out a lump sum if you are diagnosed with a serious condition, such as cancer or if you suffer a stroke.
But which is the right mortgage insurance option for you?
Here at LifeSearch, when it comes to protecting mortgage holders, we place a particular emphasis on
mortgage protection insurance
over the other options mentioned in this article. What's more, there are some very good reasons for that.
We don't usually refer to our income protection insurance or critical illness cover as 'mortgage insurance', because we don't want to confuse those of you who already have these forms of cover, and would already benefit from a certain level of protection if you did lose your job or become too ill to work.
The big fear for many people in the middle of paying off a mortgage though, is that of passing away before they have finished making all of the repayments. If this happened to you, would your relatives be able to take over on those payments, or would they be at serious risk of losing the family home?
It is because of this – and the fact that mortgage protection insurance pays a lump sum to settle what remains of the mortgage if the worst does come to pass – that we especially recommend this policy over other forms of 'mortgage insurance'.
With so many possibilities to think about when you are looking for mortgage insurance, picking out a policy should not be the work of a moment. Call the LifeSearch team now, on 0800 316 7253, and we can help you to achieve some clarity about the options that would be best for you.