How can we help you find your perfect cover?
4.9 out of 5
What is Fortnite?
27 Aug 2019
I'm Chris, one of the marketing team members here at LifeSearch - and a proud dad of two. I have a little girl in nappies, and a lad obsessed with Fortnite.
I figure I can be the kind of parent that puts the kibosh on it, or I can do my best to understand the game and use the opportunity to educate, bond and establish safe habits.
I get the allure of gaming. I was raised on a diet of SEGA and Nintendo; Street Fighter, Sonic and Super Mario. Donkey Kong's still a guilty pleasure in the Henderson household.
So over three articles I'll help parents get to grips with Fortnite, and screen time more generally. Through research, vigilance, and working with technology instead of against it, I reckon we parents can help our kids to stay safe when they're online … and focussed when they're off it.
What is Fortnite?
In a nutshell, Fortnite is an online multiplayer game where players either co-operate or go-it-alone in fight-to-the-death combat; using a mind-boggling array of weaponry.
Since launch in 2017, Fortnite has smashed records left, right and centre. It currently boasts over 250 million active users - that's nearly 4% of the world's entire population and 15% of the eligible gaming population.
The Pan European Gaming Information body gave the game a 12 age rating, but with no real checks in place players as young as six or seven are on-board.
Like most other games, access has a lot to do with it: Fortnite is free to play and available on every platform, from smartphone to tablet, PC, Mac and Xbox.
Is Fortnite free?
Nowadays 'free to play' rarely means completely free. Like many other games or mobile apps, Fortnite is 'freemium'. It costs nothing to get started and do the majority, but a tantalising array of in-game purchases unlock add-ons, such as costumes (skins), characters, dances (yep...dances), equipment and so forth.
Players can rack up considerable bills. And if those players are under a certain age, inevitably it's the folks who pick up the tab.
A recent poll from the US puts Fortnite's average in-game spend at about $82 - or £65 - per player. And away from in-game buys, there's a mega Fortnite merchandise machine. As a whole, the franchise made $250 million (£197m) per day in 2018.
Who plays Fortnite?
Because youngsters under 18 don't have credit cards, app or gaming accounts or mobile phone contracts, it's difficult for analysts to get a true handle on exactly who plays.
Anecdotally, under 18s are believed to represent between 33% and 50% of the Fortnite population. Verto Analytics figures agree that the game skews young, and found that over 35 year olds represent at most just 15% of all Fortnite users.
In terms of gender, Fortnite is mostly for boys. Yes, girls are more interested in Minecraft and The SIMs – and just plain old social media – but females may still represent as much as 27% of all Fortniters. The game's clearly magnetic too, the average Fortniter plays for 6-10 hours every week.
The latest in a long line
Fortnite is the game of the moment but absolutely not the first title to ensnare kids, tweens and teens. Jump back in time and Call Of Duty, Grand Theft Auto, Mortal Combat, Goldeneye, Mario, Sonic, Duck Hunt and Paperboy all did the same. Breakout games have been a staple since the home console era began in the late 1980s.

Sure, Fortnite is different. The gamer doesn't need the right brand of console or even cash to play - all he or she needs is a device and internet. What youngster today doesn't have ready access to both?

In the recent past, other easy-access, free, multiplatform games – such as Pokemon Go! and Minecraft – have obsessed young gamers. The main differences between those two and Fortnite are the numbers: at its peak Pokemon Go! had 60m monthly users while Fortnite has 78m. Minecraft took five years to amass 250m registered users while Fortnite took less than two.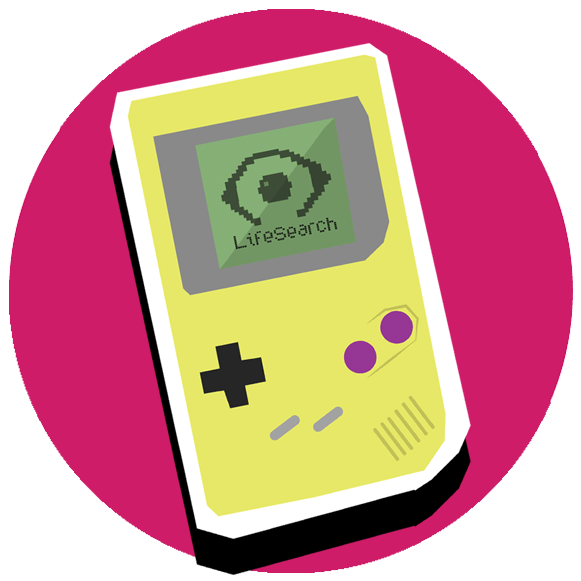 Introducing Roblox
Compared to Pokemon Go! or Minecraft, Fortnite raises eyebrows because, the fact is, it contains deadly combat, machetes and AK47s. But as most parents know, lighter looking games can have a dark side too.
Another title my little gamer loves is Roblox. And if the latest numbers are to be believed, he's one of 90m users who log on every month. In terms of sheer numbers Roblox outperforms even the mighty Fortnite.
Why? Roblox lets users create limitless games and fun within a world of imagination and roleplay. It's much cuter and more female-friendly than the likes of Fortnite.
Yet while the look-and-feel of Roblox is all sunny colours, cuddly shapes and big smiles, users (who represent a wide age range) can use the power of imagination to conjure up violence, murder, and sexually suggestive material. Roblox has seen its fair share of bad headlines.
The game's holey safety features have been flagged by the likes of webwise.ie while open and easy anonymous messaging features mean 'oders' ("online daters") and worse have been known to circulate on Roblox.
The game has also been synonymous with cyberbullying. Because users need stacks of in-platform currency (called Robux) if they're to level up, running short of 'cash' seems to open players up to anonymous verbal attacks.
Should I be worried about Fortnite and the like?
As we established with Roblox, a game's aesthetic or content doesn't necessarily make it more or less risky. But I can see why Fortnite raises an obvious flag.
This is just opinion, but the violence in Fortnite isn't what I'd call gratuitous or sensational - after all it's a 12, not an 18. That said, some in-game features do require parental scrutiny, chiefly the headset.
Playing Fortnite with a connected headset can add new dimensions of fun and interactivity: on a closed-loop network, small circles of gamers – usually friends – can play in a closed communication cluster, competing together to battle and take on missions. However, open-loop means just that: gamers can speak to unknown players anywhere.
In both cases there's a risk of bad language and the latter could facilitate the advances of unknown, older gamers.
In Canada in 2018, a handful of players were found to be misrepresenting themselves as children in order to trick vulnerable gamers into sending explicit photographs. It's rare but it can and does happen.
What's more likely when you've got an army of gamers at a similar age and stage, once again, is cyberbullying. And more than that, there's also the threat of gaming addiction. A raft of addiction therapy courses have been established as a direct result of the Fortnite phenomenon.
How can parents manage Fortnite?
Us parents of teens and pre-teens, we mostly grew up in a gaming era. Only for us, gaming meant a maximum of two and later four players - not hundreds of millions. We didn't wear headsets or plug into the big bad world. Our games were divided into levels; they were finite. We didn't have limitless, access-all-areas possibilities.
Just like social media, when you mix hundreds of millions of people of all age groups in one place safety concerns arise. Fortnite creator Epic Games has acknowledged the risks of online grooming, cyber bullying and gaming addiction on its platform but, quite frankly, it's naïve to think that safety measures start and stop with producers.
The onus mostly falls on parents to ensure screen-time is safe as well as enjoyable for youngsters. There is a powerful peer pressure at play so parents have to tread a fine line to protect and manage kids' gaming, without being heavy-handed or cutting their young ones out of playground chatter.
So
click through to article #2
- our guide to spotting warning signs and identifying opportunities to keep your little gamer out of harm's way, so you can both make the most of gaming and screen time.