How can we help you find your perfect cover?
4.9 out of 5
What Does Mortgage Insurance Do?
27 Sep 2019
In this day and age, we insure those precious things in life that we just couldn't be without; our cars, our wedding and engagement rings and our pets to name a few. Alongside this, many people also insure their mortgage.
Your mortgage is likely to be one of the most expensive things you'll ever commit to. Failing to pay the mortgage can result in the home that you've worked hard for being taken away from you - it's pretty serious business! If anything happened that meant you couldn't keep up with your mortgage repayments, it could have pretty awful consequences for you and those around you. That's why
mortgage insurance
is worth having.
What is mortgage insurance?
There's a few different types of mortgage insurance. At LifeSearch, we offer mortgage protection insurance - also sometimes referred to as mortgage life insurance - so let's start there. When the main bread-winner in a family passes away and is no longer around to provide, paying the mortgage can be an enormous strain on a family. No one wants to leave their family behind in life - but if you do, it's a comfort to know that they'll be able to cope financially without you.

Mortgage protection insurance works in the same way as life insurance in that it pays out when the policy holder passes away. The difference is that the payout is specifically designed to pay off the mortgage, whereas a life insurance payout can be used more generally for your loved ones to continue with normal life as much as possible without you, in your family home.

When taking out a mortgage protection insurance policy, you need to choose between level term or decreasing term. It's pretty simple. Level term gives you the same amount of cover and the same payout throughout the entire duration of the policy, regardless of whether you claim with £100,000 left or £1,000 left to pay on your mortgage. Decreasing term on the other hand, as the name suggests, decreases as the amount left on your mortgage does. As you can imagine, this is the cheaper of the two types of mortgage insurance.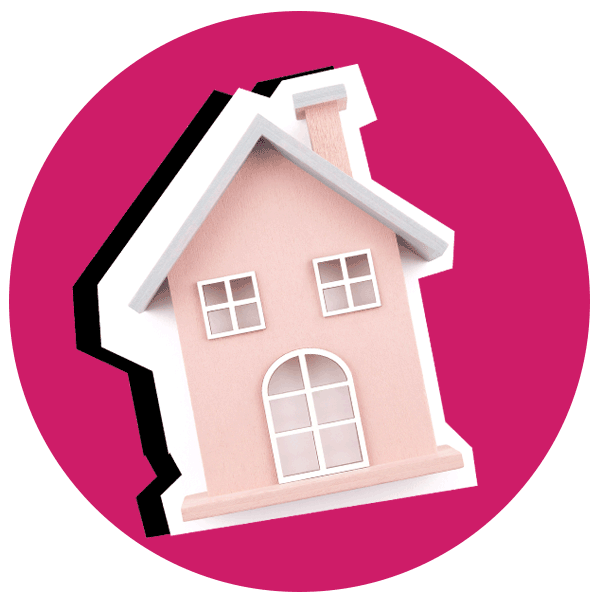 Are there different types of mortgage insurance?
Mortgage insurance can be a little confusing as there's a few different types of insurance products that fall under a similar category. Alongside mortgage protection insurance mentioned above, there's also mortgage payment protection insurance.
Mortgage payment protection insurance is designed to protect the policyholder if you're out of work due to illness, injury or unemployment and therefore can't make those all important mortgage repayments. It's very similar to income protection and critical illness cover in that sense but again, it's tailored specifically to covering your mortgage. Like
income protection
and
critical illness cover
, it pays out a set percentage of your income when you claim.
Finally, buildings insurance is often categorised as a form of mortgage insurance. Your house could be unlucky enough to be struck by lightning, or a car could lose control and crash into it. These things happen. Buildings insurance protects you in the event of your home getting damaged and needing rebuilding.
When don't I need mortgage protection?
Contrary to what you might be thinking after reading this guide, not everyone with a mortgage actually needs
mortgage protection insurance
. If you live alone with no dependents and you're the only person who pays towards your mortgage, then you don't really need protection. If you were to pass away, the house would simply be sold on to pay off the outstanding mortgage.
Mortgage protection really comes into play when you bring a partner and/or a young family into the equation. Yes, you're protecting your mortgage but really, you're protecting your dependents life without you in it. Losing you will be difficult enough - the last thing they'll want to deal with is debt and financial instability, right?
If there's anyone in your life who currently relies on your wage to pay the mortgage, you should have a serious think about mortgage protection. Whether it's your spouse or your children, it's your job to protect them. Go further than those little everyday things and protect their future for when you're no longer around.
If you're not sure where to start, start with LifeSearch. Give us a call on 0800 316 7253 and one of our friendly experts will be with you to answer your questions and get you started.