How can we help you find your perfect cover?
4.9 out of 5
Top Trumps: Growing up 1990s vs. 2010s
1 Oct 2019
As a child of 1985, I grew up knowing how to build a base, how to construct my day around TV, and what (on earth) to do if stuck at a computer game. Will today's kids ever know these problems? Well, no but maybe kids of the 1990s learned valuable life skills today's youth don't?
Again, probably not. Still, there's only way to measure up and that's an uber 90s game of Top Trumps: childhood then and now, 1990s vs. 2010s.
1.
Building a base/ den
1990s
Base-building was big business. With a pack of friends in tow, discovering a sweet new spot for a base was mega. At the swamp, in the woods, round the back of the garages … imagine the glee when we found an air raid shelter.
Corrugated iron for walls, branches for flooring, junk for seating and a solid supply of rocks and conkers; just in case a rival army attacked (NB they never did). Isolated, elbow deep in dirt and spending ten hours out of reach. It's unthinkable today. Highlights of base-building included creating secret passwords, and seating plans based on an undefined (but very real) social hierarchy. Once complete, your base was – for 72 minutes before your back/ butt gave out – an indescribable thrill. It was like you were living Stand By Me or The Goonies … the Bedfordshire cut.
2010s
Kids still build bases - in fact they build whole worlds. They accomplish what took us days in minutes, from the comfort of home; with just one finger. Minecraft, Fortnite and the rest – for all the bad press that accompanies screen-time, the safety factor of gaming improves drastically versus the tetanus risks of real-life-base-building. Plus, the rents generally know where kids are all day. Computer games are custom-made to optimise fun - to ensnare the player for hours and days and weeks, ramping up the duration of fun. Though not as healthy in terms of physical activity, the ming factor of virtual base building is still very much there, what with all the chocolate, soft drinks, crisps and Haribo required for sustenance.
Top Trumps 1990s 2010s
| | | |
| --- | --- | --- |
| Fun | 83% | 91% |
| Exercise | 91% | 6% |
| Lifespan | 68% | 84% |
| Ming | 89% | 33% |
| Parental worry | 45% | 94% |
| Bacterial infection | 94% | 12% |
| Life skills | Secrecy, Construction skills, Social Hierarchy, Camouflage, Outrunning angry landowners, growing immunity to bacterial infection. | Multitasking, Gaming, Meal-skipping, Logic, Snacking, Avoiding daylight, Timing toilet sessions perfectly with breaks in play. |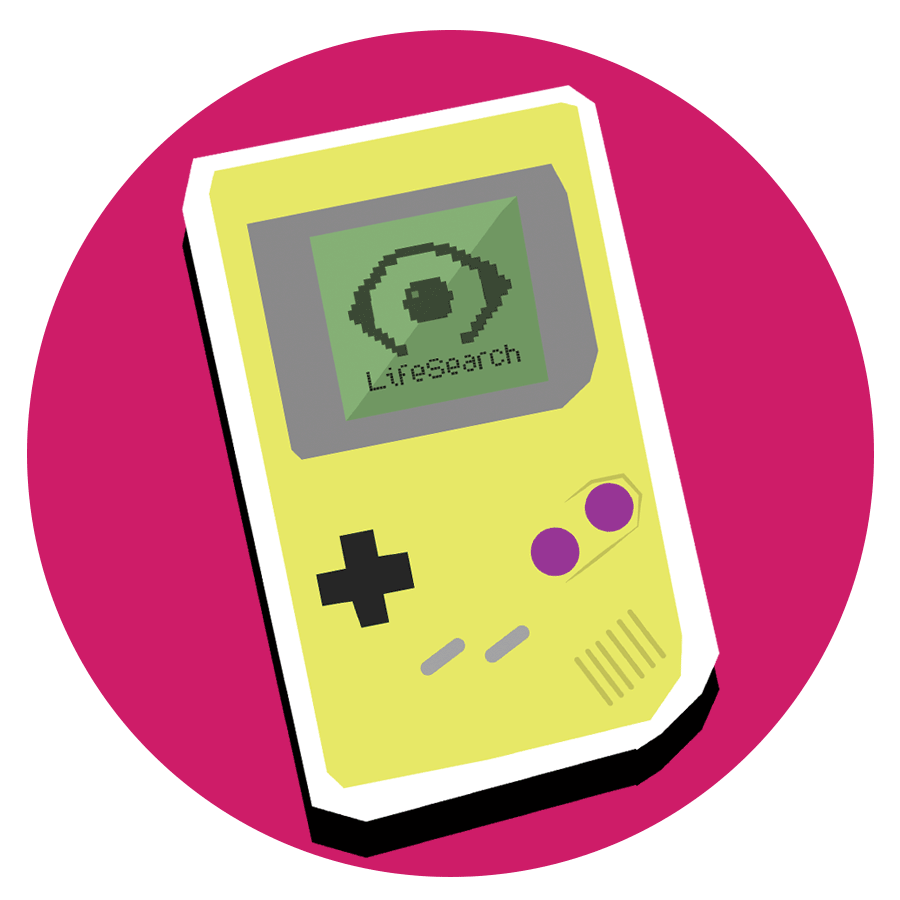 Gaming (and getting stuck)
1990s
In my house, Saturday shopping went a little like this: me and my sisters went off on our own and would meet dad back at the car at a prearranged time in a world without mobile phones. It's all unthinkable now.

One Saturday, we waited at the car as a distant dad-shape drew nearer; carrying an unusually large box. The old boy had only gone and bought a PlayStation (the first, the classic). What a hero.

With four siblings, each would have one-hour of PlayStationing per day. The game of choice was Tomb Raider, a quest game. After I had fun breaking her neck (everyone did it), I settled into mission mode.

The main problem - getting stuck was hell. You'd spank your whole hour trying stuff and getting nowhere. In the 1990s this was a serious problem.

Channel 4's GamesMaster with Sir Patrick Moore and Dominik Diamond (Editor's note – I used to serve him in a Glasgow pub, nice guy) sometimes helped. But it was a million-to-one shot the duo would cover your specific problem in your specific game.

You'd ask mates at school "have you done this bit yet?" but not everyone was into Tomb Raider. There were magazine and video (as in VHS tapes) walkthroughs but no way were you spaffing pocket money on those when there were games to save up for. Without shortcuts, being stuck could last for weeks until you actually figured it out.
2010s
Recently a friend told me a story. His son finally got his hands on a game he'd been desperate to land for weeks and weeks and weeks. So excited, the little one fired up his new game and got going.

My friend strapped in for the long haul. He expected junior to struggle with the learning curve: the buttons, the combinations, the gameplay, the AI.

Instead the young gamer shot off like Usain Bolt, knowing exactly when to turn right and when left; when to duck and jump; how to open doors; attack; defend; stab; twist; kill.

How was this possible? Well, junior mightn't have owned the game, but those weeks and weeks and weeks he waited were spent ingesting everything he could about said game. He spent hours watching YouTube walkthroughs. He knew it like the back of his hand.

While I grew up on rumours about secret bosses and levels and cheats hidden in the gameplay - now they just type it into YouTube, watch it, and do it. He'd basically experienced playing and completing a game without owning the hardware. To think of the hours I wasted …
Top Trumps 1990s 2010s
| | | |
| --- | --- | --- |
| Instant gratification | 61% | 99% |
| Patience | 88% | 31% |
| Perseverance | 96% | 44% |
| Problem solving | 87% | 10% |
| Frustration-related injury | 100% | 75% |
| Gamer's thumb/ wrists | 100% | 69% |
| Life skills | Perseverance, problem-solving, communication skills (screaming at the world) learning how to take your frustration out on pillows, cushions, siblings. | Research, knowledge retention, shortcutting, speed, no extraneous time wasted, more time for a) playing games or b) doing other, perhaps more productive things |
Kids TV
1990s
When I grew up there were four channels. The fifth came later but, aside from the odd romp with David Duchovny, Five wasn't a patch on the others.
Thinking back to kids' TV in the 1990s, a couple of the staple presenters later wound up in jail. Anyway, unless you were one of the lucky 17 families with early-era Sky or cable (remember cable?), kids TV was mostly educational (Blue Peter, How-to, Art Attack), with the odd melodrama (Byker Grove, Grange Hill) for good measure.

A cauldron's worth of other long-running staples dotted the schedule too. Rainbow, Thomas the Tank Engine, Postman Pat, Sooty and Sweep. Later came Chucklevision and that was a dark day.

CITV offered an absolute cracker in the shape of Knightmare, a creepy/ awesome atmospheric puzzle and game show. Knightmare was a bit of a pioneer, a forerunner to both VR and the late night quest shows that'd later dot the late night TV landscape.

Nickelodeon didn't arrive in the UK (on Sky) until 1993, bringing with it Count Duckula, Kate and Orbie, Mr Magoo and The Muppets. Terrestrial kids like us had to make do with other US imports, Biker Mice from Mars, Power Rangers, Hurricanes, Thunderbirds, Captain Planet, Tom & Jerry, Looney Toons, Animaniacs.

We were also treated to more dramatic or comedic US imports: Round The Twist, Fresh Prince, Heartbreak High, Clarissa, Keenan and Kel, Sabrina the Teenage Witch. The list goes on, some of us wish it didn't.

For kids in the 1990s though, every weekend was a superbowl as both major channels (one and three) offered major cavalcade supershows - a tradition that went back decades. These shows gave many of today's big TV stars their first break. Going Live (Phillip Schofield) and Live & Kicking (Zoe Ball and Jamie Theakston) to name two. SMTV Live started a little later (1998) and helped launch Ant & Dec and Cat Deeley.

Was it a golden era of television? No. No, it probably wasn't.
2010s
Where to start. They say that linear television is dead as catch-up TV and streaming rules. Yet even aside from the on-demand options, there are way more choices for kids today.

Depending on the TV subscription you have (and you probably have one) there's up to 25 dedicated kids channels, further segmented by age group. So we have content aimed at babies, toddlers, pre-school, schoolage, tweeners, early teens.

Despite this, as reported in the Guardian, five- to 15-year-olds now spend an average of three hours a day on the internet. That's three hours they're not watching scheduled programming.

Some old favourites (Power Rangers, Pokemon) are still scattered across the box but the old cavalcade TV on weekends is missing. Or it was until 2017, when the BBC decided to wipe the dust off the old format and try it again after ten years.

BBC2's Saturday Mash-Up! is doing well. But doing well now means pulling in a fifth of the audience Live & Kicking did a generation earlier. It's no surprise given the competition. Even away from social media and gaming, apparently half of the five-to-15 age group access YouTube to watch content every day to get their fix of music videos (58%), "funny content" (50%) and gaming content, vlogs, TV programmes or "how to" videos (33%).


Top Trumps 1990s 2010s

| | | |
| --- | --- | --- |
| Choice | 43% | 99% |
| Convenience | 67% | 99% |
| Condescension rate | 98% | 59% |
| Attention span | 89% | 33% |
| Parental concern | 8% | 94% |
| Bad influence | 17% | 86% |
| Life skills | Navigating aliens, keeping to a schedule, morphing, construction using sticky back plastic, getting up early on Saturday morning | Multitasking, Gaming, cutting through the noise, establishing tastes, the power of choice, killing time more effectively |