How can we help you find your perfect cover?
4.9 out of 5
The Power Of Nostalgia - Friends Reunited
1 Oct 2019
When Netflix dropped Friends on Jan 1st last year, the UK squealed. The New Year's hangover mattered not - Ross and Rachel were with us once more.
Yes, Netflix went to the well to fish out a show that ended 15 years ago. Why? Could they be any more retro?
Tried and tested
Netflix acquired rights to the Central Perk six for a cool £30m, a hefty but shrewd investment. The show wound up the platform's most-watched title last year, prompting the streaming giant to cough up another £60-odd-million to retain it again this year.

The mega financials, however, point at the currency of nostalgia right now. Old is new again and the fandom is lapping it up.

In 2016, an X-Files reboot became the third most watched show on Netflix. And while Picard's Star Trek still pulls in big numbers, the reboot – Star Trek: Discovery – was the most in-demand digital original series worldwide.

Interestingly, the show that knocked Friends off the Netflix (US) top spot – in December last year – was Frasier. The brothers Crane commanded 0.74% of all views on the service.

What do the above have in common? They're tried and tested 90s presentations that earned their stripes in the last generation – and have become broadcast bankers again.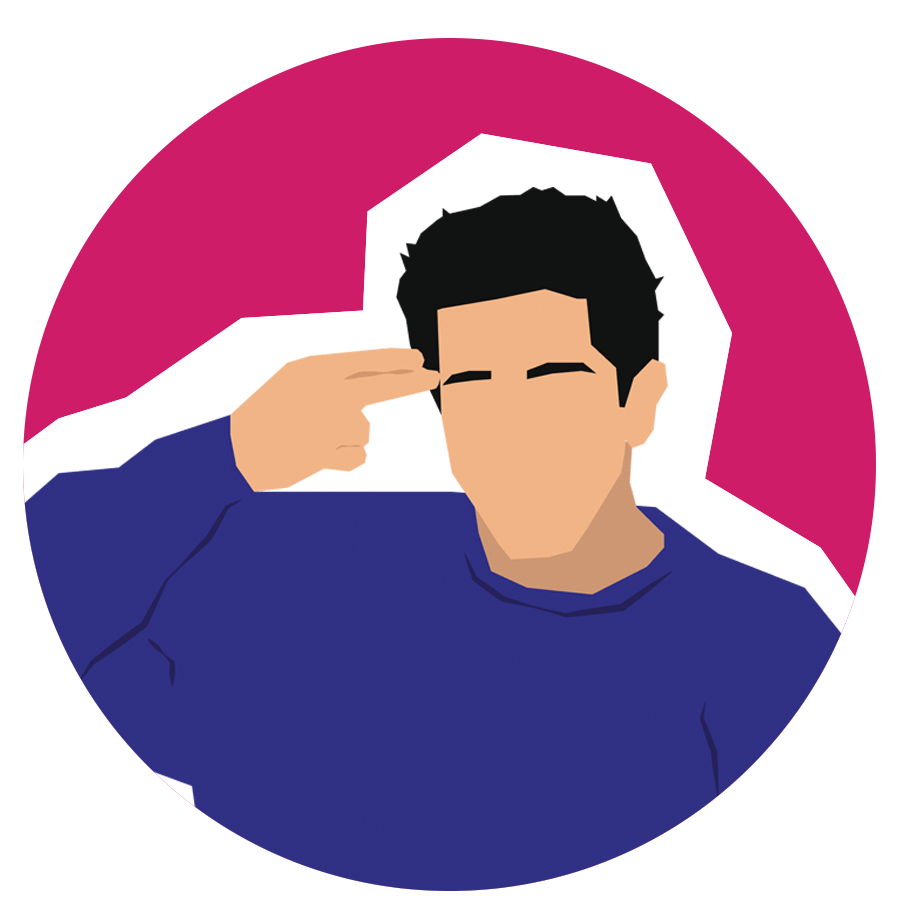 Small screens and big
As covered in a recent article on gaming, streaming services and new mini hardware units (Firestick etc) mean old content can now easily reach new audiences.
From the small screen to the big, open any cinema schedule and you're also met with continuations and/or rehashes of 90s classics. Not only are Bill and Ted coming back, live-action Aladdin made a splash. The Men In Black woke up and earned £40m (UK) in just ten days.
When Toy Story 4 dropped in June it grossed £13.3m in three days. So much for Pixar's claim that Woody and Buzz were done.
The retro-fashion roundabout
It's amazing how it all comes back around. During its initial run, the impact of Friends on pop-culture couldn't be ignored. On the surface, Rachel haircuts and miniskirts were big best-sellers. But fundamentally, the show is credited with pushing modern coffee-house-culture deep into the global psyche.
And, well, wouldn't you know it, it's happening again. Friends and co are leaving marks on trends once more: fashion industry experts say that in 2018, 90s trainers with thick rubber soles saw a 76% rise in sales as a direct result of what glossy mags called the 'Friends-Trend'.
Staple 90s brands including FILA, Kappa and Ellesse are seeing a new lease of life too. Dungarees, denim skirts, 'mom' jeans, corduroy mini skirts … Hipster supermarket Urban Outfitters completely revamped shelves to stock all of the above; to fuel and fulfil the 90s revival.
Nostalgia-inspired
It's not just shows that were made a generation ago that are captivating audiences, it's also new releases set in the 80s and 90s with all the aesthetics to-boot. Sure, nostalgia has always played well, but today more than ever it's interesting to ask why viewers are keen to look back.
Shows like Stranger Things, Black Mirror's San Junipero and Glow unashamedly revel in an outdated aesthetic, telling stories set in analogue times sans the technical trappings that so-often dictate modern storytelling.
Like Friends, wider nostalgia viewing is informing our fashion choices. The search term "aviator sunglasses", for example, increased 256% when episode one of 80s Colombian cartel coke-em-up Narcos landed.
Retro why?
Why now? Many major and myriad reasons. Maybe it's just opportunity, access and ease.
Maybe the lack of tech, social media and smartphones in the plot reminds us of less complicated times.
Maybe the 90s weren't all about fashion perfection and flat stomachs - we look back to get a taste of an aesthetic that doesn't make us feel like unkempt aliens.
Maybe it's just about viewers reminiscing: pining for comfortable, familiar, kitschy characters, and lines we can recite verbatim. PI-VOTTTTT.
Maybe at the end of the day, Friends is just a no-effort, no-brainer (some would say no-diversity) show. That earned its stripes once and deserves to do so again.
Cynics might argue it's all the inevitable, interdependent cash-in, but what isn't? It's a moo point.