How can we help you find your perfect cover?
4.9 out of 5
Should I Have Mortgage Protection?
1 Oct 2019
A mortgage is a pretty big deal - a huge commitment, a roof over your head and probably the most expensive thing you'll ever pay for. Not to freak you out or anything, but you should probably think about taking out
mortgage protection.
You might worry about what would happen if you couldn't pay your mortgage, for whatever reason. Falling behind with repayments means having your house repossessed. Yikes. So, what happens when you pass away? Whose problem is the mortgage then?
Does everyone with a mortgage need mortgage protection?
No, not everyone with a mortgage needs mortgage protection. If you live alone and you're the only person who pays towards your mortgage, then you don't really need protection. If you were to pass away, the house would simply be sold on to pay off the mortgage.

A mortgage protection payout can be a real financial safety net to partners, children and dependants if one of the main breadwinners in the family suddenly isn't around anymore. The last thing your family would want after the death of a loved one is to not be able to pay the mortgage and lose the family home. Having mortgage protection means that if you passed away with a hefty outstanding mortgage to be paid, your policy will payout to your beneficiary, who can then use the funds to pay off the mortgage.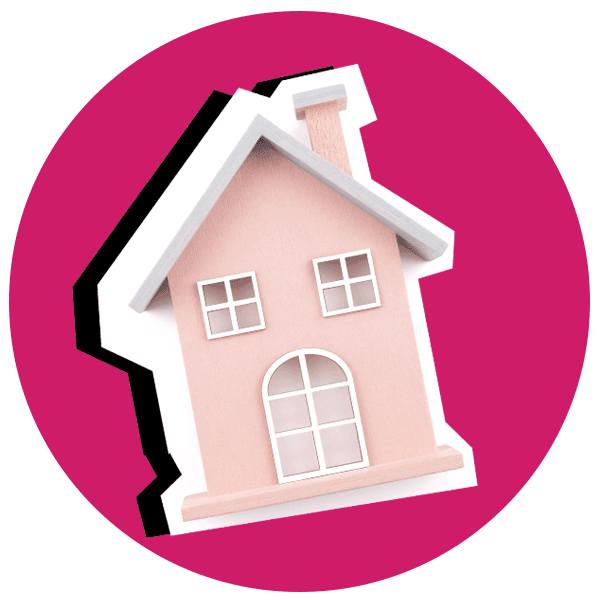 What type of mortgage insurance should I look at?
You might quickly become confused when googling mortgage insurance. There's a few different types of mortgage insurance that people refer to, but many of them might duplicate cover that you already have.
For instance, mortgage payment protection insurance (MPPI) is designed to cover your mortgage repayments if you're out of work with illness or injury - pretty much the same as
income protection
.
Mortgage protection insurance
is just like life insurance, and is the product that we talk about here at LifeSearch. It provides a lump sum to pay off your mortgage in the event of your death. It works in the same way that life insurance does, but is designed to only cover the equivalent of your mortgage.
Level term or decreasing term?
Speaking of the equivalent of your mortgage, you'll need to think about whether you want to opt for level term or decreasing term cover. The insurance runs for the same length as your mortgage, i.e. 20 years, but obviously the mortgage amount decreases over time as you pay it off.
With level term cover, the payout amount stays the same throughout the life of the policy. If you take out a level term policy for a £200,000 mortgage, this is the amount that would be paid out, regardless of whether you had £100,000 left on your mortgage, or £10,000. The remaining funds would go to your estate and be passed down to your family; a nice bit of extra financial security.
On the slightly cheaper flipside is decreasing term cover. As the name suggests, the payout value of this cover decreases over time, as your mortgage does. This means that when you pass away, The amount paid out will be enough to cover your remaining mortgage, and nothing else. This is reflected in cheaper monthly premiums, compared to a level term policy.
So in conclusion, you should seriously consider
mortgage protection insurance
if there's anyone in your life who relies on you to currently pay the mortgage. After all, one of the greatest gifts that you can give your family is safety and security - even when you're no longer around.
Mortgage insurance can sometimes be a tricky thing to navigate, but don't panic - we're here to calm the waters! Give 0800 316 7253 a call and you'll find one of our friendly experts on the other end of the phone to help and answer all of your questions.