How can we help you find your perfect cover?
4.9 out of 5
Life Insurance For Over 50's
14 Jun 2019
Although we are firm believers that
life insurance
is important for adults of every age, it's something that many people only begin to think about and prioritise as they get older; perhaps they're feeling less confident about their health and want to take the necessary precautions to ensure that they and their families are protected if anything happens to them. The cash sum that life insurance would pay out can be used to help pay bills, contribute towards a funeral or it would be something to leave behind for the grandchildren.
The problem is that life insurance costs rise with age. The older you get, the more expensive it becomes and the more difficult it can be getting accepted for life cover…
What are the options for life insurance for over 50s?
Despite it potentially being a more difficult option, you could consider term life insurance - particularly if you're towards the younger end of the over 50s and in good health. This means that you'll be covered for a pre-agreed period of time.
There's two types of term life insurance available. The first is level term. This gives you a fixed amount of cover for as long as the policy is in place and could be useful if you're looking for something that your loved ones can use to pay bills or cover outstanding debts. The second is decreasing term, where the payout you'd receive when you claim decreases over time, making it the cheaper option. It's handy if you're looking to cover bills for your loved ones in the short term.

Although term life insurance is a good option, it's not suited to everyone. It can still be expensive and you might encounter restrictions. The second option is Over 50's life cover which is more specific to the needs of the older age bracket. It combats the obstacles that the over 50's market might face and makes cover more affordable. With this cover, you're guaranteed to be accepted for a policy, so that's a weight off your mind. It usually caters for those aged 50 to 80, but also those up to 85 in some cases….and, there's also no medical questions to answer - which is a bonus.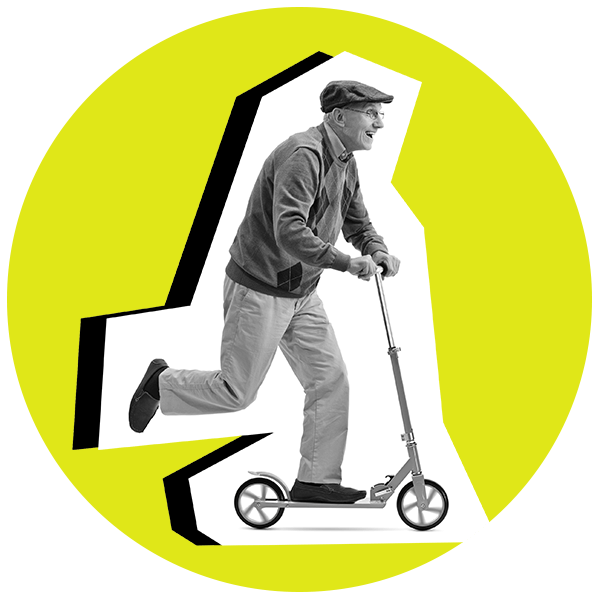 What are the benefits of over 50's life cover?
The main pulls with an over 50's plan is the guarantee of being accepted and the lack of medical tests. For a lot of older people, medical history is the thing that can either get you rejected for traditional life cover or leave you with higher premiums. Not ideal. Over 50's life cover is a great safety net with affordable prices for these people to fall back on. Policy payout amounts are pre-agreed by you, based on your circumstances and you can choose an amount that suits your monthly budget, and your perfect level of cover. It'll generally stay the same price and typically premiums start from around £4 per month.
It's also a great option for those wanting to leave some money behind to cover funeral costs. We all know how expensive funerals can be these days and it's not something we want to burden our loved ones with at an already difficult time. If this is something that's important to you then you may want to look into your potential providers funeral benefits options, as some will offer a bigger payout or a discount from a funeral company.
Are there any downsides to over 50's life cover?
There are definitely a few things to be aware of with
Over 50's life cover
. For instance, you could possibly end up paying more into your policy than you'll be able to receive, which throws everything off balance a little. Let's say that you took out your policy at the age of 50 and you paid £25 a month for £10,000 of cover. Based on a £10,000 payout, if you live past 84 you'll have paid more than you'll be receiving. That being said, it's important to remember that you're not just paying for your lump sum - you're paying to be protected. It's all part and parcel of life insurance products and it's up to you whether you think it's worth it.
Some insurers offer increasing over 50's life cover to protect against inflation. This is great because you can rest assured that the lump sum you receive will keep its value but you need to make sure that you can keep up with the increased monthly payments - especially as there's usually pretty strict rules around this. If a payment is missed, the cover will be cancelled and you will lose all the money that you've already paid in! So make sure you're 100% sure that you can commit.
It's also important to note that you'll almost always have to have been paying into your Over 50's life plan for a minimum of one or two years before you can expect the full payout upon a claim, except for if you are unfortunate enough to pass away in an accident in the early stages of the plan. If you were to pass of illness before your minimum period is up then your loved ones will likely receive the equivalent to what you've already paid in up to that point.
When it comes to deciding upon traditional
life insurance
in your 50's and over, factor in your lifestyle, medical background and how far into the over 50's bracket you are. Generally speaking, Over 50's life cover is the ideal option and offers a guaranteed payout, but for certain younger and healthier individuals who are likely to pass medical tests, whole of life cover could work out better.
If you're not sure which to opt for, then don't worry - we can help you. Our expert advisers love advising every individual that picks up the phone, so give us a call on 0800 316 7253 and we'll help to get you the perfect protection.