How can we help you find your perfect cover?
4.9 out of 5
Life Insurance For New Parents
4 Sep 2019
Congrats - you've just started a family! Things are probably a little chaotic right now but between changing nappies and stealing moments of sleep, you need to be giving some thought to how you are going to protect this new life of yours.
Raising a family is expensive. If something were to happen to you or your partner now, how would this impact your little one, or little ones?
Life insurance
might be making more sense than ever now that you're a new parent. No amount of money could ever replace you or your partner, but it can really help during the worst times to cover costs and lessen all the financial stresses of losing someone you depend on.
Why is life insurance so important for new parents?
Right now,
life insurance
might not seem like a priority - but it should be. Young children need a lot of care and attention, so a regular steady income is pretty vital for both. There's a lot of costs that need covering in a family home and if anything were to happen to you or your partner, a life insurance payout could make sure that these costs are kept on top of - and the mortgage paid off!
For starters, there's the mortgage or rent that needs to be paid in order to put a roof over your families heads. This is probably the biggest and most important cost. The last thing your family are going to want to deal with alongside a death is potentially losing their home because they can't cover the payments. Having the right cover in place would mean being able to keep the home and cover the mortgage or rent payments. Secondly, debts such as loans and credit card bills don't just go away when someone passes away. How would your loved ones feel if they were suddenly hit with the responsibility of your debts, along with the costs of raising a young family?
The direct costs of children are the everyday things such as clothes, nappies and food, school costs such as uniforms and books and of course, childcare costs. Chances are that whilst one parent is out earning the money, the other is staying at home looking after the baby. If something was to happen and there was only one parent around, you might have to start paying for childcare (or for more childcare if you already do), which can be really expensive and make it difficult to keep up with necessary everyday spending. Life insurance is that safety net you need to make sure that these costs can be covered.
Should new parents get a joint or single life insurance policy?
There's a few different things to consider when choosing the type of life insurance policy you'd like. Firstly, do you want to take out a joint or single policy? Or perhaps two single policies? A joint policy does work out cheaper however there can only ever be one payout and one claim. If the worst were to happen and both policy holders were to pass away (in a car accident, for instance), then your children will only receive one payout. Will this be enough?

Going back to the assumption that one parent will be the main breadwinner and the other the carer, you might be thinking that it makes sense to only ensure the breadwinner as they have the majority of the income to protect. But what if something were to happen to the carer? The breadwinner might have to work less to be around more for the children, or continue to work but pay for childcare.

It's worth weighing up whether you can justify the extra cost of two single policies because this would mean that you've got double the protection, which can only be a good thing.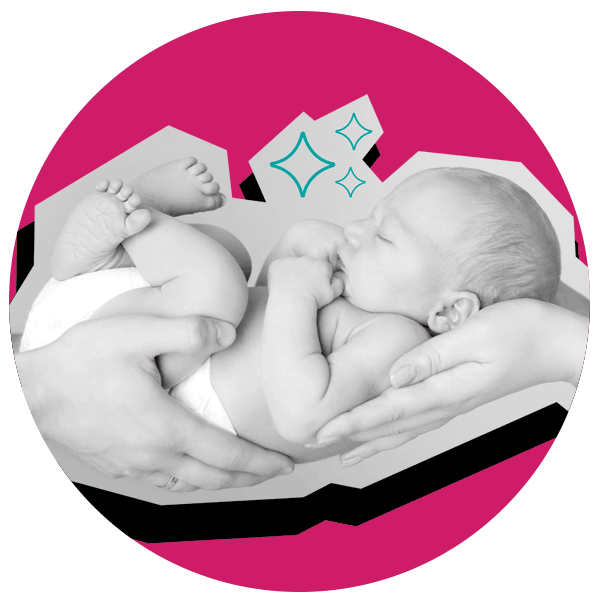 Decreasing term vs level term
Decreasing term policies
are designed to cover a debt that decreases over time, such as your mortgage. With time, your monthly costs will fall, but then so does your payout as a result. Because the potential payout amount decreases over time, then monthly premiums are typically lower for the life of the policy. The final payout might not be big enough to cover many other costs or leave you with a lump sum, but it will be enough to pay the mortgage off, so if this is your priority then a decreasing term policy could be a good option for you.
Then there's level term. A level term policy pays the same agreed amount and lasts for the length of time you choose. If you know your family are going to need financial support for the next 18 years, then you'd take out a policy that lasts 18 years. It'll payout enough to cover the necessary costs and help your children get by until they can stand on their own two feet.
There's also the option of life assurance, as opposed to life insurance. Whilst life insurance covers you for a fixed number of years, life assurance covers you for the whole of your life so you're guaranteed a payout. However, it's a quite a bit more expensive.
Are there any other life insurance options for new parents?
If you think about it, illness and job loss is more likely than death, so if you want to step up your life insurance protection, then you could add on
critical illness cover
or income protection to your policy.
If you can't work for whatever reason, then you can't provide for the family. Becoming injured or seriously ill is never a good thing; the last thing you need is that your family are struggling to carry on as normal whilst you're out of action because of financial problems.
Critical illness cover will pay out a lump sum if you're diagnosed with a serious illness or if you have a stroke or heart attack, and income protection will cover part of your income with regular payments if you're unable to work for whatever reason signed off work due to sickness or injury. Unlike traditional life cover that only pays out upon death, you can claim on critical illness cover and
income protection
whilst you're still around to help you during difficult times.
How much cover do I need?
Generally speaking, the value of your cover should be around 10 times your annual income, but it will always depend on the size and age of each individual family. When deciding how much cover you need, the most important thing to think about is the costs that are most important for your life insurance payout to cover.
As mentioned, with having children comes a lot of costs that you'll ideally want your life insurance payout to cover; a roof over their heads, clothes and food, childcare and school costs, savings for their future… For most couples, the mortgage is the most important expense to cover so this is often be the focus that drives the amount of cover that's arranged with the policy provider.
With the arrival of a new family member, there are a million and one things to think about - we understand that. We'll take the pressure off and do the hard work for you when it comes to finding the right life insurance policy to protect your young family. Give us a call on 0800 316 7253 and we can help.