How can we help you find your perfect cover?
4.9 out of 5
From Gaff Lad to Gaffer
14 Jan 2021
Knuckles connected me and Shaun Barker. The knuckles on LifeSearch's outgoing People & Business manager aren't the knuckles you'd expect on a financial services man.

It was the 2019 LifeSearch Awards/ 21st Birthday Party at Banking Hall in the City of London. The banquet room was packed with 30 tables, all beautifully lit and decked out. All 300 attendees were beautifully lit and decked out.

Except me. I was the guy in the bad suit with no one to talk to. At dinner, my nearest neighbour broke the ice by complimenting my tattoos ... which were hidden beneath said bad suit.

How did he know? Shaun has more perspective than most.
Retirement calls
I start with tattoos because we went from mine to his. Specifically Shaun's knuckles and the remnants of tattoos removed long ago. Laser treatment? No. He had them cut out.

Shaun's a Wakefield man, born on a notorious council estate. He floated through school in Yorkshire and spent summers around the copper mines of Zambia with his dad. He sacked school at 15. Zero qualifications. He'd try his hand as an auto electrician, a roofer, a bouncer. Shaun also spent time as a Gaff Lad (what the Americans would call a carnie), travelling to work fairgrounds around England's industrial north.

As a Gaff Lad, "a lot of fun was had," Shaun says. One senses that's code for fighting, indulging, women. Shaun later tells me that his peers from those days are all dead, in jail, dealing with demons ... or somewhere in the middle of all of the above.

Shaun's the kind of guy who, as a young man, picked up a needle with his right hand to carve LOVE and HATE into his left with Black Indian ink before daubing a slew of gang symbols up his left forearm.

Fast forward to December 2020, and Shaun's retiring at 63 after a hugely successful career in financial services. Over 14 years at LifeSearch, Shaun managed a Leeds office that's grown from five to 150. He also kickstarted the company's South Africa operation.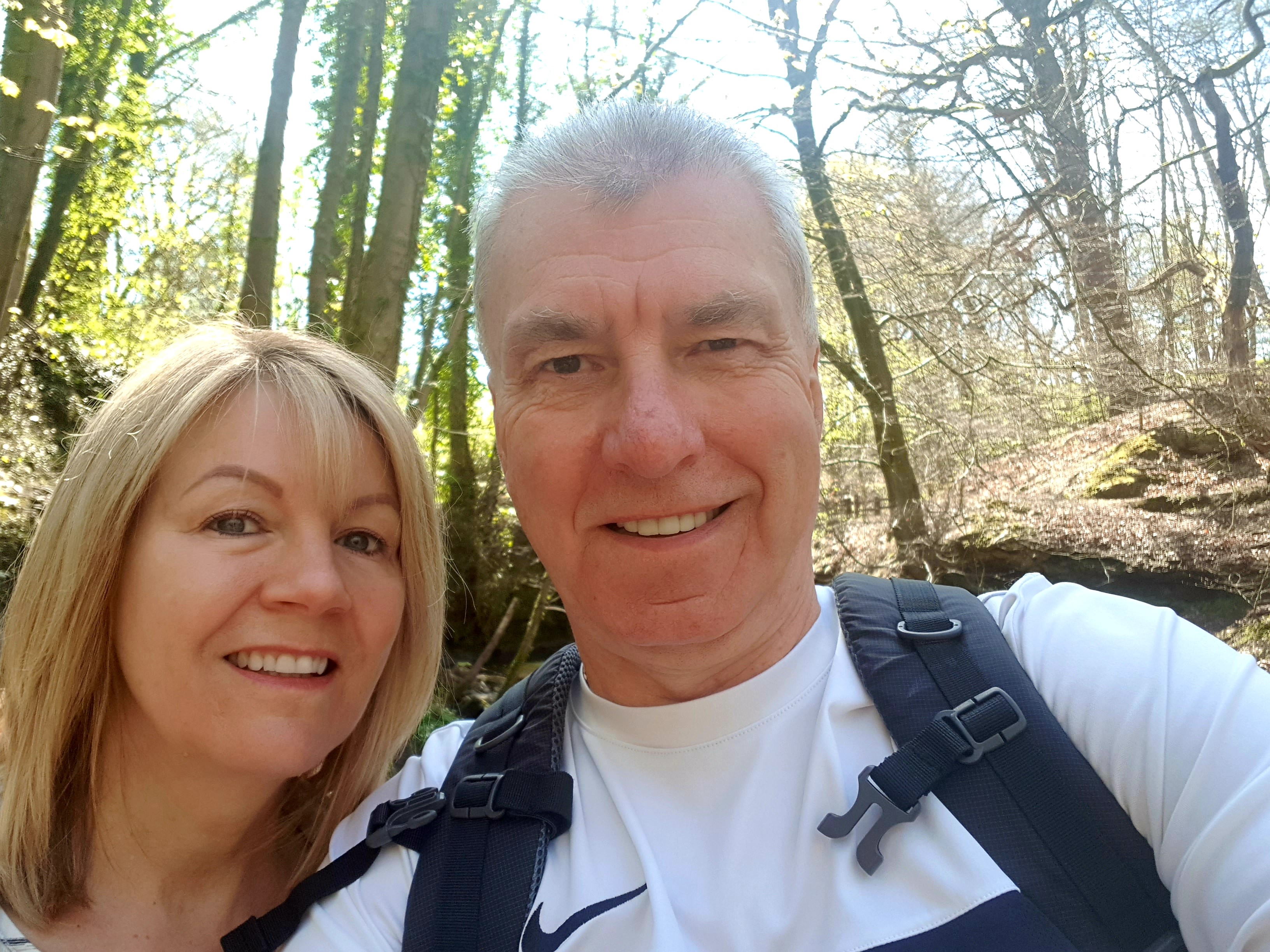 Off-the-park, Shaun's invested well. Pensions, stock market. He owns a small handful of properties in his local area. It's shrewd financial planning he credits to his wife. In fact, Shaun credits Christine – who's retiring the same day as her husband – with much, much more.

"Christine saved me," he says. "She calmed me down."
Buying into insurance
After giving up on the fairgrounds, Shaun hustled. He was working as a roofer – fitting asbestos sheeting (no mask) 60 feet atop industrial units and an aircraft hanger – when he was introduced to protection.

After a near-death experience or two, Shaun had taken out an accident policy with the Combined Insurance Company of America. It was cover which, Shaun explains, was popular with the daredevils, the speedway riders and the rugby boys.

Back in the days of door-to-door sales, a rep from Combined Insurance knocked Shaun's door to try and bolt life onto Shaun's accident policy. Unfortunately, no one told the salesman that his prospect had been laid off. Shaun couldn't afford the policy … but he did buy into the concept - had he died Shaun would leave nothing for his then-partner.

The salesman had an idea. Standing in a cold Yorkshire council house, he offered 21-year-old Shaun a job in sales with Combined Insurance Company of America. The pay? Commission.

Christmas week in the first year of his new job and Shaun earned £1.50. Crimbo dinner that year? Mars Bar.

"It makes me appreciate what I have today," Shaun says.
Climbing with one hand
Shaun persevered and climbed. He hints that he was very good at making money but even better at spending it.

He moved to Lincoln National; to Prudential. Shaun was 15 years at Bradford & Bingley where he rose through the ranks and into management. He became fast friends with now-wife Christine. Both were stuck in failing relationships. Shaun and his ex were at loggerheads over their daughter.

By this time Shaun had qualified as an Independent Financial Adviser. His speciality was protection. As his industry presence and reputation grew, his diary filled up. Events, travel, meetings, presentations, consultations.

That meant many more eyes for those knuckles. Shaun's left hand still said LOVE and HATE. Worse was on his arm. He says he permanently hid his left in his jacket and presented with his right. An odd look for a professional.
14 years at LifeSearch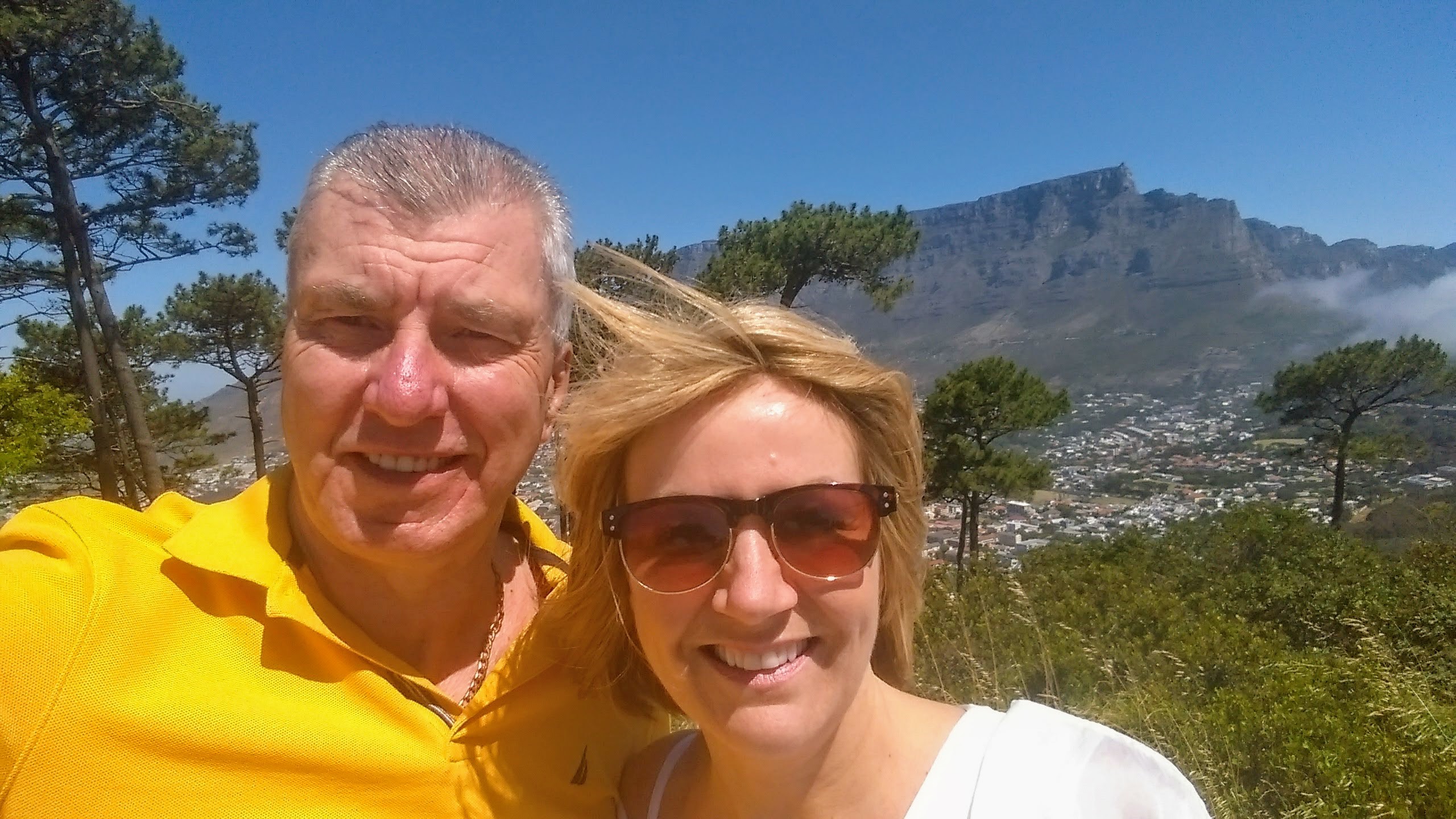 During his B&B days, before joining LifeSearch, the tats were dealt with. With laser-removal in its infancy, Shaun spent five years on a waiting list before his knuckles were cut up by an NHS surgeon. Some 150 stitches and a month of pain. The scars are noticeable but the tattoos gone.

Shaun joined LifeSearch in 2006 to build up the Leeds office. On Shaun's watch, and in parallel with the tremendous growth of LifeSearch generally, he welcomed over 100 new-starts in his tenure. He personally recruited all the Leeds managers still in-play to this day.

On highlights at LifeSearch, Shaun has two standouts. First, it's navigating two international crises – the 2007/8 financial collapse and 2020's pandemic – without redundancies or major drops in business. Second, South Africa. Over a six-month stay, Shaun opened up a Cape Town office by day and reconnected with Africa in his free time. Safari, deep sea diving, cave diving, swimming with sharks - things he vows to do again in retirement.

Shaun's lowest point at LifeSearch is easy. Joan. "As tough as old boots", Shaun says, "a gem of a woman." He fondly recounts his colleague, a lady who loved her port and lemon. "God help any barman who put too much lemonade in Joan's port," Shaun says.

One day at the photocopier, Shaun asked a frail-looking Joan if she was alright. She wasn't.

Shaun visited Joan in hospital every day. The Leeds office rallied and Shaun and CEO Tom Baigrie took part in pie the boss as part of a huge fundraising effort. In true LifeSearch style, the company matched funds and raised thousands for Joan before, sadly, she died.
Life in both hands
At the time of writing, Shaun's in transition. He's working half-speed, helping in quality control as he winds down towards his big day on December 31st. As someone who has worked solidly since the age of 15, he admits it's weird.

Of course there's a silver lining. Christine retires on the same day and, together, the couple look forward to spending much more time with their six grandsons. A five-a-side team plus a reserve, Shaun says. Shaun's also a budding photographer, likes his diving and reckons he has at least two big holidays left: safari in Africa and whale watching in California.

His presence, and it is true presence, will be missed at LifeSearch. Shaun turned up in 2006 a new man with few visible traces of his story - from Wakefield to Zambia, fairgrounds and nightclub doorways.

Traces of that life are in Shaun's hands, and firmly in his mind. Today he's a wealthy man, full of gratitude for his supportive family and the uncanny ability to see right through a cheap suit.