How can we help you find your perfect cover?
4.9 out of 5
Five Christmas Traditions From Around The World
5 Dec 2019
How is Christmas celebrated around the world?
Japan's Kentucky Fried Christmas
Christmas doesn't have roots in Asia. It has been imported in the last generation or two, and is largely shaped by western commercial influences.
In Japan, for example, Christmas isn't about Santa and presents - it's more like Valentine's Day. It's a romantic day to spend quality time (and money) with a spouse or partner.
And as tradition now goes, the romance is incomplete without a trip to KFC. Really.
Why is KFC central to Christmas in Japan? Well, it's pretty much because they got there first. In 1974, the Colonel and his cronies ran a marketing campaign that stuck and henceforth Christmas ain't Christmas without eleven herbs and spices.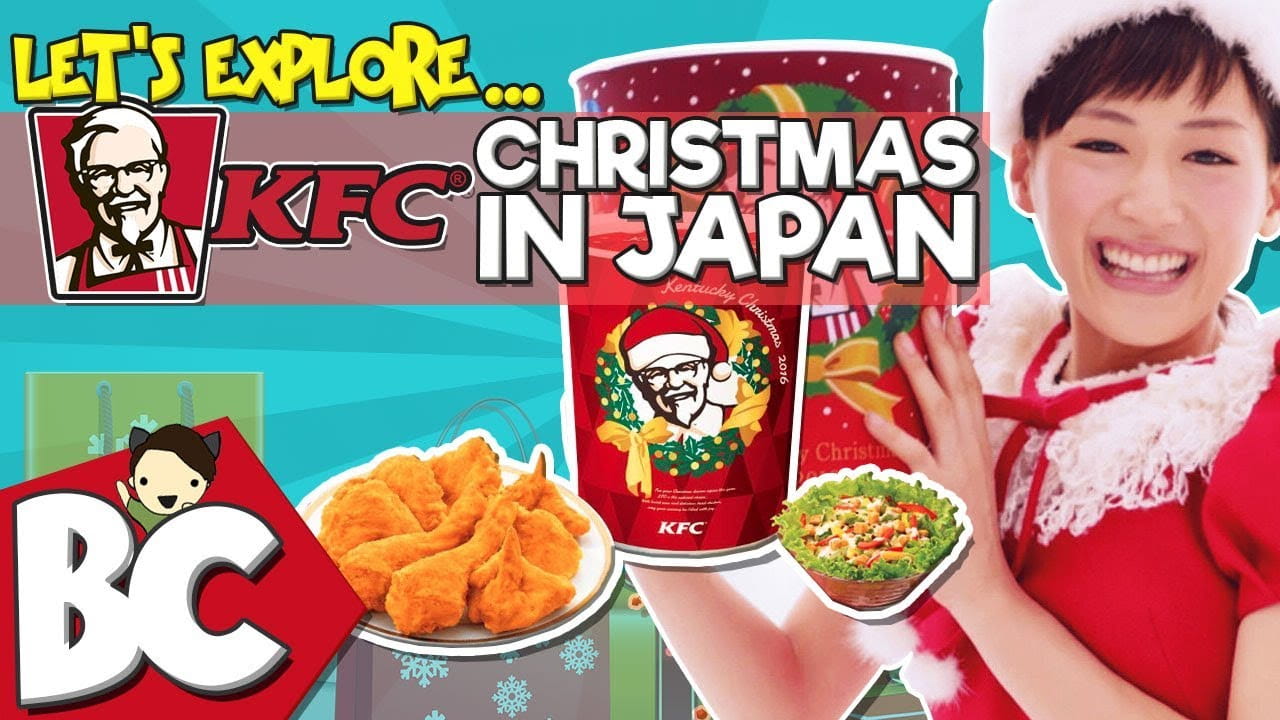 Carp in the bath
The majority of countries tuck into pigs or birds at Christmas dinner. But in large swathes of eastern Europe it's more about fish. One in particular.
Stemming from a Catholic tradition of fasting in the run-up to Christmas, it's standard practice for families in Poland, Slovakia, Lithuania and the Czech Republic to catch (or buy) live carp and keep them swimming in the bathtub.
This part of the ritual is rooted in the fasting days - it's supposed to build anticipation for the Christmas feast. But carp is a freshwater bottom-feeder, so throwing it in the tub is also a way to clean it.
In the UK it's pretty tough to buy live carp (we tend to sell fish, y'know, dead) so eastern European migrants have had to flout our catch and release rules in order to uphold the custom. Now, each year, the British river authorities issue LEAVE THE CARP ALONE warnings in an attempt to ward off guerilla fishing.
Austria's Christmas demon
We all know the deal - Santa has a Naughty list and Nice list. Kids on the Nice list get presents, kids on the naughty list, like, coal …
But in Austria they take it a few steps further with kids on the Naughty list subjected to nightmarish scares courtesy of a mask-wearing demon called Krampus.
Krampus, who looks like a goat version of Darth Maul, is said to come from Norse mythology and supposedly pals around with St Nicholas in a soft-of Christmas yin-yang deal.
Historically, Krampus was about striking fear and pulling pranks - and that was enough to scare the kiddies nice.
Today real-life Krampuses (Krampi?) roam the streets of Vienna on December 5th. They get mad drunk and whip the naughties with sticks. Seriously, it has become a cult holiday: people travel from all over for an annual Krampus beating.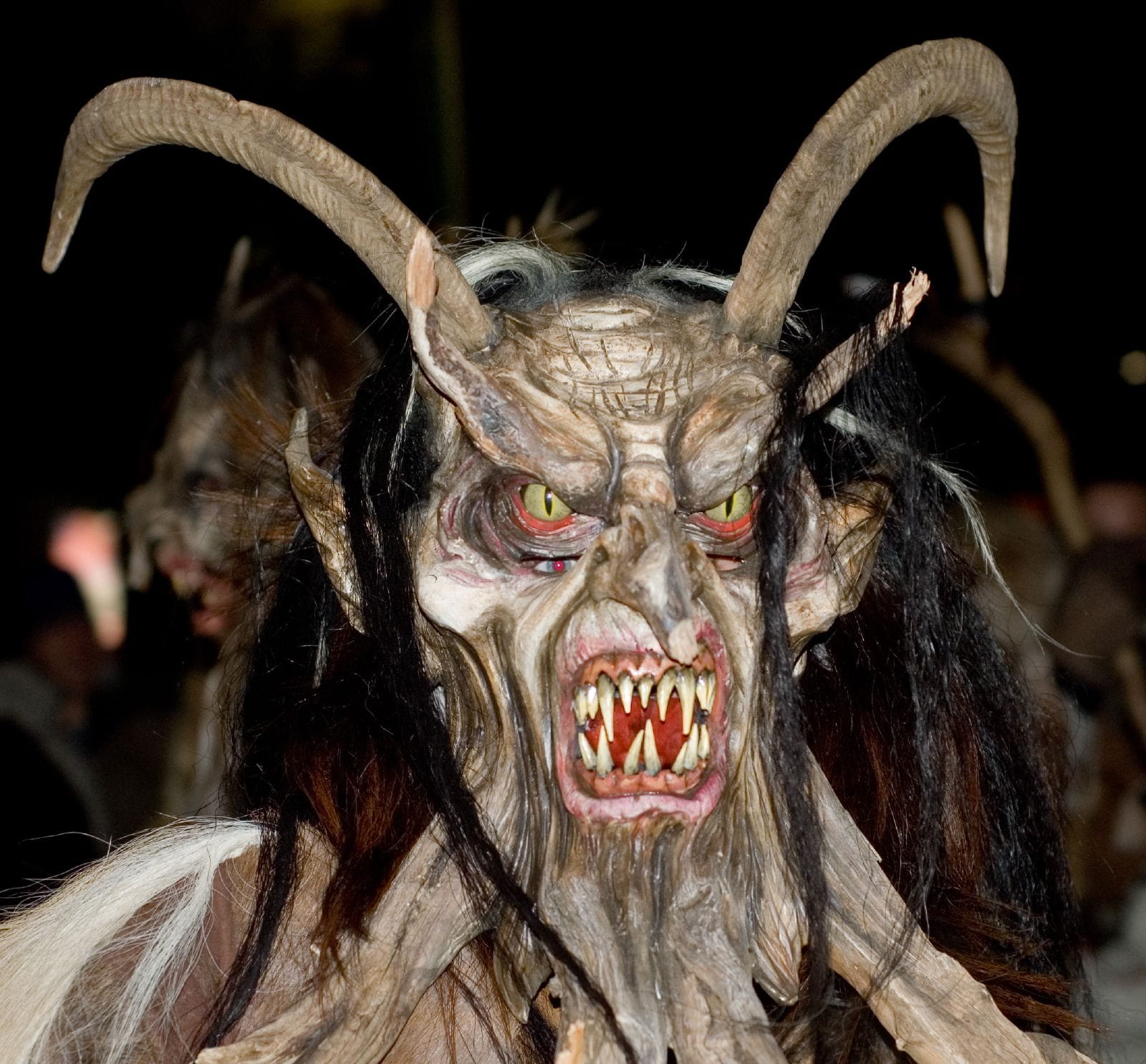 Seven countries: same film, same time, every year
Not a Christmas but a new year tradition, this one's so wonderfully quirky it has to go in.
In the countries of Germany, Sweden, Denmark, Norway, Austria, Switzerland and Australia (which one of these is not like the other?) the exact same film airs on TV; at the exact same time; on the exact same day each and every year.
In 1963, an 18-minute comedy farce called The 90th Birthday was recorded by a West German TV station. And although the originally film's writers are British, its stars are British and the dialogue is English, it is barely known in the UK.
Instead it is a Christmas cult classic in German-language and Scandinavian countries (and Australia). In fact the film is so popular, it holds the honour of being the most frequently repeated television show of all time.
In Norway, Sweden and Denmark, the film has been shown every year since 1980. When, in 1985, Danish TV bosses cited the film's heavy alcohol consumption as a reason for cancelling it, there was uproar. Similarly in Norway in 1992 the film accidentally aired earlier than scheduled. Once again, the audience went into meltdown.
Suffice to say no one has tried to cancel, delay or mess with it since.
In German-speaking countries, it's estimated that up to half of the entire population tune in to watch The 90th Birthday every year.
Best for last – Catalonia's Christmas poo
Meet Tió de Nadal, the Christmas log. He's a hollow log with stick legs, a bright smile and a red hat. So far so good.
Every evening from December 8th through to Christmas Eve, Catalonian children feed Tió treats, serve him water and keep him warm. So far and still good …
But things go dark on Christmas Eve when the children turn on Tió, beating him with sticks and ridiculing him via traditional songs.
Poor Tió is subjected to such cutting lyrics as:
'Poop log, Poop nougats, Hazelnuts and mato cheese, If you don't poop well, I'll hit you with a stick, Poop log!'
After Tió de Nadal has been beaten and bullied he then poops out presents and candy for the children.