How can we help you find your perfect cover?
4.9 out of 5
FIFA's back - 26 Years Of The Beautiful Game
27 Sep 2019
Call of Duty, Grand Theft Auto, Mario, Zelda, Final Fantasy - FIFA belongs up there on a list of top gaming franchises. Three decades in, it's a global institution.
Today at least 200m FIFA games are played every Sunday, and sales net developer EA Sports around $1.5bn a year. It's no small beer.
By EA's own admission, FIFA started as a 'silly' side project, yet no major franchise has been pumped out so consistently ...
At LifeSearch we're big fans of looking back, so here we chart FIFA's storied history: how one game has evolved through a generation of trends, tech, and the beautiful game.
In the beginning there were camera angles
When FIFA International Soccer was unleashed in 1993, it was head and shoulders more advanced than rivals like Sensible Soccer, Super Soccer and Onside Soccer. Apparently it was an era when we called football soccer.
FIFA's isometric view was pioneering. It treated gamers to an early, crude 3D simulator as opposed to shooting overhead or from the sidelines - which was the style at the time.

More than that, FIFA refused to recreate the playground kickabout format of other games, whereby all players charged the ball at all times. No, FIFA resembled real soccer action and the angles on TV.
It instantly broke new ground. Not bad going for a side project which cost $30,000 a month to build - a total snip in gaming world. FIFA budgets today run into many hundreds of millions.
The first title was so hot it knocked Streetfighter II off the top of the charts and stayed in pole position for six months. The rest is history and, over time, most rival titles called it a day.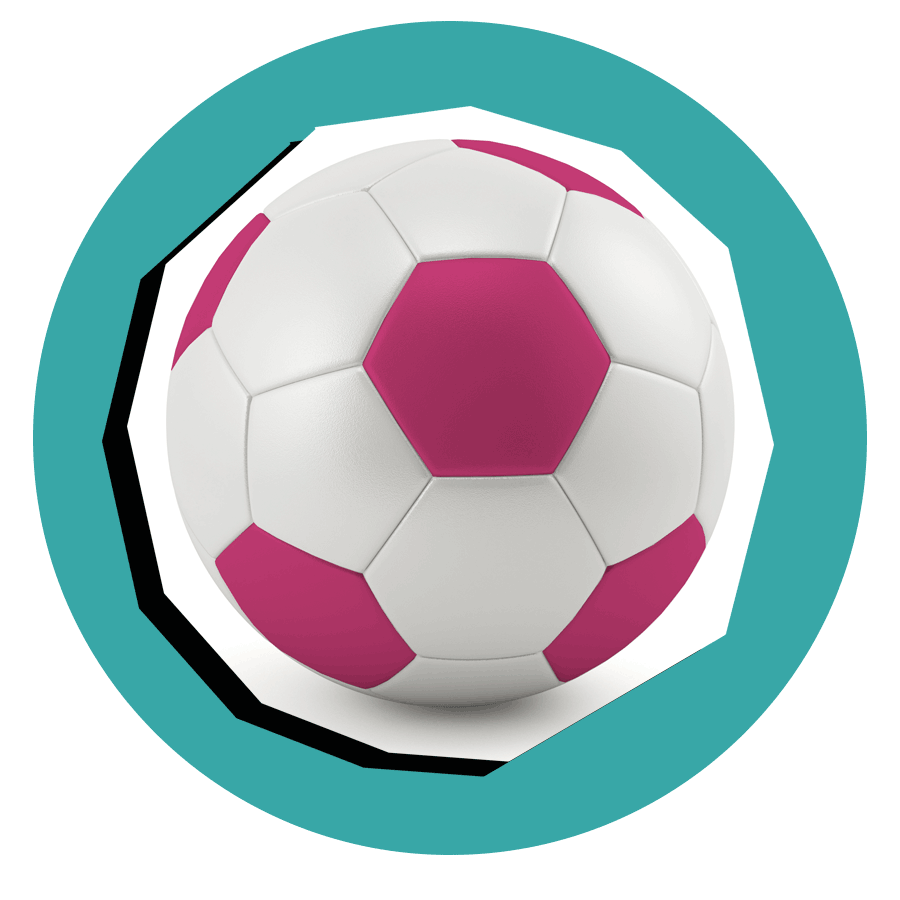 More realism please
Despite the cute camera angles, FIFA needed to evolve. Even in the 90s customers expected more range and realism from a game that promised so much - yet delivered only limited teams, fake players and faceless avatars. Alongside dedicated TV sports channels, this new fangled thing called the internet was about to create a new type of footie fan - the deep detail fiend who wanted soccer hooked to their veins 24/7.
Initially, EA wasn't thinking this big. FIFA really did start life as a side project. EA Sports didn't want to sink millions into soccer when US sports were much more bankable and the mainly US gaming audience, frankly, hadn't a clue about our round-ball-shenanigans …
But in 1996 it happened. EA Sports signed a massively expensive licensing extension with the real FIFA to unlock access to real teams and real player names. Now, EA was truly in it.
Although the license cost the developer many mega millions, the deal was beautifully timed at the dawn of a new era.
Because international markets and big TV opportunities were opening football up to the world. Soccer bosses were no longer local businessmen, but more ruthless types - their eyes flashing up dollar signs as the beautiful game went corporate.
Someone was going to be there to exploit and immortalise soccer in gaming form. EA was the natural pick. The timing was right - and a silly side project grew into big business.
Additions/ editions
There's no time to write in detail all the additions that track FIFA 1.0 to FIFA 20. Suffice to say that, as time went on, the franchise evolved to reflect new tech and trends. And in many cases, FIFA set the pace of innovation.
FIFA invested big in AI before the rest of us started to hear and fear it. EA developers were ahead of the curve in refining their game's engine and characters to reflect ultra realism and bridge the uncanny valley.
Pro players were called in, strapped up and digitised. Real skills, trademarks, gestures and nuances were painstakingly coded up and loaded in. The players themselves would become eerily realistic, too, right down to the tattoos, hairdos and piercings. Looking at you, Cristiano.
Big EA efforts also went into accurate recreations of the ball's flight and spin, in part to reflect the drama and ceremony of dead ball situations. Naturally, instant replays from any and all angles would recapture those goal-of-the-season moments, just like on TV.
The sound of progress
As football became more religion than pastime, punditry became a vital part of the experience. And FIFA kept pace there too.
It was FIFA 1997 that first added commentators to the mix as Des Lynam and Andy Gray layered, ahem, colour on top of John Motson commentary. If that's not a time capsule we don't know what is.
By the early noughties, genuine crowd chants were sampled to create atmosphere. And over the last five years, real-world noise has come to exactly, perfectly complement action on the pitch. When combined with a decent home sound system, FIFA games beam the same big-time presentation we expect from any televised match.
From edition two, FIFA had always deployed edgy music, piping in the most popular artists of the day. Fast forward and EA Sports later worked with bands and DJs to create and curate epic in-game soundtracks. Talk about production value, in 2018 FIFA invited Hollywood composer Hans Zimmer to do the honours.
Tech, social upgrades
The advent of online play has been a huge boon to the franchise, first appearing in the 07 edition. Cross-network play between gamers in different cities, countries and continents has, as with other titles, turned FIFA into a global competition.
As social media picked up steam, countless YouTube and gaming influencers sprung up; with FIFA their main fare. Today there are channels and fan sites on that there internet, dedicated to spellbinding set plays, moves and wondergoals.
Despite EA's enthusiasm for regularly releasing new titles (some would say too regularly), the developers were relatively slow to launch a mobile version. Near-absolute smartphone penetration in most major markets wasn't incentive enough to get EA to take FIFA mobile until 2016.
Nonetheless, by 2018 mobile subscribers numbered 200 million.
More recently - good old VAR's been folded in. Yes, makers have incorporated the use of goal-line technology based on virtual reality … in a game that's all virtual reality. Conceptually, it's a bit Inception but it adds, at least in theory, to the hyper realism of it all. And to double down on that realism, now we've even got the free-kick-foam gimmick.
Always a winner?
Well, no. Makers have come in for stick in the past 27 years for releasing no fewer than 36 titles and offshoots, many of which were carbon copies of their predecessors, albeit with an updated team sheet. It's fair to say that FIFA's not a cheap hobby.
Producing too-many versions of the game is one thing, but gamers accuse EA Sports of cashing in when - in an era of patches and over-the-air updates - they can afford to give gamers a break. To-date there's been no such gimmes … but when each new title guarantees near nine figures in revenue, you sort of see EA's point.
Their point? EA Sports haven't always been on point. It wasn't until FIFA 16 that the makers added the women's game, despite that side of football swelling in popularity. The move wasn't so much about progress as pound notes: women make up nearly half the world's gaming population and overwhelmingly prefer to play characters their own gender. EA wanted a piece.
Despite a big PR push around their newfound diversity, EA went on to commit a foul in 2019 when EA dropped the Women's World Cup feature - in the very year it happened and broke TV ratings records - for seemingly no good reason.
Nil pois.
If that annoyed the girls, the wider fanbase was even more outraged with a piece of blatant profiteering that can be summed up in two words: Loot Crates.
For some time that's been about the dirtiest phrase in gaming. FIFA was again exploiting a new social trend, only this time a less progressive one: gambling. Loot Crates let gamers purchase lucky dip add-ons ... but reports soon came in of youngsters racking up big bills.
Some things never change
Bless, though. A few recent set-backs aren't going to blight FIFA's legacy too much. It has been a mainstay of the gaming world for a generation. It has seen off countless governments and soon-to-be four US presidents.
At its core, FIFA continues to innovate, sometimes in parallel with social norms; other times ahead of the progress curve. Gamers love it, they'd still be queuing at HMV on launch day - if the world still worked like that.
Maybe it's the nostalgia factor. Maybe after 26 years and 36 version it has earned its stripes. Maybe a generation, gamers, mostly male, are still hungry to beat their mates on a footie simulator. The only difference now to then is that 'mates' means anyone, anywhere, any time.
Interestingly, when FIFA (the actual Football Federation) was mired in corruption scandal, the EA Sports game was enjoying its most successful ever period.
Today the game defines football, sorry soccer, gaming, and even, somehow, transcends the negative connotations of its own title. Seriously, it's not bad for a silly side gig.