How can we help you find your perfect cover?
4.9 out of 5
Every Seriously Ill Child Deserves a Roald Dahl Specialist Nurse
Every Ill Child Deserves a Roald Dahl Nurse
16 Jul 2020
Roald Dahl's Marvellous Children's Charity provides specialist nurses and support to over 21,000 seriously ill children across the UK with complex, lifelong illnesses. The charity focuses on conditions that don't get as much funding as others including Sickle Cell Disease, Rare Diseases, Neuro-muscular conditions and Epilepsy.
The COVID-19 pandemic has had a detrimental impact on all charity fundraising and Roald Dahl's Marvellous Children's Charity, which is a very small charity with just ten members of staff, is no different. Roald Dahl Specialist Nurses have been going over and above during this difficult time to join their NHS colleagues on the frontline while also ensuring the seriously ill children in their care continue to receive the best possible support. They have had to adapt a lot of the ways they work to ensure the children can be monitored at home as much as possible as many of them are extremely vulnerable and shielding.
The charity couldn't continue this important work without kind donations from partners and companies like LifeSearch. The £13,157.50 that we have received so far is equivalent to an incredible 438 hours of specialist nursing care.
Here is a snapshot into some of the children and families who are benefitting from LifeSearch's support.
Sadie (4):
Sadie is a SWAN (Syndromes Without A Name) child which means she doesn't have a diagnosis. Whilst to many people, Sadie looks like a healthy, happy four-year-old, she has a range of extremely complex health conditions. Sadie's mum, Lucy explains:
"Sadie is dependent on feeds through a gastrostomy tube. She has problems with her blood sugars and has hyper mobility, which affects her joints and makes it more difficult for her to walk. She also has a severe form of eczema is currently undergoing diagnostic tests for behavioural issues at Great Ormond Street Hospital. If you were to look at Sadie, she looks fine but she's under at least eight specialist health professionals and has spent a third to a half of her life in hospital.
"We were assigned our Roald Dahl Specialist Nurse, Anna (the world's first SWAN Nurse) when we were referred to the genetics department at Great Ormond Street Hospital. Anna is a huge advocate for the whole family, not just for Sadie, she just gets it. She takes the pressure off. Before we were at a complete loss with who to go to, who to trust and where to go."
Sela (15):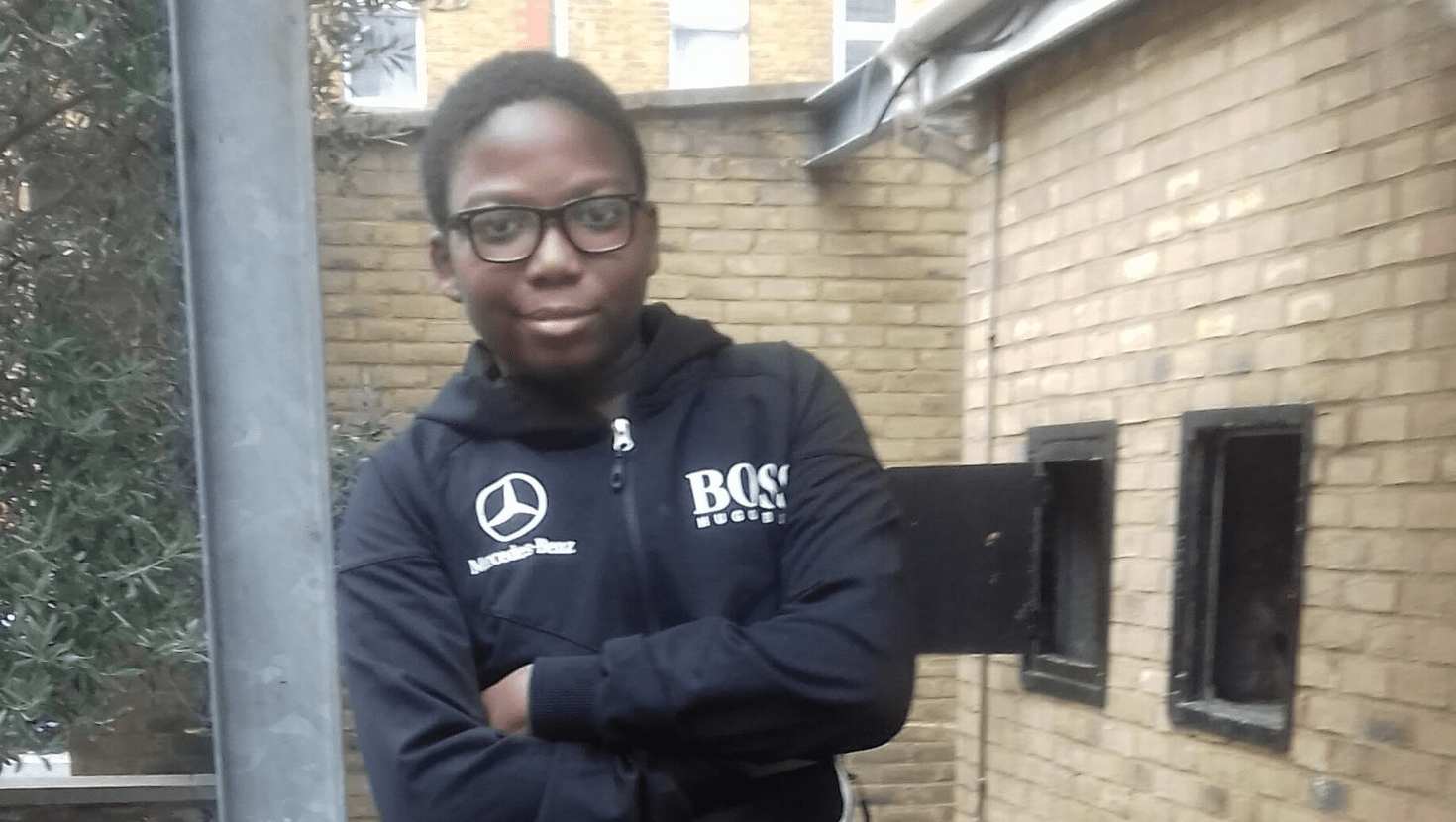 Sela was born with the serious, lifelong illness, Sickle Cell Anaemia and is cared for by Roald Dahl Specialist Nurse, Caroline at St. Georges Hospital in Tooting.
Sela had a stroke when he was just three and a half years old and his mum, Jacqueline describes as a "shock to our system because we didn't know Sickle Cell could have such a drastic effect." Jacqueline continues: "It's been a real turmoil for us with managing his condition. Since the stroke, Sela has had to have blood transfusions every four weeks. The team at St. Georges, especially our Roald Dahl Nurse, Caroline, have been amazing. I don't know what I would have done without them, they have walked me through Sela's life. I couldn't have survived without them.
"Our Roald Dahl Specialist Nurse, Caroline is so efficient. She is just there; someone you can just call when you need to. I don't know how to put it in words, but she has really gone over and above for us. She is just there for us – you don't have to say, "I'm struggling".
Georgia (16)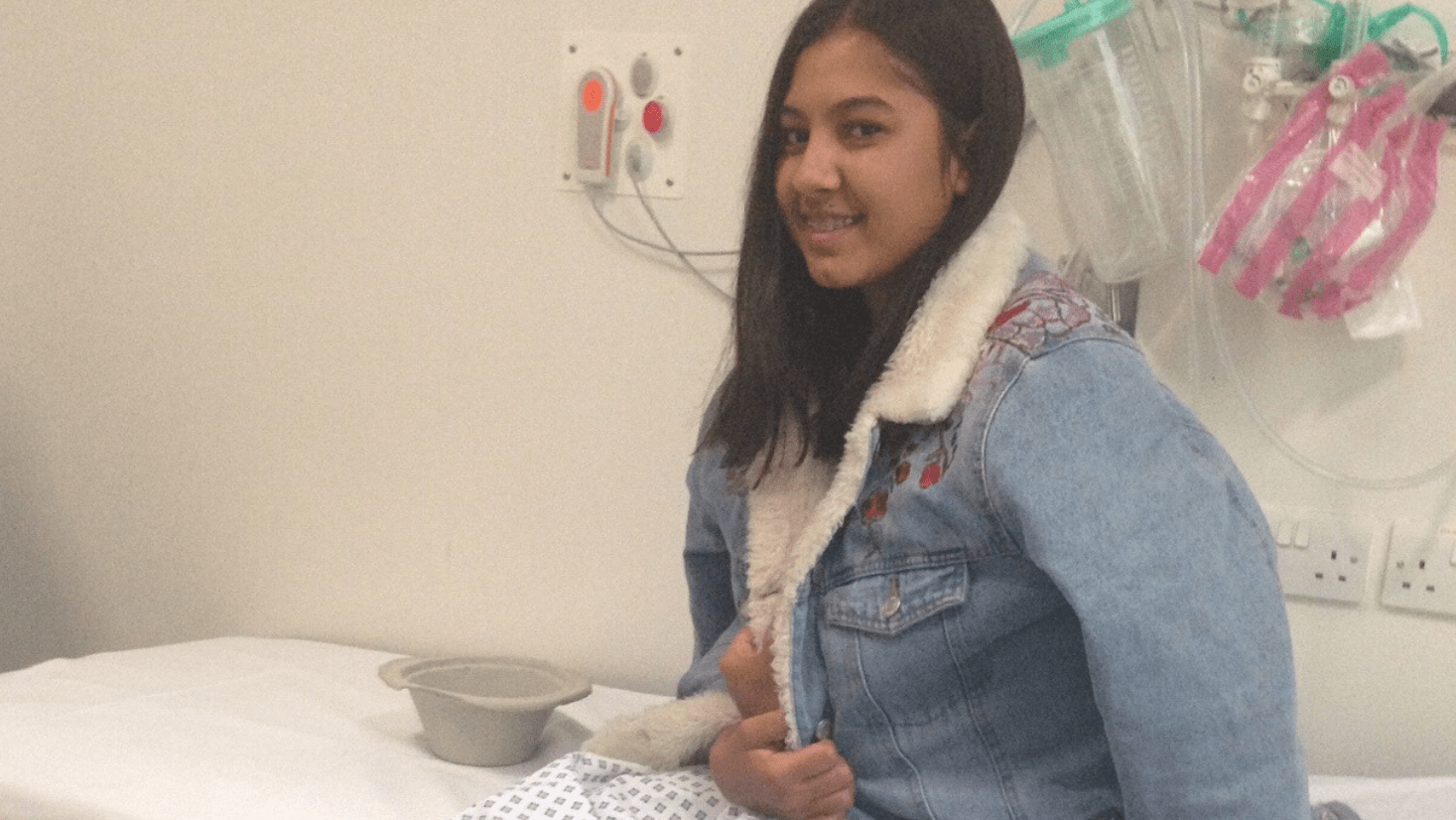 Georgia was diagnosed with epilepsy in November 2018 and has been supported by Roald Dahl Specialist Nurse, Louisa Griffith. Louisa has been a vital support for Georgia's mum, Karen and has helped bring "peace of mind" to Georgia.
Karen's mum: "Georgia was diagnosed with epilepsy in November 2018 and has had a really horrible journey since then. She has had over a hundred seizures and they come in clusters meaning she can have seven in one day. She has really struggled due to so many changes in medication and has missed an awful lot of school which has been particularly tough as she is in her GCSE year. She has also had a number of falls which resulted in injuries including the need to replace a front tooth.
"When Georgia was diagnosed, her Roald Dahl Nurse, Louisa, came and explained about it and gave us lots of information. The fact that she is always there on the end of the phone makes all the difference. Her support has been invaluable. If we didn't have our Roald Dahl Nurse, it would make things so much harder."
Roald Dahl's Marvellous Children's Charity believes that every seriously ill child deserves a Roald Dahl Specialist Nurse and we can't make that happen without support from companies and partners including our wonderful friends at LifeSearch. We are incredibly grateful for your continued support and look forward to a very rewarding ongoing partnership.
For more information and to donate to Roald Dahl's Marvellous Children's Charity, please visit www.roalddahlcharity.org