How can we help you find your perfect cover?
4.9 out of 5
24 Hour Fit-A-Thon
12 Apr 2019
Imagine if you asked 100 people what they would like to do for 24 hours. Drink? I'll give it a go! Eat? Yes please! Sleep? Tell me when and where! I can almost guarantee that very few of those 100 people would choose to exercise for 24 hours straight. Well that's what a group of LifeSearcher's decided to do.

These guys must be really into their fitness I hear you cry. Well it's not as simple as that. These brave and crazy LifeSearcher's were inspired by an event that impacted their family.

Isabelle's cousin and Paula's nephew Carter was just 16 years old when he complained of a headache. To everyone's shock this headache led to a diagnosis of stage four brain cancer. The news got worse. They were told he had less than a year to live. Sadly Carter lost his battle on the 28th March 2018.

For many the anniversary of his passing would be a day associated with sadness but Carter's family decided that they would celebrate his life and raise money for the Bluebell Wood Children's Hospice where he spent his final days.

Bluebell Wood care for children and young adults whose lives are sadly too short. They aim to create amazing memories for families while they can. They also offer support to those families as they face the toughest of times. They need to raise £11,000 a day just to keep their doors open.

Bake sales & raffles didn't quite feel like the right type of charity fundraiser in this situation so a plan was hatched by Paula. After completing an early morning bootcamp she sent a text to cancel her evening gym session as she had "sore muscles". The response she got back from Katie at the gym was "booo! I thought you were a warrior" This struck home with Paula. Here she was whining about sore muscles when there are people who would love to have the choice to exercise. This inspired Paula and in true LifeSearch style a big hairy audacious goal was set and the 24 hour Fit-A-Thon was born.

Many would struggle to stay awake for 24 hours let alone exercise for a whole day. We all know how easy it is to miss that 30 minute gym session as you can't be bothered. Make no mistake, this was a massive challenge and to tackle this they needed to assemble a team of fitness superheroes. We checked but they were all busy at that time so let's meet the LifeSearch team they did get.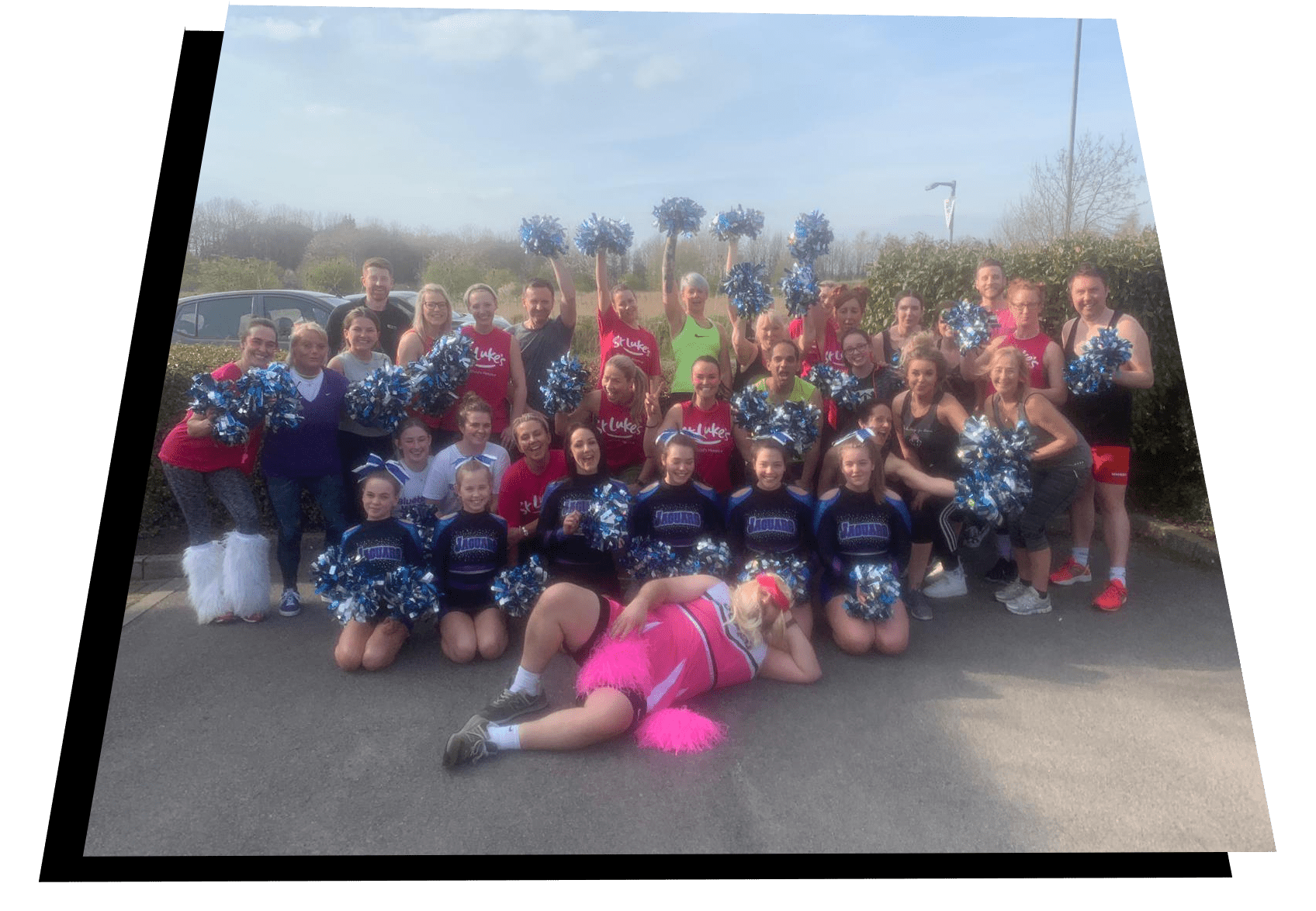 Isabelle is currently studying at University and working part time at LifeSearch. Due to this she has no time to exercise but did "try" to eat healthily in the weeks leading up to the challenge.

Mathew who is known to all as Minty hasn't stepped into a gym in 3 years. He has climbed the 5 flights of stairs at work twice in the last 12 months and that was only down to it being a fire drill. He eats rubbish and loves his sofa.

Paula has exercised pretty much all her life in the quest to feel thin but has never challenged herself in this way before.

Amanda has enjoyed running and HIIT type exercise for a number of years and about a year ago she joined the gym with Paula and has been learning new skills and getting stronger.

The team wouldn't be complete without Katie Ford who allowed the use of her gym FIT 4 It Hybrid Gym. Her gym shares the same values as LifeSearch so it was a perfect match. Katie has recently lost a close friend to cancer so she was delighted to support and join in the challenge and added St Lukes Hospice in Sheffield as the second charity the squad chose to raise funds for.

Another 9 warriors were recruited for the full 24 hours, as well as many more who joined at various points of the event for a class or two

At LifeSearch our culture is built on our core values, care, excellence, honesty, openness and tolerance. Looking at our teams' introductions we clearly have honesty from Minty, openness from Isabelle, excellence from Amanda and care from Paula, Katie and the others.

Our team began their mission at 5pm on Friday 5th April. Over the next 24 hours they undertook cheerleading, yoga, spin classes, circuit training, a midnight dog walk and pretty much everything else you can think of. Everyone made it through to the end thanks to lots of coffee, Haribos and importantly a team atmosphere that supported every individual through the highs and lows that inevitably happened through the long hours.

The team raised a total of £8328.98 for the two charities. They might not have been the obvious choice of fitness superheroes but each and every member of the team is a real life superhero in our eyes. Your actions will mean that more families will feel the benefit of the awesome work done by Bluebell Wood and St Lukes.