How can we help you find your perfect cover?
4.9 out of 5
16-Bit-Beauty – The Retro Gaming Revolution
3 Sep 2019
Computer games are well fancy now. In a bid to snatch gamers' pocket money, the likes of EA and Rockstar now pump millions into production, with Hollywood voice talent and original music layered on top of graphics so gorgeously crisp and vibrant it's like staring at the Sistine Chapel through an HD lens (with or without hallucinogens).
But away from the high-spec world of big-production-gaming, retro titles still kick ass even in 2019. There might be immersive, no-limits gameplay and captivating cinematic beauty on one side, but pixelated graphics, dodgy polytonal theme music and side-scrolling simplicity endure on the other.
A boom business - but why?
It's a surprise to hear that, in 2018, the average UK gamer was 28 years old. Not 13 as the stereotype goes. Gamers today, then, really did grow up on a diet of blue hedgehogs and burly plumbers; FATALITIES and Yoga Flames.
With cash in the pocket (and bedtime curfews a thing of the past), gamers have the means and the time to reinvest in their youth.
It's not like the games are crap either. On various Best of all Time lists, today's titles can barely dislodge the Super Marios, Zeldas, and Final Fantasies from the top spots.
Minis in, second-hand out
Demand is up but it's interesting how the model has changed. Gone are the days of flicking through titles in second hand shops; preparing to huff-and-rub or toothpaste-up any scratchy discs.

The UK's second-hand gaming market sunk by a third last year in parallel with the rise of multi-platform downloads, and new Mini consoles.

Since release in 2016, the SNES and NES Minis – each preloaded with 20 classic titles – have sold north of 10m units combined. Yes, we've come to the end of giving sticky cartridges the magic blow, but these consoles are still purpose-designed to puff up the memory glands of nostalgic gamers everywhere.

Adding to significant NES and SNES sales, the WiiU has shifted almost 14m units. With nostalgia working big time for Nintendo, Sony wanted in too. Cue the release of the Mini PlayStation (PS) 1.

But it's interesting. The re-release of the PS1 (dubbed the PS classic) saw harsh criticism and mediocre sales. Limited games, dodgy controls - perception held that Sony was, in the name of a quick buck, undermining the legacy and the memory of its debut console. The Japanese giant had disrespected the holy canon of retro gaming.

Gamers' appetites for simplicity seemingly mustn't come at the expense of authenticity.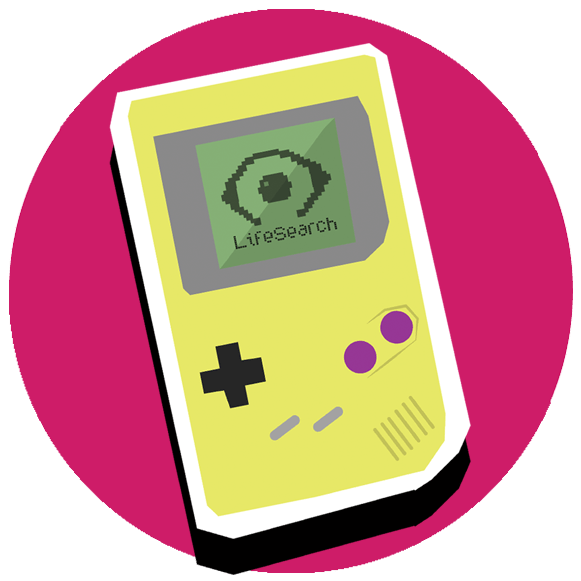 New gateways to simpler times
Minis aside, there's now a host of low-cost, easy access ways one can get their retro gaming on. And like re-releasing Star Wars or remastering The White Album, the content hasn't changed - just the format. Revamping titles for modern platforms and tastes means a chance to be relevant again for a new generation.
For younger gamers, it might be difficult to see why 8 and 16-bit still appeal versus the headset; network; worldwide; boundless gaming universes now open for business.
But no one's saying older gamers don't regularly lose themselves in modern RPGs, MMORPGs, or FIFA - it's just that Mario Kart and Mortal Kombat represent simpler, solo, manageable, experiences that, today, offer mega nostalgia. And refreshing peace and quiet.
Because retro games aren't about infinity, international connectivity and global teamsmanship. That's part of their draw. They offer a private offline world in which your inner child can safely, giddily roam free.
The nostalgia factor
Who here grew up on late night Goldeneye sessions, blowing up mates with mines in the Bunker? Who galloped through Hyrule en-route to Kakariko village, with the Song of Storms plinking in the background?
For the gaming generation, few things were worse than grabbing a missed ring on Green Hill Zone only to lose everything in a jangly yellow explosion. A Johnny Cage toe through the heart was particularly devastating.
What seasoned gamer doesn't want to dip back into those seminal times?
Exactly. The explosion in retro-gaming podcasts is testament to that: the likes of Retronauts and Retro Asylum captivate tens of thousands of listeners each week; with passion-fuelled discussions about classic in-game moments and milestones. Do you remember where you were the first time you rode Chocobo? OR GOURANGA'd a bunch of pedestrians?
The juggernaut rolls on
There's a reason classic films come back around and Friends is a most-watched show on Netflix: the fanbase is already there. And new distribution means old content can reach those yet to have the pleasure.
Gaming's no different, and The Legend of Zelda: Link's Awakening and Final Fantasy VII are just two retros coming back in the future. Also, if you think about it, the graphics and gameplay of many app favourites (Angry Birds, Candy Crush et al) are re-schooling gamers in the joy of simpler play. It doesn't have to have five-command explosions to be fun, does it?
On a long enough timeline, everything will be retro one day. But the consoles seeing a resurgence now represent the birth and the starting point of modern gaming. It's no wonder we're looking back all misty-eyed.
It's nearly 30 years since SNES and SEGA broke new ground. Yet rings and coins and dinosaurs and M Bison (did you know Balrog was originally called M Tyson?) still manage, despite new worlds of immersive gameplay, to SONIC BOOM gamers right in the feels.